The British government has announced it is willing to push the boundaries of international law over the issue of small boat migration.
Detention, deportation and lifetime bans for any migrant arriving illegally might seem like a disproportionate response.
However, there is a lot of concern at many levels of British society about the issue. Conservative voters, especially former Labour supporters in the 'Red Wall' areas of the north and midlands, feel it is a problem that needs tackling.
That is why British Prime Minister Rishi Sunak made 'stopping the boats' one of his five pledges to achieve this year. When his Home Secretary Suella Braverman formally unveiled her proposals in the House of Commons, he was sitting behind her, nodding in approval.
The figures are fairly stark. There were just 299 people arriving to British shores on small boats in 2018.
By last year, the numbers had reached 45,728. The British authorities are now preparing for around 80,000 such arrivals this year.
The increasing numbers are matched by a resurgence in the numbers claiming asylum - now the highest level in nearly two decades.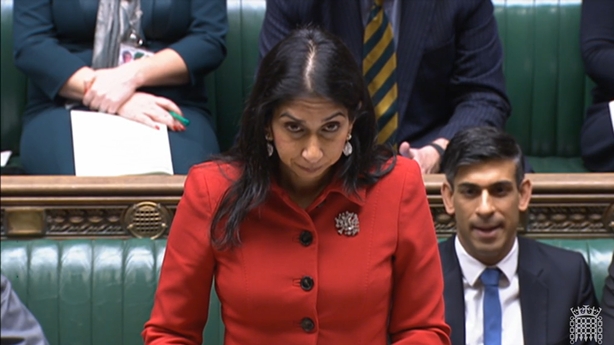 Many British people feel they are being unfairly targeted by asylum seekers. Suella Braverman got one of her loudest cheers from Tory backbenchers when she pointed out that these migrants had come through "multiple safe countries" before arriving in Britain.
In particular the last country the vast majority leave before coming to Britain is France where, it has been pointed out, there is no war.
There was also concern about the numbers coming from Albania to claim asylum as it is considered a safe country.
Ms Braverman told the House of Commons that the British people feel their country is being "taken for a ride" and that "their patience has run out".
It is remarkable that the Labour Party and other critics are concentrating their attack on the new laws being unworkable, rather than unfair.
They ask, where are the detention centres to hold all these migrants?
In particular, there is a question mark as to where failed asylum seekers can be deported. Britain does not have return agreements with many countries and in the case of people coming from places effected by war they would have to be sent to a safe third country.
Rwanda was put forward as a solution by the previous Home Secretary Priti Patel but this was subjected to a legal challenge.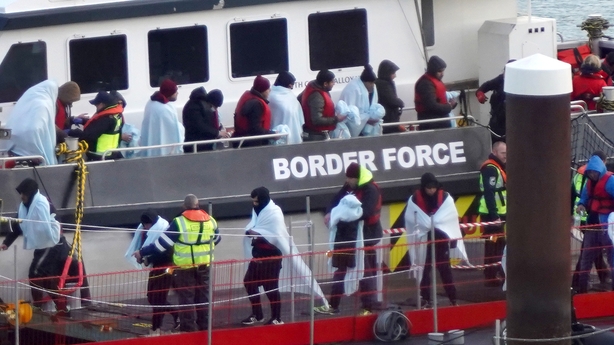 Although the British government won a High Court ruling that such deportations are legal, there will be more challenges.
Ms Braverman was unable to give a definitive assurance to the House of Commons that the new laws comply with the Human Rights Act.
That is a legal requirement. Instead, Ms Bravaman gave a formal 'Section 19b' warning that it might be incompatible with international law.
Critics say this is a sign that the new laws will be subjected to endless legal challenges and will not make any difference.
Refugee charities have said that the Nationality and Borders Act introduced by Ms Patel had already threatened criminal prosecution for illegal migrants but it has not had any deterrent effect.
It has also been pointed out that Britain is not the country most affected by asylum applications.
There were 85,902 applications in the UK in the year up to September 2022. This compares to 296,555 in Germany. In fact, the UK comes fifth in European asylum figures - also behind countries like France and Spain. In terms of numbers per head of population, the UK is twentieth.
But there is widespread concern about people making the often-dangerous sea journey organised by criminal gangs who seem to be packing more and more people into each boat.
The Labour Party wants action concentrated on stopping the criminal gangs.
Refugee charities want the government to introduce safe routes for refugees to arrive.
But no organisation is saying that small boat crossings should continue unchecked.