This weekend marks the centenary of some of the worst atrocities committed during the Civil War. Donal Byrne has been looking at what happened at Ballyseedy, and in other parts of Kerry, during what became known as the "Terror Month".
By the time he came to Kerry, Paddy O'Daly was a man habituated to extreme violence. He may well even have been inured to it.
O'Daly was a veteran of the 1916 Rising; a central figure in Michael Collins' 'Squad' of assassins, which killed 14 people identified as British secret agents on Bloody Sunday in November 1920. He was also the frontline commander of the attack on anti-Treaty forces at the Four Courts.
He was just 35 when he arrived by sea in Fenit, Co Kerry, on 2 August 1922, at the head of a force made up of a Dublin Guard - from within the National Army - and troops from the Western Division. Their mission was to finally rout the anti-Treaty forces engaged in guerrilla warfare throughout Kerry.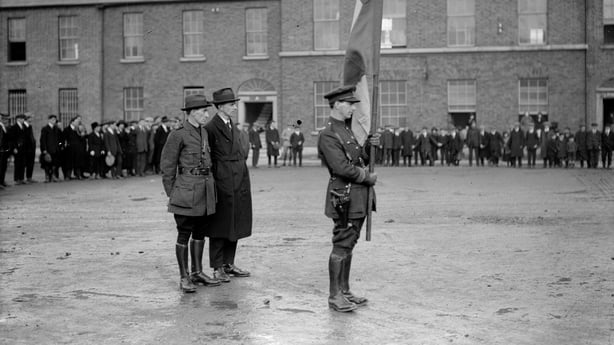 The Government was determined to end the Civil War as quickly as it could because of the threat it posed to the very existence of the fledgling State. A man with O'Daly's experience and ruthlessness was an obvious choice for such a mission.
"No one asked me to take my kid gloves to Kerry and I didn't take them," O'Daly would later recall.
Within a day of the Fenit landing, his well-armed and well-equipped force had taken Tralee.
The Dublin Guard in particular had some of the most experienced men and officers - many of them veterans of the War of Independence - in the ranks of the National Army and the impact of their arrival was immediate.
It would not be a straightforward campaign, however. Many members of the anti-Treaty IRA in Kerry also had extensive experience from the War of Independence. Under pressure in towns, they now took to the countryside where they employed familiar guerrilla warfare tactics and many of their operations hugely frustrated their enemy and cost many lives.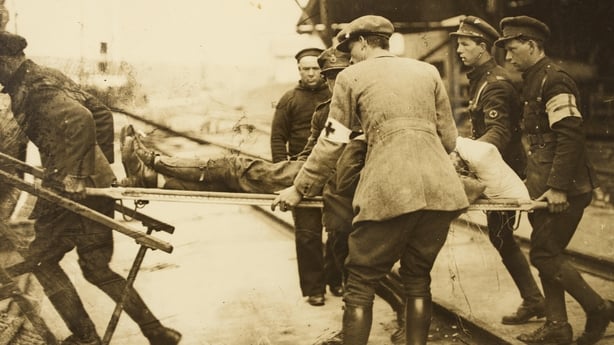 One estimate of the death toll in the Kerry campaign - by historian Orson McMahon of Leiden University - has the number of IRA men killed at 72, while the National Army lost 90 of its soldiers. He calculates the number of civilian deaths at ten.
From the very beginning it was, what Dr Richard Mc Elligott of Dundalk IT calls, "the bloodiest theatre in the Civil War per head of population".
He cites a number of reasons for the fierceness of resistance in places like Kerry - the geographical remoteness of the area, that it was poor and predominantly rural, and the fact that there had been a longstanding tradition of agrarian agitation and Fenian activity.
He also points out how this resistance to the Treaty was expressed. In the 1922 election, Kerry was not contested at all by pro-Treaty non-Sinn Féin candidates.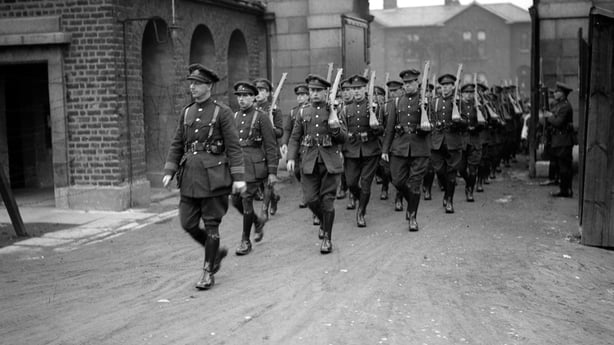 With that strength of irredentist sentiment, the IRA clearly had a great deal of support in the county - another challenge for O'Daly's force, which was described by some there as the "Green and Tans" and viewed by many as an enemy from the outside, in this case Dublin and the West of Ireland.
By the Spring of 1923, there was still determined resistance in Kerry. Both sides engaged in brutal attacks on each other. Booby traps, ambushes and mines were common.
Orson McMahon's research has produced statistics suggesting that 9% of army personnel killed in Kerry died while off-duty, and unarmed, with many shot at "point blank range". He adds that 20% were killed while performing "secondary duties", such as escorting food convoys and repairing roads - roles which had fallen to the army.
However, what happened at Knocknagoshel on the night of 6 March 1923 would be the precursor to the most extreme events of all in Kerry.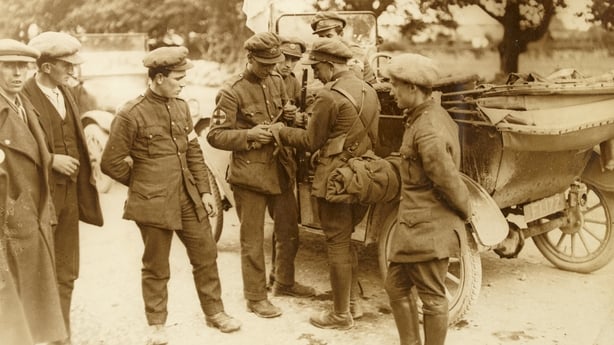 A detachment of army personnel were lured to what they had been told was an IRA arms dump. A trip-wire bomb killed five of them and a sixth suffered horrendous injuries, including the loss of his legs.
Within hours, a now enraged Major General Paddy O'Daly issued orders that from that point on, any obstacles, suspected roadside bombs or anything else that threatened the lives of his men would be removed by IRA prisoners, of whom there were many at this stage.
Within 24 hours of Knocknagoshel, nine Republican prisoners were assembled at Ballymullen Barracks in the early hours of the morning. They were individually selected by Colonel David Nelligan of the Dublin Guard, principally because they were not thought to be close to the Catholic Church, (upon which the State relied for pro-Treaty support), according to Owen O'Shea, author of No Middle Path - the Civil War in Kerry.
They were to be taken to clear a barricade at Ballyseedy Cross - a short distance from Tralee. One of the men, Stephen Fuller, then aged 22, had been shown a coffin at the barracks and told it was his.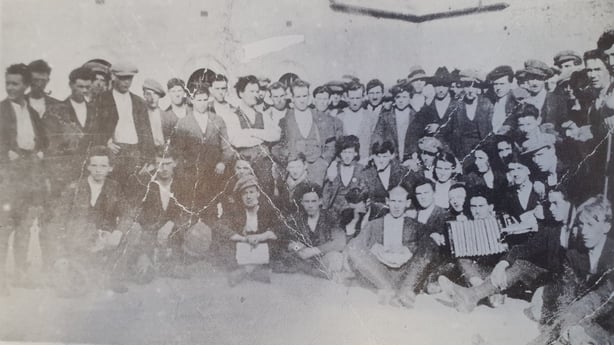 He later recalled that he had been beaten at Ballymullen and the beating only stopped when an officer intervened, telling his colleagues Fuller had "been a good man in the Tan War" - an example of how so many combatants on either side had known, and even been friends with, those they now fought so viciously.
When they arrived at Ballyseedy, the extreme and sinister purpose of the exercise became clear. The nine were tied to a mine - a mine that had actually been assembled at Ballymullen by officers and men of the National Army.
What would happen that night was merely a cover for the extra-judicial execution of prisoners, says Owen O'Shea.
Stephen Fuller described how they were told to "pray away" and were tied together around the mine. One of the soldiers called them Irish b******s, "even though he was Irish himself".
There were anguished prayers and goodbyes uttered before the "mine went up and me with it".
We need your consent to load this rte-player contentWe use rte-player to manage extra content that can set cookies on your device and collect data about your activity. Please review their details and accept them to load the content.Manage Preferences
Remarkably, Fuller was blown clear and, in the confusion, managed to crawl into a river and make his way to a safe house. But for this fact, we may never have known the real truth of what happened at Ballyseedy.
The same pattern continued early the next day. Five prisoners were taken to clear a barricade at the Countess railway bridge in the centre of Killarney. Four of them died instantly when the wire was tripped. Again, the bomb had been constructed by the army and, again, one man survived. Tadgh Coffey clambered away in the darkness.
Both Stephen Fuller and Tadgh Coffey suffered physical and emotional trauma for the rest of their lives.
"He would take to the bed for maybe a week at time. My mother was a nurse and she was able to explain to us what was going on", Tadgh Coffey's son told me recently.
"He didn't talk about it. It was his way of dealing with it. I did ask him once if he knew those involved at Ballyseedy and he said he did. Why didn't you shoot them, I asked? It was better to let them live with that on their consciences, he said", Stephen Fuller's son, Paudie told me.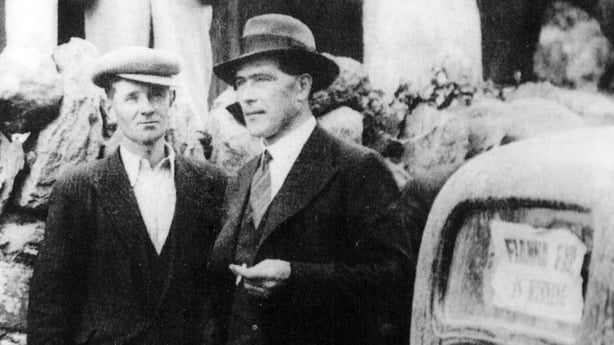 No one would survive the next episode at Bahaghs, near Cahirciveen. This time the army shot five prisoners in the legs before the bomb exploded.
This catalogue of barbarity was effected because a blind eye was turned to it by the Minister for Defence, Richard Mulcahy, and the Chairman of the Executive Council, William T. Cosgrave, says Owen O'Shea.
Richard Mulcahy did order a military court of inquiry to be held into the deaths at Ballyseedy, Countess Bridge and Bahaghs but Paddy O'Daly himself was appointed the presiding officer. All army personnel were exonerated.
It would fall to another army officer, Capt Niall Harrington, to call out the excesses of Ballyseedy. In a posthumously published memoir in 1992, Harrington made it emphatically clear that it was the army that had constructed the mine at Ballymullen Barracks.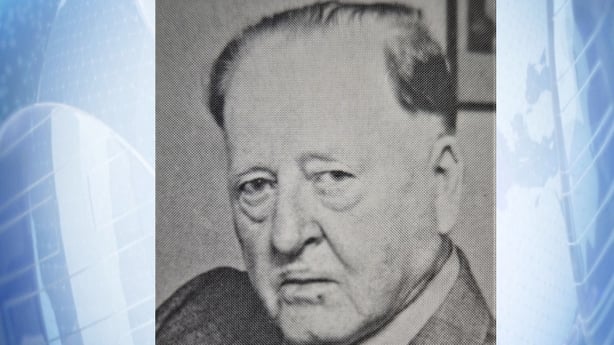 Harrington also said the mine had been assembled with the full knowledge and approval of Paddy O'Daly.
Extremes meet in war, arguably moreso in civil war. In Ireland at that time both sides felt they had everything to lose - one was attempting to build and preserve a new State now under threat from within, and the other believed its ideals had been sacrificed for political expediency, despite everything it had previously fought for.
Such were the parameters of this phase of the war in Kerry, and determined savagery was meted out by both sides as a result.
Compared to other countries that endured Civil War, Ireland saw relatively few deaths. In Finland, a post-independence war between January and May of 1918 killed over 36,000 people, of whom almost 10,000 were executed.
In Ireland the total is estimated at around 2,000.
Politically, Ballyseedy remains a contested space. A recent motion before Kerry Council, sponsored by Sinn Féin, sought to have the 1923 official record of the circumstances surrounding it amended. That record stated the prisoners were killed by a mine planted by the IRA. The motion was defeated.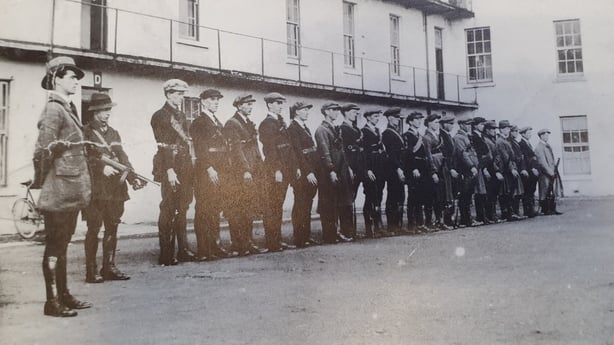 There will now be five separate events at Ballyseedy this weekend representing different political perspectives.
Tomorrow, Tánaiste Micheál Martin will join Minister for Education Norma Foley at the grounds of the Ballygarry House Hotel in Tralee (Stephen Fuller was latterly a Fianna Fáil TD) at 3.30pm.
Sinn Féin Leader Mary Lou Mc Donald will address an event on Sunday at noon.
The Kerry Archaeological and Historical Society will have an event at Knocknagoshel that afternoon at 2pm and then another at Ballyseedy at 3pm.
Also on Sunday, the Ballyseedy Memorial Committee and the National Graves Association will stage their event at 3.30pm, and Republican Sinn Féin will have an event at the earlier time of 1.30pm.
The Kerry Archaeological and Historical Society will stage another event to mark the anniversary of Countess Bridge, starting at the Spa GAA grounds in Killarney at 3pm.
Donal Byrne will present a special Nationwide programme on these events in Kerry at 7pm on Monday next.