Five-year old Mia Farrell from Meanus in Co Limerick is a bright talkative girl with a huge smile.
She lives with her parents Martin and Sarah and two older brothers.
She also lives with high-end spina bifida, which means she is paralysed from the waist down, and has to have 24-hour care from her family.
Sarah said her condition has changed their family dramatically.
They had to spend the first six weeks of Mia's life in Templestreet hospital. And she continues to receive treatment and could have up to 36 visits to hospital in Dublin each year.
All of this imposes huge emotional and financial stress on families.
"We had to stay in Dublin initially for six weeks. We had to travel by train, we had to get hotel accommodation, feed ourselves, get help at home with my two sons, and all the while the household bills kept coming.
"We both had to give up work and had to move in with my parents for a while because we literally had nothing," Sarah says.
They are just one of the 162 families helped last year by Cliona's Foundation, which is based in Limerick, but helps families across the country with the major non-medical costs of caring for a sick child.
Costs such as travel, accommodation, petrol, subsistence, and household bills, and the necessary adaptations they make to their home and cars to care for their sick children.
The organisation was founded by Brendan and Terry Ring from Lough Gur in Limerick after their beloved daughter Cliona died in 2006 aged 15 from an inoperable brain tumour.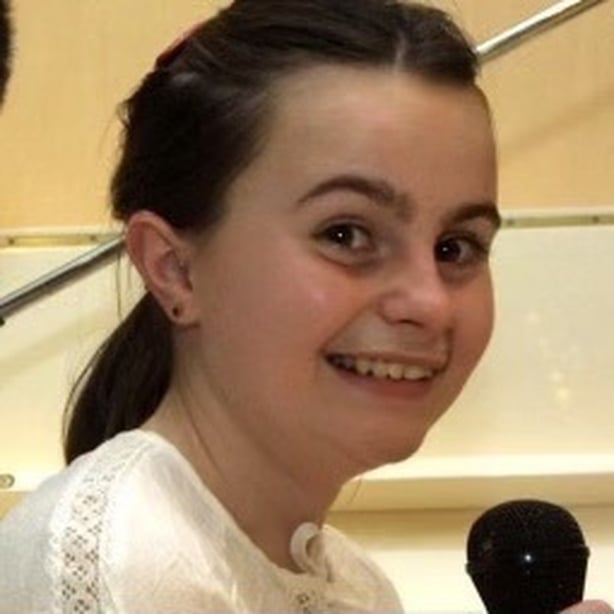 Over the years of Cliona's hospital treatment, Brendan said they were struck by the number of families facing huge financial hardship as the non-medical bills piled up and they saw at first hand the enormous toll this took on parents already struggling to cope with the nightmare of having a seriously ill child.
Since they began their work in 2008, they have helped over 1,160 families who are struggling, but they want to do more.
They have now set out a three-year strategic plan outlining a pathway to enable them to continue to help these families so that their work and financial stability into the future can be sustained, all with the aim of increasing the support and work that they can do for families, including counselling and respite care.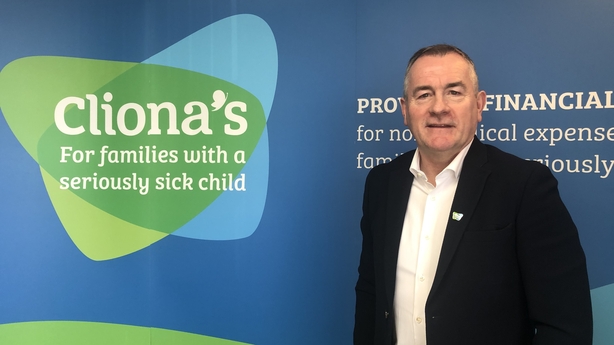 Brendan said the burden on these families has increased even more over the past year, with housing costs and the cost of living increasing, while there is overcrowding in hospitals.
He said it is "vitally important" that they continue to advocate for those who are consistently disproportionally affected by this.
"We provide a once off grant of €2,500 to these families, but it's not enough. We know from our academic research carried out by Trinity college in 2018, that it could cost €10,000-15,000 a year for these families to care for their sick child."
He added that Cliona's Foundation "distributed €413,800 in funding to struggling families last year, the highest amount since the organisation was founded in 2008.
"But we want to do more and we are calling on the Government to help us to do that," he said.
They expect at least 200 families to apply for financial assistance by the end of this year and say they will need to raise a minimum of €500,000 to meet these applications.
They are asking that the Government endeavour to at least match that funding.
Sarah Farrell says she does not know where they would have been without the help Cliona's gave them when they were struggling with bills and their care of Mia.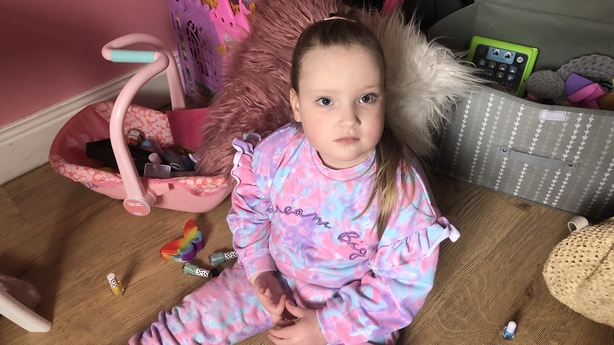 "And there are hundreds of families like ours out there and there is no help for them except what Cliona's can contribute to them" she said.
The Health Service Executive has said it funds many groups and organisations that provide health and personal social services on a national level in order to support service delivery and priority is given to applications that align with HSE strategy and the national service plan.
The work of Cliona's Foundation does not fall into their grant assistance criteria.
However, the HSE said that Cliona's Foundation may be able to receive financial assistance from Pobal, which helps community groups, and is administered by the Department of Social Protection.
The HSE said Pobal may be more appropriate to the foundation's mission.