Women who are waiting more than a year for preventative cancer surgery are calling for more resources to reduce waiting times.
The Irish Cancer Society has described the delays for such procedures - and related genetic testing - as hugely distressing for patients and their families.
For Wicklow woman Claire Pullen, the last year has been a difficult one.
Her sister, Melanie, died of breast cancer in March. She was 46-years-old.
"My sister was diagnosed with breast cancer in 2018, then she tested positive for the BRCA gene. She had chemo, radiotherapy, and surgeries, but unfortunately, she passed away in March 2022."
BRCA is a cancer-predisposing gene. In simple terms, its presence increases the likelihood of developing cancer. According to the HSE, testing for such genes is a growing and integral part of cancer care and risk reduction.
When her sister was diagnosed with cancer and confirmed positive for the BRCA gene, Claire had a decision to make.
Would she also get tested to see if she had the BRCA gene? She decided she would. However, it wasn't a speedy process. In all, it would take 18 months.
"I went for testing in September 2020 for the gene. I was waiting a year to get that, which turns out was only bloods done in my GP's. It could have been done anytime. I then waited for a further 6 months for the results."
When the results came back, it confirmed she had the BRCA 2 gene. She was told by doctors that the chances of her developing cancer were as high as 85%.
She met with her consultants and decided to opt for preventative surgery - a double mastectomy.
That was a year ago, and she still hasn't been given a date for the surgery. With the odds against her, she's worried.
"At the time, they said they don't really know when that surgery would be but they hoped it would be soon. But it's been a year now and there's still nothing. I still haven't heard any date or even a timeframe as to when the surgery is going to be. So basically, I feel like a ticking time bomb really. I'm turning 44 now, so I'm a year older than when my sister got breast cancer. It just feels like it's going to happen sometime and we know what to do to prevent it, but I'm still waiting to hear.
"It's just there all the time. You wake up and you forget about it for a minute, then it's hanging over me. And there is a sense you have to get on with it ... but, it's just always there ... you're hoping the cancer isn't coming. You know you're going to have your surgery, which isn't a walk in the park. It's a big surgery, but it's going to potentially save my life ... so it's hard."
Claire is part of a Marie Keating Foundation support group with other women in similar situations. They want to see waiting times for testing and surgery reduced.
"Waiting for a year to even get a test ... it's too long. And then with the surgery waiting times, again, you've made the decision, it's a big decision to make ... you want a time, you want a date, and not be to be told 'we'll see''."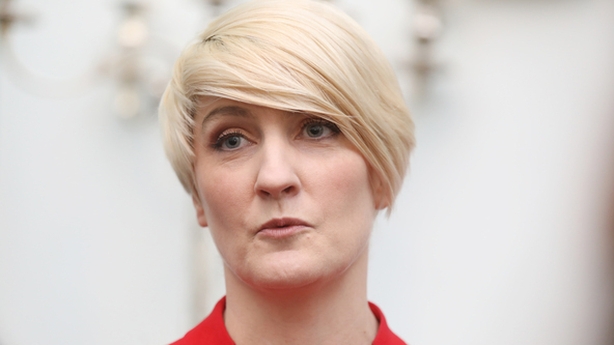 Today, the Irish Cancer Society called for more resources to get the waiting times down.
"Right now, there's a delay at every step of the way," says chief executive Averil Power pointing to the time it takes to get tested and then to the wait to get surgery.
"Other countries the waiting times for those tests and procedures is weeks. In Ireland we have people waiting for up to a year for a test and another year for surgery and all that time knowing that they have up to an 80% chance of getting cancer. That is frightening. It's cruel and it's causing huge distress to patients and their families," she says.
The HSE has said those requiring urgent genetic testing appointments are seen within an average of 40 days. For what it calls 'a routine appointment', the average wait is 18 months, it says.
In a statement, it said challenges in staff recruitment have delayed the use of increased funding to address waiting times for testing.
It also said it is currently not possible to accurately ascertain the waiting times for preventative surgeries.
For those waiting for such surgeries though, they can't come soon enough.
Claire says, "In the long-run, by me having this preventative surgery, I won't have to have chemo, radiotherapy and multiple surgeries. It ends when I have this preventative surgery. So does it not make sense to get it done?"