A 32-year-old man has appeared via video link before Lisburn Magistrate's Court charged with the murder of Natalie McNally.
Ms McNally was 15 weeks' pregnant when she was stabbed at her home in Silverwood Green in Lurgan, Co Armagh on 18 December 2022.
Stephen McCullagh, of Woodland Gardens in Lisburn, was arrested on Tuesday and charged yesterday.
He did not speak during the appearance at Lisburn Magistrates' Court.
Judge Rosemary Watters said this was a complex case and if the police were right, it had been a cold-blooded and well-planned attack.
She refused bail but said Mr McCullagh could apply for this at the High Court in Belfast if he wished.
He will appear again via video link in Craigavon on 24 February.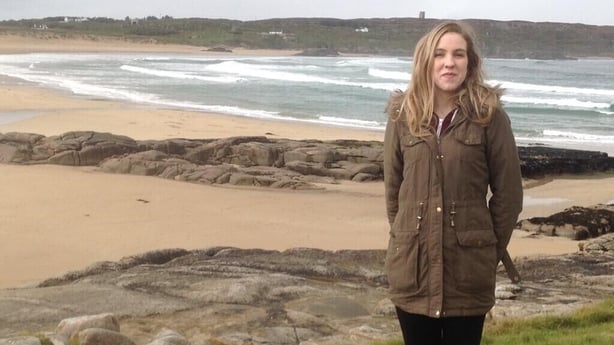 During today's hearing, which was attended by members of Ms McNally's family, the Detective Chief Inspector leading the case said Mr McCullagh had originally been arrested on 19 December, the day after the attack, and he agreed with his defence counsel Craig Patton BL that it had been widely publicised afterwards that he was no longer a suspect.
However, Mr McCullagh was arrested again on 31 January after the Detective Chief Inspector said new evidence had come to light.
This included CCTV, as well as electronic and cyber evidence.
The CCTV evidence was of a man travelling from Kingsway in Dunmurry on board a Translink bus who he said was taking great care to pull his hood down and his scarf up to his nose.
He said expert work needed to be done to identify this individual.
It was also claimed that following the attack at Ms McNally's address on 18 December, a taxi was taken in the direction of Mr McCullagh's address.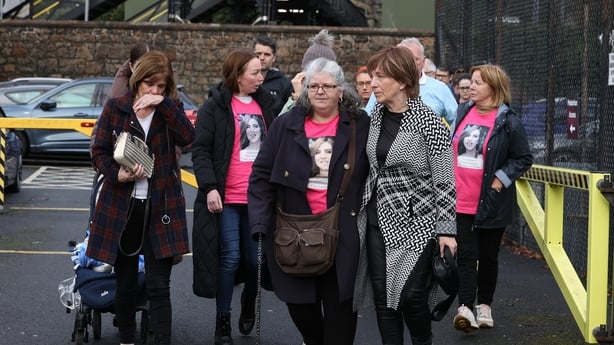 The Detective Inspector said that on 4pm on 18 December, Mr McCullagh had set up a broadcast on YouTube in relation to a video game for which the footage is still available.
He broadcast a monologue during this but, did not interact with his followers using his mobile phone.
Police now want to examine his computer equipment and the software behind it as they say they now believe this was pre-recorded before being streamed.
In a statement, Ms McNally's family said that they welcomed the latest development in the case and appealed for any information to be brought to police.
The family have also requested privacy.