Rishi Sunak has not had the most successful start to his premiership.
Recent critiques have variously described him as inexperienced and generally a bit hapless.
His opposite number, Labour Party leader Keir Starmer has put the boot in by labelling him "weak" - a tag that would be fatal for the future of any British prime minister, if it were to stick.
However, there is also sympathy for Mr Sunak's position because his room for manoeuvre is constrained by several factors including the below par economy, by the depth of divisions in his own party and by Brexit.
There was some hope surrounding his election as leader given the unprecedented turmoil of the premierships of both Boris Johnson and Liz Truss.
As the first British prime minister of Asian descent and the youngest in over 200 years, Mr Sunak offered a freshness to the Conservative Party.
And his relative inexperience - he was first elected as an MP in 2015 and had only been a member of the cabinet for two years before he became prime minister - could also be seen as a rise that was both meteoric and meritorious.
He had, after all, been proven right when he warned about Ms Truss' economic plans during their leadership contest.
And Mr Sunak, as a former Chancellor of the Exchequer and self-made multimillionaire who worked at Goldman Sachs, was ideally placed to steer the economy as a Tory prime minister.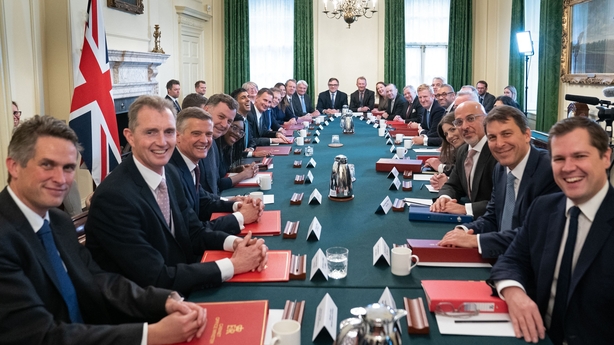 True enough the British economy has stabilised with him as PM and Jeremy Hunt as chancellor.
The recent International Monetary Fund report stated that while the UK will be the only G7 country's whose economy will shrink this year it also said it was now "on the right track".
However, there is the feeling that Mr Sunak is prone to gaffes.
There was that awkward pause to the camera at the end of his first speech as prime minister.
More recently he picked up another fixed penalty notice, this time for not wearing a seat belt in a car during a promotional video.
His first fine was imposed because he accidentally joined an impromptu birthday celebration in the cabinet room during Covid for his then leader Boris Johnson.
Then recently during a TV interview, he refused repeatedly to answer when asked if he had used private healthcare.
He later admitted that in the past, he had.
Tory sleaze
More ominously there has been the growing threat of becoming embroiled in the latest outbreak of Tory sleaze.
On the steps of No 10, just as he was about to start his premiership Mr Sunak promised "this government will have integrity, professionalism and accountability at every level".
Within hours he had appointed Suella Braverman as Home Secretary despite her resignation under Liz Truss for leaking official documents.
Mr Starmer used this as his first attack during Prime Minister's Question Time describing the appointment as a "grubby deal" done in exchange for Ms Braverman's support for Mr Sunak in the leadership contest to succeed Ms Truss.
Ms Braverman had been a Johnson supporter and her coming out for Mr Sunak was a shock at the time.
It seemed to have been instrumental in persuading Mr Johnson to drop out of the race.
It is now known that Mr Johnson had more than the 100 nominations required to enter the race and remained a favourite to win if it went to a vote among members.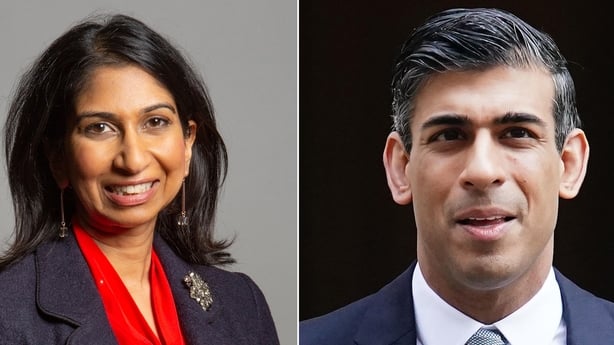 However, with a lack of support among the right wing of the party as shown by Ms Braverman's defection, it seems he realised his ability to govern as prime minister would be severely curtailed.
Mr Sunak's appointment of Ms Braverman also reassured the hard right of the party that his premiership would not renege on Brexit and would maintain a hard line on crime and illegal immigration.
So, Mr Sunak did what was necessary to become leader and unite the party but, in the process, he left himself open to accusations of cynical politics.
"The same old, same old," as Mr Starmer put it.
"There's a new Tory at the top but as always with them party first, country second."
Mr Sunak also appointed Nadhim Zahawi, a Johnson supporter, as party chairman and minister without portfolio as a way of uniting different factions.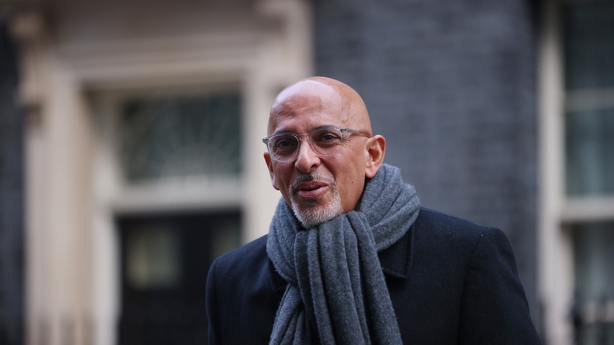 Then he had to sack him when his penalty for tax evasion came to light following an investigation by the Prime Minister's own ethics advisor.
Mr Sunak appointed his close ally Dominick Raab as deputy prime minister who has since become the subject of a formal investigation into bullying.
It is claimed that Mr Sunak was warned about Mr Raab's behaviour before the appointment.
In both cases Mr Sunak let official investigations take their course before acting himself. That led to Mr Starmer's accusation of weakness.
Mr Sunak's supporters would say he is allowing due process and there is also the argument that he acted cautiously to ensure stability and to keep the party together.
Partygate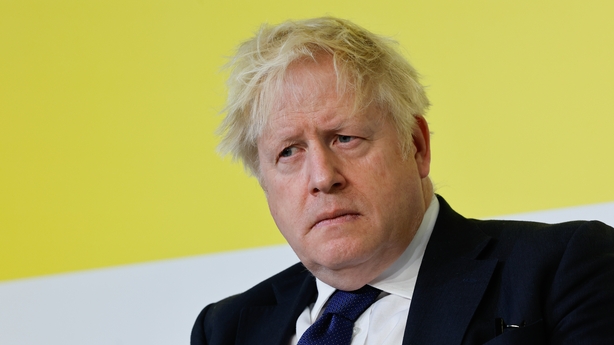 There is of course another official investigation that is pending.
The partygate inquiry will soon start hearing evidence on whether Boris Johnson misled the House of Commons when he stated that no Covid rules were broken in No 10.
These hearings might allow the current prime minister to take a breather as much of the attention will be on his leadership rival.
There is also the possibility that the outcome of this inquiry will finally quash any hope of Mr Johnson's return as leader.
However, Mr Sunak's first 100 days have not been as uneventful as many in the Conservative Party had hoped – given the turmoil caused by having five different prime ministers in the seven years since the Brexit vote.
And it remains to be seen whether Mr Sunak will lead the Tories into the next election.
The first big test will be the local elections in May.