America is famous for its gas-guzzlers – big cars with big engines.
It is also a country with big plans to convert its automobile industry to electric vehicles – and not just little town cars, but the big pickup trucks that are so popular here – like the Ford F150 Lightning – a battery version of America's top selling vehicle.
At the Washington motor show, this large pickup truck was on sale with a list price of $65,000 – the same as the petrol version next to it.
Ford will not say if it's making a profit on these vehicles – most likely not.
But as a marketing ploy to change the public image of battery-powered electric vehicles it's as seismic as Tesla's model S – a high performance sleek sports saloon that blew away the image of EVs as weird looking little cars for nerds, and forced it into the list of desirable cars for people formerly known as petrol-heads.
Now with an all electric pickup truck in a nation that is pickup truck crazy, Ford has shifted the image again.
We need your consent to load this rte-player contentWe use rte-player to manage extra content that can set cookies on your device and collect data about your activity. Please review their details and accept them to load the content.Manage Preferences
EV's can now do an awful lot of the heavy work that conventionally powered pickups can do.
And they have some advantages too: the F150 Lightning comes with eight power points, including one for a welding machine, so the car can power a builder's power tools when there is no power line.
And instead of an engine in the front, there is now a mini cool cabinet for ... whatever.
There is a big demand for the electric F150 (it's very fast as well – maybe too fast).
But mostly it's because this battery car is as all-American as cowboy boots, an AR-15 or Donald Trump.
The big drawback is that America's charging infrastructure lags behind Europe, Japan and China.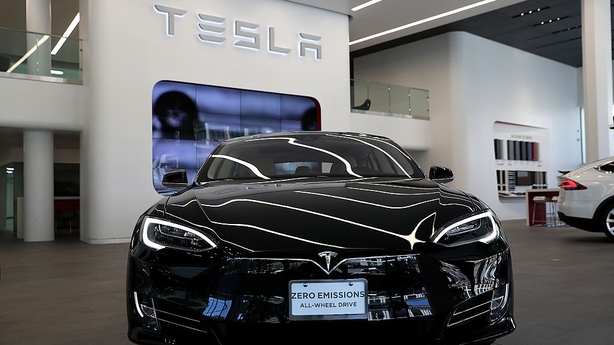 And with big distances to cover, and big consequences if your battery runs out in the middle of the great outdoors, it's not going to become the farmers' friend, gliding silently across the prairies, anytime soon.
But that will change. Battery technology will get better, the infrastructure for charging EVs will roll out across this large nation, starting with the freeway network.
Other brands, like GMs Chevrolet and its EV Silverado pickup truck, launch next year, along with EVs from other American brands such as Cadillac and Lincoln, Jeep and RAM are due imminently.
Across the range, EV cars are starting to stream into the mainstream of America's car buying culture.
Tipping point
And the federal government is determined to make sure it all happens.
So determined that the Biden administration and the US congress have passed three major pieces of legislation that together have the potential – and the intention – to usher in an industrial renewal in American manufacturing, with the auto industry set to be among its biggest beneficiaries.
The US car industry, like its EU counterpart, is at a tipping point, the point at which the supply chain of components used to make a car shifts decisively from internal combustion to electric power.
This has massive industrial and employment implications.
It is also a crucial part of efforts by industrialised countries to try and decarbonise their production and transport systems, to protect the environment and try to reduce damage from global warming.
Three new laws – the Bipartisan Infrastructure Law, the CHIPS and Science Act, and the Inflation Reduction Act – form a framework for boosting US production of not just electric cars, but the vital components that go into them – batteries and microchips.
They are designed to bring as much manufacturing back to America as possible in these strategic industries.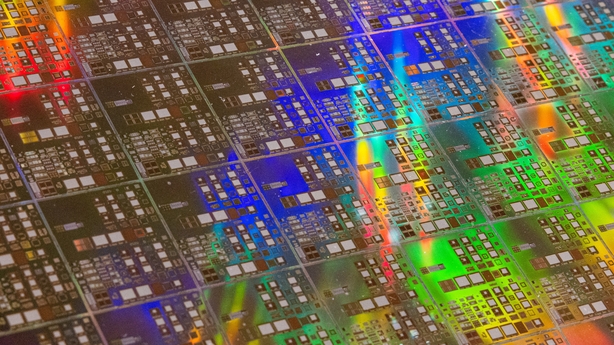 And strategy is a big part of the plan. The mood in US politics is becoming markedly more anti-China.
Mobile phone technology was the first target.
Now it's all forms of high-tech production, notably microprocessors – a US invention that are largely made in Taiwan.
The strategic risk of being so dependent on a single location – and one that is a potential target for Chinese military action – was brought home by the Covid pandemic, which shut down a lot of the microchip manufacturing in Taiwan, China and elsewhere, and the supply chain problems of the pandemic severely impact car making in the US and Europe.
That determined both to set about establishing their own supply chains and making microprocessors locally.
Last year saw CHIPS acts on both sides of the Atlantic, authorising public subsidies to persuade chip makers to set up vast new manufacturing sites.
Electric cars use twice as many microprocessor as conventional cars, so demand will grow enormously.
The Bipartisan Infrastructure Act (with similar intentions to Europe's Green New Deal) piles public funds into industries like battery material processing and reprocessing.
This is to ensure that materials processing industries are on-shored to America no matter where minerals are extracted.
"China is now number one in car making volume globally, with Europe second and the USA third"
Right now China is the dominant player, and massively so, in key battery technology minerals.
Firms backed by the Chinese government now control about half of the world's lithium processing, 70% of cobalt processing and 75% of graphite processing.
This in turn has helped propel China's auto industry into number one position in electric vehicle production.
Indeed China is now number one in car making volume globally, with Europe second and the US third.
Last year about 20% of the vehicles sold in China, now the world's biggest vehicle market, were electric powered.
In the EU it was 10%. In the US just under 6% of cars sold were electric.
But that is a doubling of the previous year's figures.
America's motorists seem as keen as anyone else to adopt the new automotive power system: they have the same concerns over range and recharging and price.
But in a country where many people are instinctively against government intervention, this one is proving popular.
Made in the USA
One reason is the potential for jobs, particularly in those parts of America that have been ravaged by de-industrialisation over the last four decades.
Another is the prospect of cheaper electric cars. The Inflation Reduction Act contains a big subsidy package for consumers to buy EVs.
The catch: the car and its main components need to be made in the USA.
And that is where the Inflation Reduction Act has run into problems with EU states.
In the act it says the subsidy can only be given to the US or countries the US has a free trade agreement with (in car building terms that's Mexico and Canada).
The EU (and Japan and Korea) are out. But when President Biden was confronted by a livid President Macron of France before Christmas, he said it was not intended to be that restrictive – he said it was for the benefit of US allies.
But the law as passed does not say that.
The EU is lobbying intensively on the issue (last week Industry Commissioner Thierry Breton was in Washington to oversee some of the intensive work that is being done by committees of experts from both sides to try and get the issue sorted).
Autos Drive America, the lobby organisation for European, Japanese and Korean carmakers with factories in the US, is also pressing the case.
Its President and CEO, Jennifer Safavian told RTÉ News "the law was just passed a few months ago and the government is still putting together the regulations on exactly what it means, and what the requirements are".
(Big-picture laws often use implementing regulations to fill in the fine details of how they are meant to work).
Ms Safavian added: "There is a final North America assembly requirement in order for the vehicle to receive any credit (the government subsidy to buyers), so that is challenging right now, certainly for some auto makers.
"But in time I think they will be able to produce more vehicles in the North American region."
She says the industry expects to hear more on the details, possibly by March.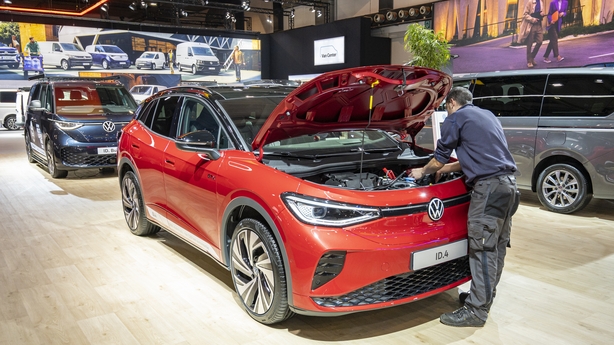 Increased investment
Certainly foreign manufacturers are stepping up their investments in the US.
Hyundai of Korea is spending close to $2 billion on a plant in Georgia to make electric cars.
Right now its Ioniq models will not qualify for Government grants.
Volkswagen already makes electric powered iD4 SUVs in Chattanooga,Tennessee.
Honda, Toyota and Nissan are all investing billions in battery car plants.
And Japanese battery firms like Panasonic are scrambling to build battery making plants to supply the automotive production chain in America.
All of which is pretty much what the government intended to happen.
What bothers the EU is that having embarked on a very similar plan, the US incentives to produce in the US may see production attracted away from Europe.
Right now in Europe the political response seems to be "if you cant beat them, join them", as a number of countries are looking at trying to secure EU subsidy schemes for European industry to suport a similar transiton in battery, motor and chip making, as well as subsidising EV prices for consumers to ramp up sales volumes.
One to keep an eye on in the run into the March EU summit.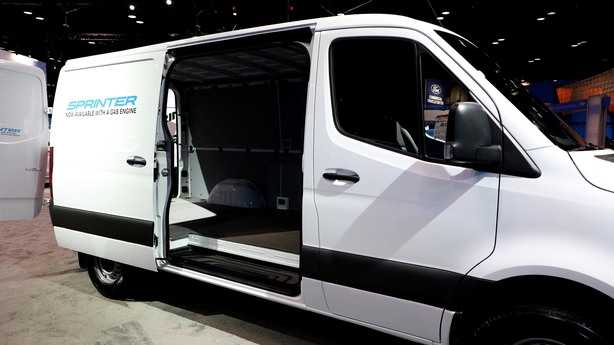 South Carolina
Of course not all the political action in the US is at Federal level.
Take the State of South Carolina, which has been spectacularly successful at attracting inward investment in the auto industry, especially from Europe. BMW's biggest factory is in the State.
Volvo is converting its plant to make electric Volvos and the battery only brand Polestar there, while Mercedes Benz makes Sprinter vans for the US market there.
It too is converting over to battery powered van production (Ford is doing the same with battery transit vans).
South Carolina's Secretary of Commerce, Harry Lightsey, told RTÉ that battery makers and companies that recycle battery components are also setting up in the state to complete the circle of production and re-production in the drive to grow the auto industry and protect the environment.
"BMW announced in October of last year, that they were going to invest $1.7 billion into their facility in South Carolina, which is their largest production facility in the world - they make up to 450,000 vehicles a year."
BMW makes all its X series SUVs in South Carolina, and exports them all over the world (it's the biggest single brand exporters of cars from the US).
It is planning to make battery electric versions of all the x-series vehicles over the next seven years, and is key to helping the State's push into green transport technology.
"BMW in South Carolina is happy to produce vehicles in South Carolina", said Mr Lightsey.
"One of the things we do with all of the companies that located in South Carolina is that we try to support them from a policy standpoint as well.
"So we certainly work with our federal delegation, in working on behalf of the manufacturers to find ways to help them and support them from a policy perspective as well" .
Mr Lightsey has had a string of announcements to make recently.
"BMW announced in October of last year, that they were going to invest $1.7 billion into their facility in South Carolina, which is their largest production facility in the world - they make up to 450,000 vehicles a year," he said.
"$1.7 billion dollars to begin the conversion to EV versions of their vehicles. And they announced that they had a battery partner, a Japanese company called Envision.
"Later in December we announced that a envision is going to locate their battery assembly plant in South Carolina to provide batteries to BMW.
"And then later in December we announced the Redwood Materials is going to locate a major facility in South Carolina to recycle lithium ion batteries. And so we have a whole circular supply chain within the state."
That shows the speed at which companies are investing huge sums of money into the US automobile industry to change it over from gas-guzzlers to battery electric vehicles.
The industrial shift needed to accomplish the strategic goals is profound.
But key steps are being taken. The aim is to have more Americans employed making more electric vehicles and their key components here in the US.
That in turn will drive down the costs of buying an EV for the public, and that in turn should help America in its quest to meet its climate change goals.
And that in turn could be the most consequential legacy of the Biden administration.