Israeli forces prepared for the demolition of the east Jerusalem family home of a Palestinian man who killed seven people near a synagogue, as part of measures to punish the relatives of attackers.
The step comes as violence rages in the Israeli-Palestinian conflict, which also saw dozens of Palestinians killed this month, sparking global alarm.
US Secretary of State Antony Blinken was due in Jerusalem on Monday to discuss steps for de-escalation, while Pope Francis decried the "death spiral".
In the wake of two shooting attacks targeting Israelis, Prime Minister Benjamin Netanyahu's security cabinet moved to punish "the families of terrorists that support terrorism".
The government is planning to rescind the rights to social security benefits of attackers' relatives and has also considering easing access to guns for Israeli civilians.
In the first concrete move, Mr Netanyahu's cabinet said the east Jerusalem home of Khayri Alqam, 21 - who was shot dead by police following Friday's attack - "will be sealed immediately ahead of its demolition".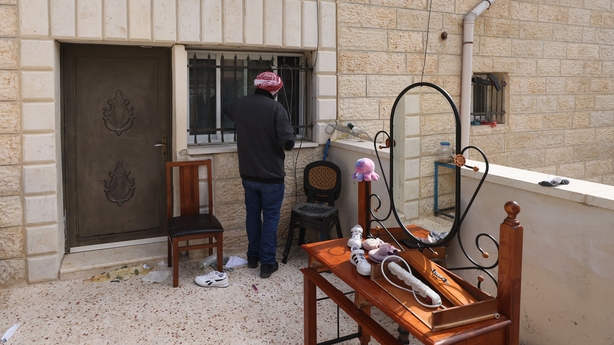 An AFP correspondent saw Israeli forces on the property after they shuttered its entrances, with Palestinians clearing out their belongings.
Mr Alqam's mother was one of five people who remained in custody Sunday, police said, out of 42 suspects arrested after the shooting in the settlement of Neve Yaacov.
Although Israel already routinely demolishes the homes of Palestinians who kill Israelis, the process requires prior notice to families and allows for an appeals process.
Dani Shenhar, a legal expert at Israeli rights group HaMoked, said sealing off Mr Alqam's home overnight demonstrated the government's desire for "revenge against the families".
The measure was carried out "in complete disregard for the rule of law", he charged, adding that HaMoked would launch a protest with Israel's attorney general.
Gun permits
The government went one step further, announcing that the home of a 13-year-old boy who shot two Israelis would also be sealed off "even though his attack caused severe injury to its victims and not their deaths".
The boy was shot and detained after the attack in Silwan, a neighbourhood just outside east Jerusalem's walled Old City.
The punitive measures announced are in line with proposals from Mr Netanyahu's extreme-right political partners, whose support enabled him to return to power at the end of December.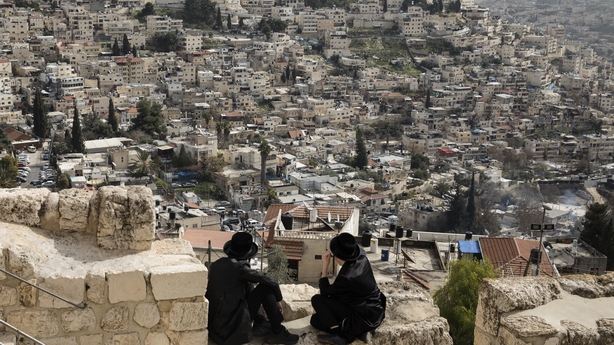 They are likely to apply primarily to Palestinians with Israeli nationality, known as Arab-Israelis, and Palestinians with residency permits for annexed east Jerusalem.
Revoking Israeli identity cards of the relatives of attackers was also on the agenda at Mr Netanyahu's weekly cabinet meeting.
The government also plans to make it easier for Israeli citizens to obtain permits to carry firearms.
"When civilians have guns, they can defend themselves," extreme-right National Security Minister Itamar Ben-Gvir told reporters outside a Jerusalem hospital.
The Jerusalem attacks came after the deadliest raid by Israeli forces in the West Bank in nearly two decades, which killed 10 Palestinians.
Israel said the raid in Jenin on Thursday targeted Islamic Jihad operatives, whose militants along with Hamas later fired several rockets from Gaza towards Israel.
Most of the rockets were intercepted by Israeli defence systems, before the military responded with strikes on Hamas targets inside the Palestinian enclave.
There were no casualties reported on either side.
Since the start of the year, the Israeli-Palestinian conflict has claimed the lives of 34 Palestinian adults and children - including attackers, militants and civilians.
Friday's shooting was the first fatal attack targeting Israelis this year and killed six Israeli civilians, including a child, and one Ukrainian civilian.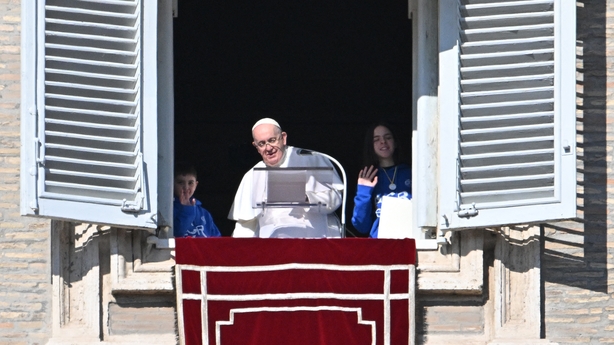 'Death spiral'
Speaking at the Vatican, Pope Francis said "the death spiral that increases day by day only closes the few glimmers of trust that exist between the two peoples."
The latest bloodshed is expected to top the agenda when US Secretary of State Antony Blinken meets Mr Netanyahu, before travelling to the West Bank city of Ramallah for talks with Palestinian president Mahmoud Abbas.
The surge in violence of recent days has been followed by a wave of arson and vandalism.
A Palestinian home and vehicle in the West Bank village of Turmus Ayya were torched overnight, in an attack residents blamed on Israeli settlers.
An Israeli security official told AFP that extremist Israelis were the suspected perpetrators.
The official Palestinian news agency Wafa reported that 120 cars were hit by stones, allegedly thrown by settlers, and 22 shops attacked in the Nablus area Saturday night.
Outside the nearby Israeli settlement of Kedumim, guards killed a Palestinian who the army alleged was armed with a handgun.
He was named by the Palestinian health ministry as 18-year-old Karam Ali Ahmad Salman.