Originally from Kildare, Liam Kinsella lived and worked in Dublin for 30 years before moving to Kilkenny nine years ago to look after his twin brother.
When his brother died last year, Liam found himself without a home.
"I couldn't afford to pay rent on the property and I was unemployed at the time," he said today.
"Only for my other brother and the council here in Kilkenny, introduced me to the Good Shepherd, and got me in just in the nick of time, because of certain other reasons - I've heart problems as well and I wouldn't have survived in this harsh weather. I would have been gone in two weeks."
The Good Shepherd is a centre for homeless people in Kilkenny city, which provides accommodation for up to 37 people at a time, along with food and other necessities, as well as longer-term housing for families and other clients on a nearby site.
As the latest Government homelessness report reveals that over 11,600 homeless people were in emergency accommodation during the week leading up to Christmas, the latest period for which figures are available, the problem is again on the rise in all parts of the country.
While those working in the field in the southeast say rough sleeping isn't a significant ongoing problem in that region because of early intervention by authorities and agencies, nevertheless there are still more than 250 adults and children accessing emergency accommodation across five counties.
Liam Kinsella is one of more than 30 in the Good Shepherd Centre at the moment. "At the start it was scary but over the months, as they say, the shell opened up and I've become more myself again, if you know what I mean. I was lost."
If it wasn't for the centre, he adds: "I'd probably be living on the streets, and I wouldn't have survived. There's no way possible. I've never been in that situation. I've lived in Dublin for 33 years and always paid my way, with rent and accommodation. But this happened, and that was it. Lo and behold, only for the staff and only for everybody that's here… They've changed my life in such a way, around. Getting more things done for myself and bettering myself, since I've been here."
In the coming months he hopes to complete a van-driving course and eventually get a job as a van-driver. "I love driving, love it."
But when it comes to accommodation, he remains worried: "It's very hard all over the country, to find any sort of suitable accommodation, to try and keep your head over the water. It's absolutely crazy, the way the rents are flying up all over the place, it's absolutely ludicrous to be handing out that sort of money."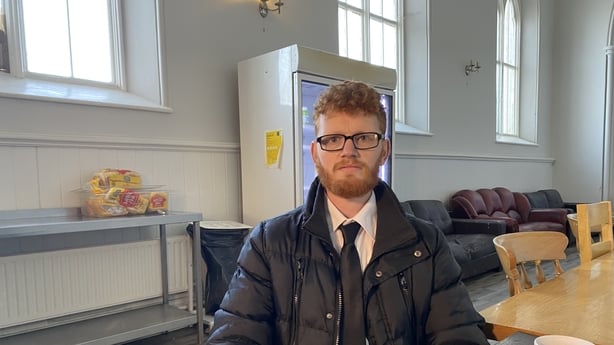 Also living in the centre is Jamie Conroy who says that problems with alcohol over the years have led him into homelessness and he has been at the Good Shepherd since last October.
"[They do] everything here. Roof, meals, advice," he says, adding that he has hopes for the future.
"Hopefully housed, hopefully working… Hopefully settle down and have a job, good wage."
But he agrees it's difficult to come across affordable housing. "Living independently - thank Christ there's places like this or we'd have nothing. Still be on the streets… I'm not going to lie, it has been a bumpy road, drugs, drink, alcohol, bad relationships."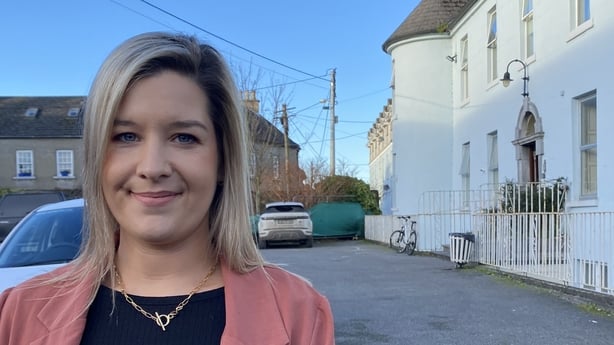 Services manager at the Good Shepherd Centre is Catherine White, who says the reasons for homelessness are varied.
"Private rented accommodation and the lack of it… the ongoing issues of relationship breakdown, unplanned discharges from hospitals, prisons, inappropriate housing for some people and I suppose there's still illegal evictions happening, where landlords aren't registered and families are being thrown out without adequate notice."
The centre remains "very busy" with activity and demand "on the increase," Ms White adds.
Dr Méabh Savage, who lectures in Social Care at South East Technological University and has carried out much research into homelessness, says there's a "worrying trend" being observed regarding the people who find themselves in such situations.
"We see an increasing diversity among people coming into homelessness, particularly amongst equality groups including older people, young people, migrant groups, lone parents, and I suppose the critical issue there is the challenges they might face when it comes to exiting homelessness because we know that they can often experience discrimination in terms of accessing housing."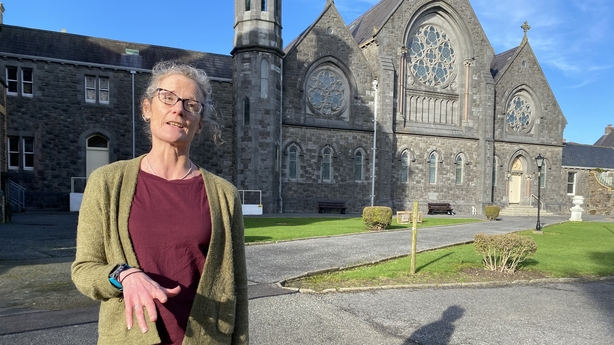 The latest figures "bear out" the experience on the ground, she adds, but only represent those accessing emergency accommodation. "They're only telling us a small part of a much larger problem."
While some need additional supports, the common denominator is that they all need access to "affordable and secure housing", Dr Savage says, with a need for the Government to "accelerate" its provision.