The Minister of State at the Department of Transport and Environment has said it is "disappointing" and unacceptable to see people facing delays for NCT tests.
Speaking on RTÉ's This Week, Jack Chambers said he is aware it is causing worry and anxiety.
He said the agreement is that there should be an average waiting time of 12 days but acknowledged it is currently longer than this.
Mr Chambers said there is an obligation on every motorist to ensure their vehicle is roadworthy, notwithstanding their NCT.
He said there has been progress in the last couple of months, with capacity of 25,000 vehicles per week in the autumn which rose to 30,000 by the end of the year and that will rise again to 35,000 per week by the end of this month.
"We have been informed by the Road Safety Authority that the target by the end of May this year should be back to a 12-day waiting time."
He said Applus, the company which provides the NCT service, is not meeting the current service level agreement so it should face penalties for the current delays.
"The penalties are set out in the contract between the RSA and Applus and they have triggered those contract mechanisms. There is a dispute between the company and the RSA on that."
The minister said when a service is contracted by the State to a company there needs to be an assurance that citizens receive that service and they are not seeing that at the moment with the current delays.
The Road Safety Authority told This Week the average wait is 29 days, but drivers who spoke to the programme reported waits of several months at some locations.
"I waited eight months," one-woman said after receiving her NCT certificate at Greenhills Road In Tallaght.
"I normally go to Fonthill but the wait was four to five months. I got it here in two weeks," a male driver said.
Long waits are not just a Dublin problem, according to Sinn Féin TD Darren O'Rourke.
"The available dates today in Kells are 27 June, in Navan 6 July, Northpoint 1, in Ballymun 3 August."
Applus, which is contracted to carry out NCTs until 2030, told This Week that while demand is very high right now, cancelled appointments will free up more slots in coming weeks.
"Some customers who go online may only see appointments for mid-2023, however, if they require an earlier appointment than those available online, we are asking them to go online and place themselves on the priority list.
The option to add your vehicle to the priority list can be found during the booking process. The vast majority of customers who use the priority list receive an appointment within four weeks," a statement on behalf of the company said.
Shortage of mechanics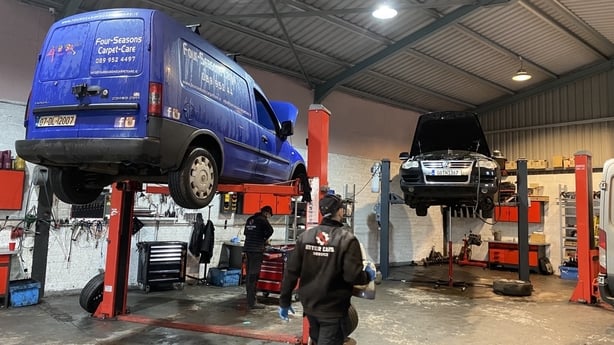 A key reason for the delay is the shortage of qualified mechanics.
Even after qualification requirements were reduced from QQI Level 6 to 5, NCT centres and garages are finding it hard to recruit mechanics.
"The last two years I was looking for a mechanic. It's very hard to find one," said Sebastian Szumiec, owner of Inter Cars Service in Longford. "There is zero interest."
Another key reason for the delay, according to the union SIPTU, is that car lifts at several NCT centres had to be replaced in early 2020. To accommodate this, tests were split into two computerised sections, and the mechanic inspection.
"That was the start of the backlog, then Covid hit," Myles Worth of SIPTU said.
The union said Applus was seeking to recruit a new category of worker to perform the computerised parts of the test. The Labour Court has recommended that Inspection Service Providers can be piloted but SIPTU's mechanics are being balloted on the issue.
"Current mechanics - some of them there 20 years - are very aggrieved. They see their job as being downgraded by RSA and NCT in allowing unskilled people to do half of the test," Mr Worth said.
Spokesperson for the Mechanics Association of Ireland Jimi Donohoe predicted the shortage would worsen .
"Electricians and plumbers legally have to be paid a minimum rate of pay, nothing like this exists for mechanics," he told This Week.
Deputy O'Rourke said Applus should face sanctions for the delays.
"It leaves drivers essentially at the discretion of the gardaí and insurance companies."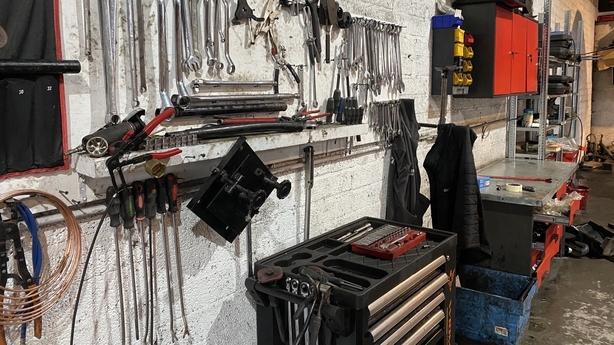 Meanwhile, An Garda Siochána told This Week that where drivers with lapsed certs show evidence of a test date, this will be taken into consideration.
"Where a vehicle is detected without a valid NCT certificate but the driver is able to produce evidence of a date for a test having been scheduled or that the vehicle has been placed on the priority waiting list, the member of An Garda Síochána will take this into consideration when deciding on the appropriate course of action."
This does not apply where a motorist is detected driving without a valid NCT certificate, or evidence of a test date or place on the priority waiting list.
"The driver may be prosecuted for not having a valid NCT certificate," the garda statement said, adding that "drivers were also liable to have their vehicle seized".
The RSA, which has overall responsibility for the testing service, said that 44 vehicle inspectors hired from abroad have just started working.
It also pointed out that 85,000 people did not show for appointments last year, denying waiting drivers much sought-after slots.
Separately, Minister Jack Chambers said speed is an enormous factor in road deaths with a worrying increase last year.
He said a working group was set up last year to review speed limits and there will be recommendations made in the coming weeks and months.
Minister Chambers said it is important that those with learner permits take their driving tests. He said they will see what the RSA recommendations entail in terms of mandatory driver training.
He said 18% of learner permits are on their third or subsequent permit and "that is too many".