Gardaí investigating last night's multiple stabbing at a hotel being used as a temporary direct provision centre in Killarney Co Kerry are now questioning six men.
Four men in their 30s were arrested today. This follows the arrest of two men, also in their 30s, last night
The men are being questioned at Killarney and Tralee garda stations.
Four men were injured in the incident at the Hotel Killarney last night.
Two were treated at Cork University Hospital, while two others were taken to University Hospital Kerry.
Gardaí said this evening that all those who received medical treatment following the incident have since been released from hospital.
It comes as the Mayor of Killarney called on Minister for Integration Roderic O'Gorman and International Protection Accommodation Services to look again at the housing of international protection applicants at the hotel.
Speaking on RTÉ's News at One, Niall Kelleher, a Fianna Fáil councillor, said locals wanted communication from the department, but were "justifiably angry and concerned".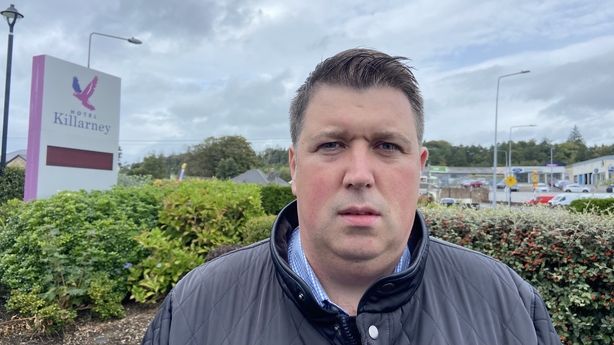 "It was mentioned at the time that there would be 400 single men, which was obviously of a concern in relation to the different nationalities as there would be tensions and those tensions have turned into the shocking reports we've seen today and people around here are justifiably angry and concerned in relation to the reports we've heard last night," Mr Kelleher said.
He added that the management of the hotel have publicly said that it will revert to being a tourist hotel, and is currently available to be booked for later this year.
Mr Kelleher said that he would call on the minister and IPAS to come out and give clear communication and clarity in relation to that, which he said is vital.