If you need an excuse to blow away the Christmas cobwebs, a new public art project is encouraging people to 'take a little time out' in Ireland's six national parks.
Ergonomic stone cube seats, cut and crafted from Wicklow granite, have been installed at a number of scenic locations, with the rollout set to continue in the new year.
The project, a collaboration between artist Frank Corry and fine art sculptor Richard Healy, is called 'Suí', which means 'Sit' in Irish and is pronounced 'See', as in to look.
"The idea of the Suí project is to place permanent granite seats in locations within the national parks, with a view to allowing people to go and spend a few moments immersed in the sights, sounds and smells of the various environments.
"It's almost that nobody gives you permission to take a bit of time away to yourself, just to go and sit down in the quietness and calmness for a little while," explained Corry.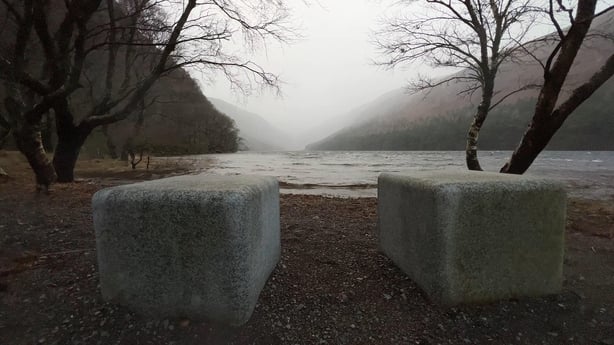 The project was commissioned by the Department of Housing, Local Government and Heritage and is supported by the National Parks and Wildlife Service.
The first eight cubes were installed at four different locations near the Upper Lake at Glendalough in the Wicklow Mountains National Park earlier this year.
Further installations have taken place in Connemara National Park and Killarney National Park. Suí will also be placed in Wild Nephin National Park in Co Mayo and Donegal's Glenveagh National Park. A single limestone Suí will be sited in the Burren National Park in Co Clare.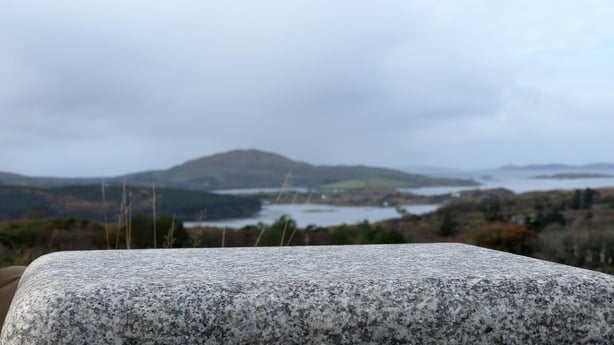 "The granite is a nice soft colour, with beautiful flecks within it. It has a nice uniformity. There's also the adamantine quality of the stone - it's a forever stone. When someone sits on it, there's a sense of permanence, a grounding," explained Healy.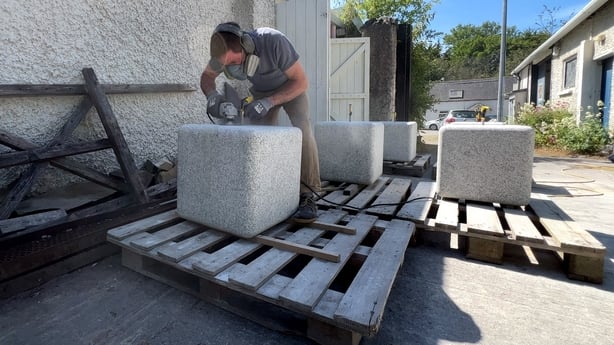 It is hoped that over decades of use, areas of the Suí will develop an attractive surface patina, while the rounded corners will, according to Corry, "be polished with the touch of many hands".
He said: "The granite has been garnet-blasted so spores of mosses and lichens can gather on the surface. They have something in common with the glacial erratics deposited in the last Ice Age, in that they are just sitting now in the landscape."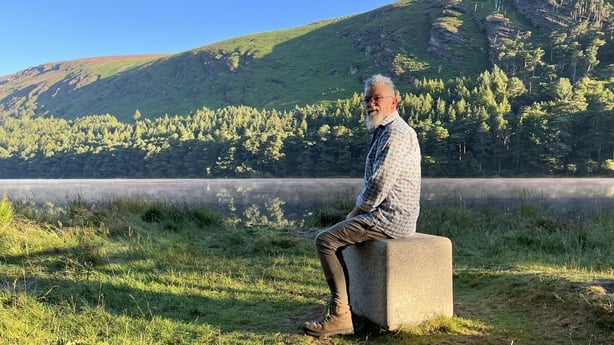 In addition to the rollout of the project in the national parks, a pair of Suí have also been installed in Coole Park in Co Galway.
"The project is very much of its time. Like everybody else, we've had conversation since Covid, which we might not normally have had quite so openly. So there is this awareness that you are here now, here in the moment. And having that time, that pause, is something we can probably all use a bit more of," Corry added.