There is little doubt that 2022 will enter the history books as a year that changed Europe.
The early weeks of it were spent in a frenzy of rumour and counter-rumour about whether Moscow would use the military it was building up on the Ukraine border for a full-scale invasion of the country.
Many warned about what might happen if it did, with many others convinced it was saber rattling by a Russian president who would never do something so foolhardy.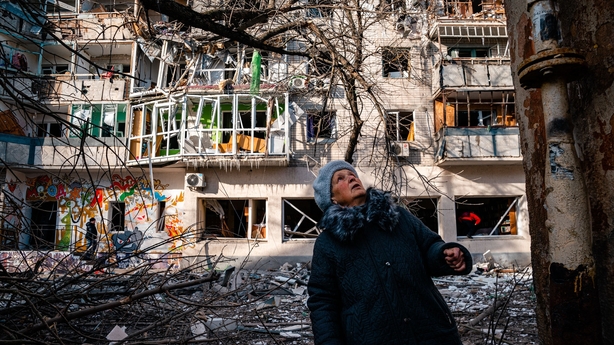 The only person certain of the plan then was Vladimir Putin, but he has known little certainty since.
The invasion which began on 24 February was expected by the Kremlin to be over within days.
Tales of senior Russian military packing their dress uniforms for the expected victory parade through the streets of Kyiv could not have been wider of the mark.
Instead, this has become a war which Moscow has had to constantly redraw, redefine and reimagine.
It has left president Putin in the greatest political peril of his two-decade career, overseeing an invasion which even he now admits could continue for a long time.
The man considered a master political strategist appears to be on unsure ground
Isolated internationally, weakened economically and degraded militarily Mr Putin's options going into 2023 are very different to those going into 2022.
An indication of just how much things have changed can be seen in the Russian president's diary for the final month of 2022.
Many of Mr Putin's traditional events for December and the New Year have been cancelled, among them his annual press conference in which he takes questions from assembled journalists, including from the international press, and which has in the past been known to last for hours.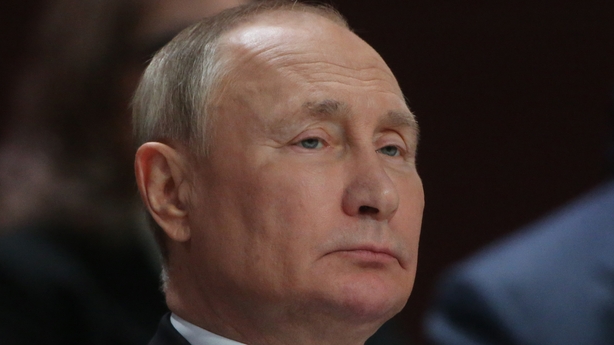 In a Russia which has seen already draconian laws on freedom of speech tightened ever further this year, it is perhaps not surprising that Mr Putin does not want to spend time with a large array of journalists.
But that event is not the only cancellation.
Also gone, the president's address to Russian Federal Assembly which has been deferred to some time next year.
And also gone is Mr Putin's annual New Year's Eve ice hockey game in Red Square in which the leader gets the chance to burnish his strong man credentials by taking to the ice to participate in the game.
The cancellations have led to feverish speculation as to whether the Russian leader might be in failing health, although such conjecture has now been around for years now.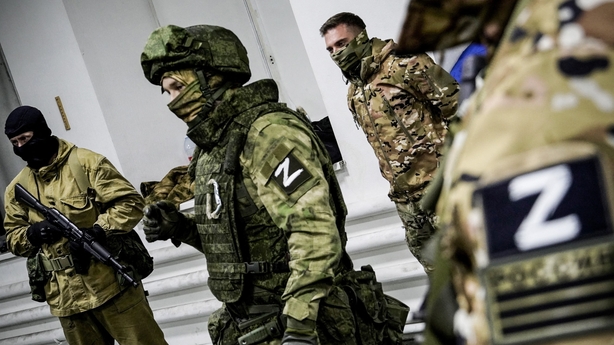 A lengthy address to defence chiefs in December from Mr Putin pledged that the war would go on, whatever the financial cost.
The event cancellations do certainly suggest, though, an increasing awareness that displays of public celebration are at odds with a war, or a "special military operation" as it is called in Russia, which has not gone the way the Kremlin envisaged.
In early December, Mr Putin addressed his Human Rights Council saying that the war could continue for a long time.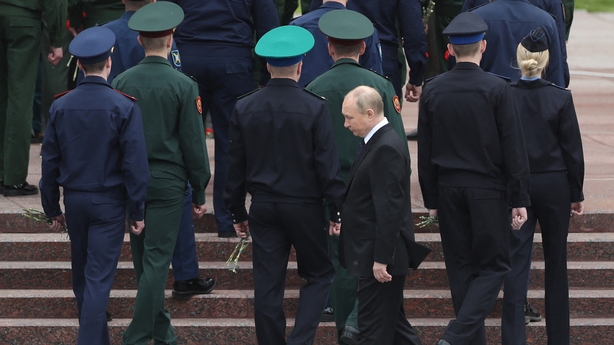 He denied there would be a need for a second general military mobilisation, saying talk of such a move currently made no sense.
But such a promise may not provide much succour to a population told there would be no need for a first mobilisation, which subsequently happened anyway, leaving queues of military aged men at border posts trying to leave Russia.
It was a clear example of the war directly impacting the Russian people, in spite of previous best efforts by the Kremlin to keep the reality of the war at bay.
Western governments imposed heavy sanctions on Moscow in the weeks after war began, but the Russian government did all it could to mitigate the impact on the economy.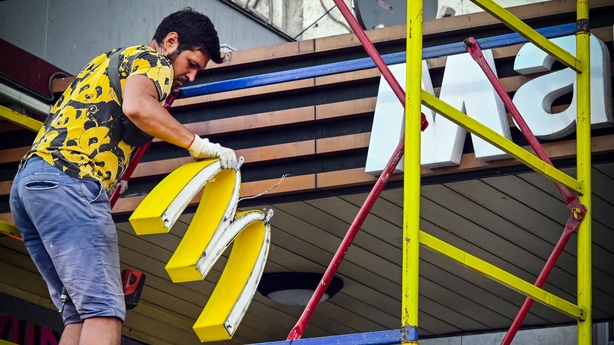 Big Western brand names packed up and left the Russian market, but imitations began springing up, looking to fill the gap in the market left by Western withdrawals.
Putin has been left examining options and alternatives he would never have thought likely this time last year
As sanctions began to bite, Mr Putin looked to those countries which had not deserted Russia, like China and India, as markets which could be expanded to fill the gap created by sanctions.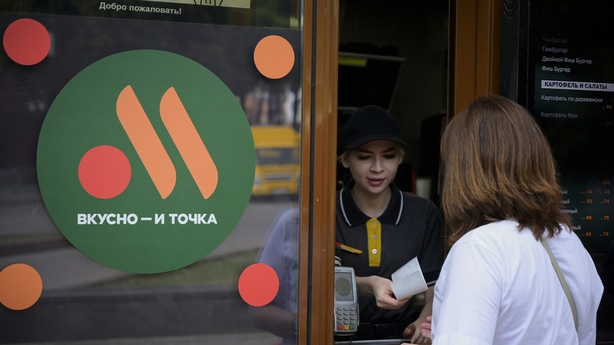 Those relationships remain crucial to a Kremlin which has become increasingly internationally isolated.
As European leaders look to maintain unity in the face of the war and its consequences, so too does Mr Putin with the leaders who have not deserted him.
But what has now become a long war, with vast impacts on the global economy, has brought questions from those partners about just what Mr Putin's endgame will be.
As a key Russian ally, the views of China's leadership matter greatly to Moscow.
China's President Xi Jinping met senior Russian politician Dmitry Medvedev in recent days, with Beijing saying it hoped all parties in the Ukraine war will "maintain restraint and resolve security concerns through political means".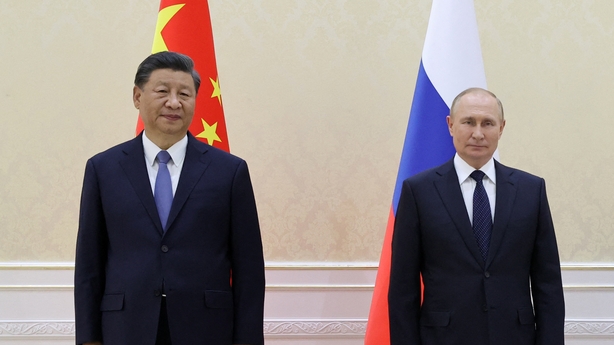 There have been clear concerns from China in the last year about the longevity of the war, but no direct criticism of President Putin's strategy or tactics.
India too is a close supporter, with Mr Putin speaking to the Indian Prime Minister Narendra Modi to give him "fundamental assessments" of the conflict.
While both leaders expressed satisfaction with growing bilateral co-operation between their two countries, Mr. Modi called for dialogue and diplomacy as the best way forward in the conflict.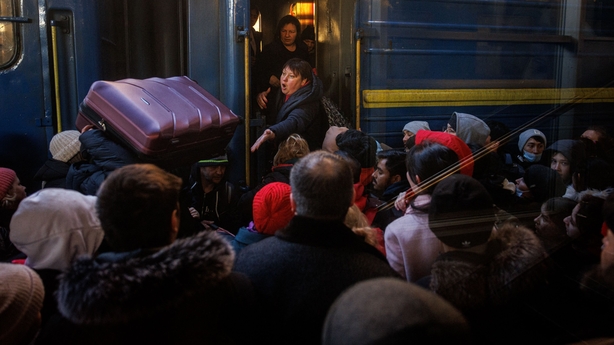 It is not the first time Mr Modi has done so, and is unlikely to be the last. He made similar comments in September when he told Mr Putin that "today's era is not an era of war".
In a sign perhaps of how important it is for President Putin to draw his allies ever closer, he visited Belarus in December, the first time he has met the country's president Alexander Lukashenko in Belarus in over three years.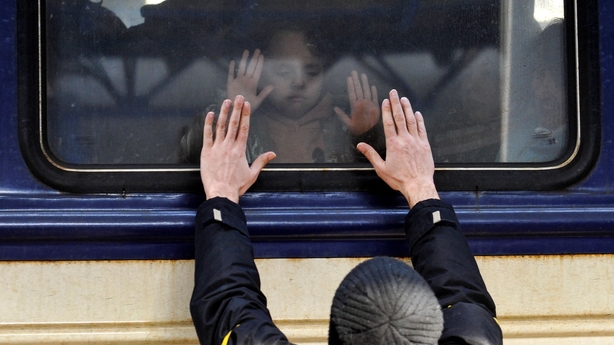 The meeting is seen as an indicator that Belarus could yet become directly involved in the war, following the heavy reliance of Belarussian President Alexander Lukashenko on Russia to help him quash a popular revolt two years ago.
Mr Lukashenko has allowed his country to serve as a staging ground for Russia's invasion of their common neighbour, having been a staunch supporter of the Russian offensive since it began in February.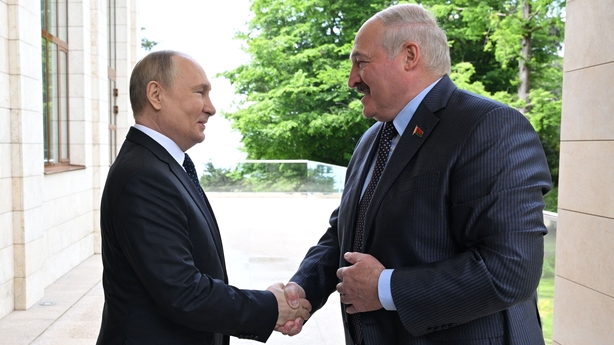 Whatever happens with Belarus, it is clear that President Putin has been left examining options and alternatives he would never have thought likely this time last year.
As we hurtle towards the grim milestone of the one year anniversary of this war, even the man considered a master political strategist appears to be on unsure ground, though no one is expecting such an admission from Moscow anytime soon.