A young Traveller woman who is a wheelchair user says she wants to become a journalist as a way to "break barriers".
Emma Ward, aged 20, from Athenry in Co Galway says she didn't see anyone who looked like her in the media when she was growing up and she now wants to become the role model she never had.
"I'd like to be confident in my disability and I hope a little girl or boy sees me and thinks, 'If she can do it, maybe I can'," she said. "I want to be a journalist to bring out stories that are typically missing or you wouldn't generally hear of.
"In an ideal world, I'd bring stories to light that would help to change perceptions; someone who reads my stories could have their opinions about wheelchair users or Irish Travellers changed by what I've written."
Emma, the youngest of six siblings, is the first person in her family to sit the Leaving Certificate.
"For the most part my schooling was OK. I knew I had a disability and that I was different, but also my classmates knew I was different, and they wouldn't come around me...
"People stared at me and I wasn't confident enough back then to ask them why they were staring at me. I prefer people to outright say, 'Why are you in the wheelchair?' and I'd say it, I'm not ashamed of my disability."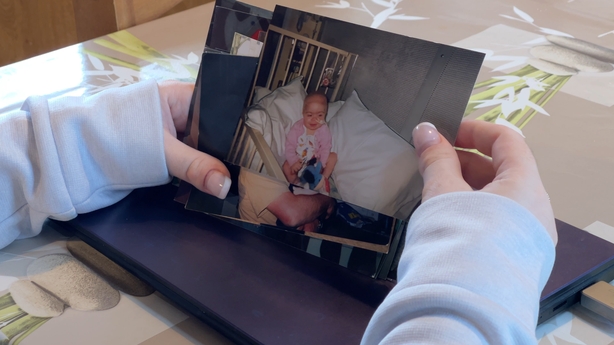 Emma is currently doing a PLC course in Business Administration and hopes to study Journalism at the University of Galway next year.
"They (her siblings) are all proud of me for doing something and I'm thinking that if they were born when I was born, they may have got a better chance. It's just imposter syndrome to me, I'm doing a course and sometimes I feel like, am I meant to be here? I'm a Traveller, I can't believe I'm here."
Emma has started writing features about her experiences, and those of her family, for local newspapers.
"I have been proving myself and I am strong and it goes back to my Irish Traveller background, I'm raised by strong people," she said.
"People shouldn't make assumptions because there might be something bad in the news about Travellers, people shouldn't make assumptions that it's all Travellers, and being in a wheelchair, I'm proud of my disability too."
Emma has Hurler syndrome, a genetic condition that affects the brain, lungs and other organs. When she was nine months old she had a bone marrow transplant as part of her treatment. She also has scoliosis, which is a sideways curvature of the spine.
"I've been through so much from a young age, being a child in hospital is hard. When I think back on it, it's hard what I've been through but I'm grateful because it instilled the strength in me now. I know my limits and what I can do and I wish people could see that, not just the wheelchair, that they'd just see me as a person."