A project which offers a nature-based solution to urban water problems is expanding in Dublin.
Social enterprise Bí Urban is aiming to install 100 rain garden planters in the north inner city following the success of a pilot project in Stoneybatter last year.
Each rain garden planter takes rainwater from residential rooftops via a connection to a downpipe.
The diversion reduces the overflow into storm drains that can lead to flooding and the pollution of watercourses.
Sadhbh Burt-Fitzgerald, one of the project coordinators at Bí Urban, said: "When rainwater passes over our roofs or our streets and other impermeable surfaces, it collects a lot of pollutants, chemicals or oils, and that then gets washed into our urban drainage system.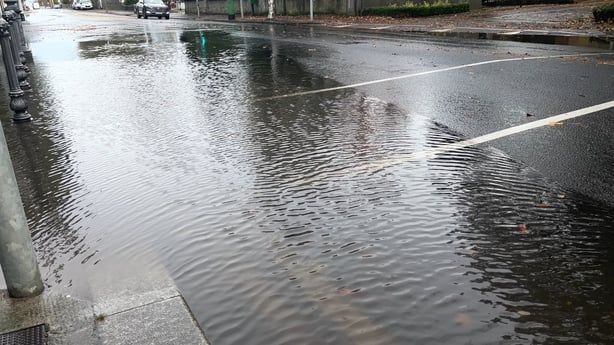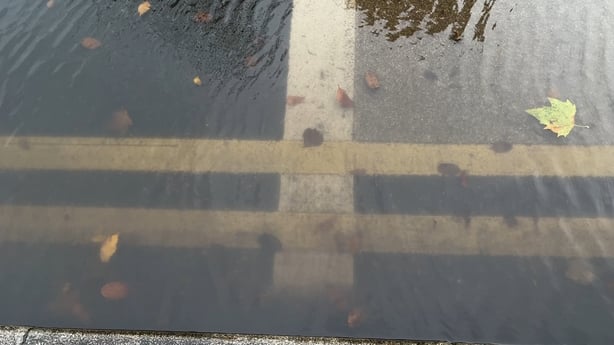 "All of that urban drainage goes to the same combined system, which includes grey water, rainwater and sewerage. And the issue is that when we have an intense downpour, the system can't really take it because it's quite outdated at this stage, so a lot of that water doesn't reach the treatment facility."
In addition to diverting rainwater, Ms Burt-Fitzgerald said that the planters act as a bio-retention because the plants within them filter out the water.
"It also provides habitat for urban pollinators and wildlife. So we are creating little pockets of biodiversity and little eco systems in usually grey, sterile areas."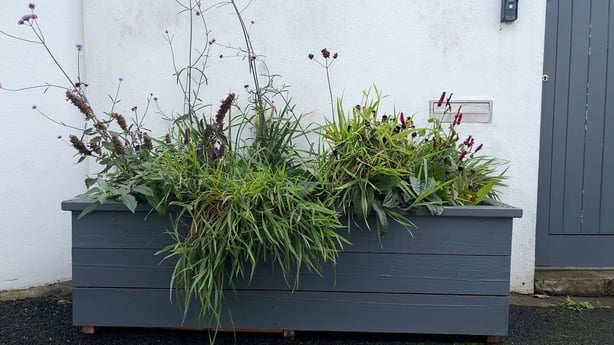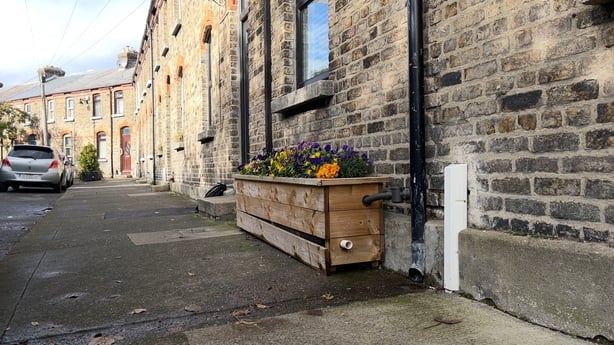 The rain garden project also involves scientists at University College Dublin (UCD) who are examining data from measuring the water inflow and outflow of planters.
Sarah Cotterill, Assistant Professor of Civil Engineering at UCD, said that while rain garden planters have multiple benefits, one of the challenges is that there has been little analysis of their impact on the drainage network.
"So, it's hard to know whether one planter or lots of planters are needed to have an impact," she said.
"What we're looking at doing is trying to quantify some of those benefits by integrating sensors into the planter. And in doing so that will allow us to measure the flow in and out of the planter and be able to understand what that impact is on the volume and the flow rate reduction into the drainage network.
"Potentially, if these are installed en masse, there could be a significant portion of the rainwater runoff reduced from the drainage network. And in doing so that would prevent the system becoming overwhelmed, which could lead to flooding in urban areas or pollution incidents in our water bodies."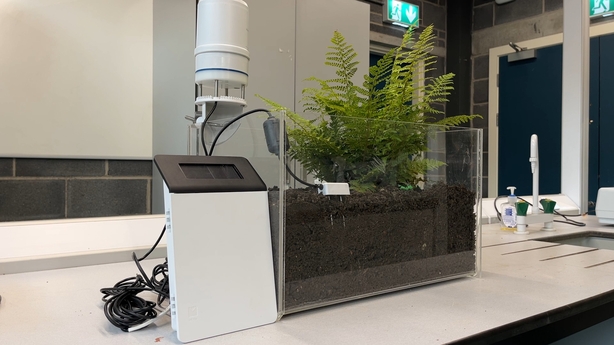 Early adopters of the pilot project are already seeing the benefits of having a garden planter.
Liz McLaren, who lives in Stoneybatter, had a planter installed outside her house and says that it attracts wildlife.
"It really encourages wildlife, all the bees and hoverflies - everything's coming up.
"Even this morning I saw lots of action with lots of insects there. So, it's great to see and I feel like I'm doing my bit."
The rain garden project has been supported by Wavin, the Local Authorities Waters Programme, Dublin City Council, Arbour Hill Workshops and Bonneville Environmental Foundation.
Homeowners, community groups, schools or businesses who are interested in taking part in the rain garden project can get more information on the Bí Urban website.
In our 'Climate Heroes' series of reports, we shine a light on the people who are stepping up to protect the environment and tackle climate change. While these people come from all walks of life, they share a common purpose to improve the world around us.