A 39-year-old man who shot and injured two gardaí from the upper bedroom of his house has been sentenced to 20 years in prison, with the final two years conditionally suspended.
Daniel Goulding of Whitechapel Grove, Clonsilla in Dublin pleaded guilty to the attempted murder of the two gardaí outside his home on 25 May 2021.
The victims did not wish to be identified.
Today at the Central Criminal Court, Mr Justice Paul McDermott said these offences were of the most serious kind, but he said Goulding's guilty plea had been a valued public acceptance of his guilt.
Both gardaí were shot in the left foot and one of them was also shot in the right hand.
Gardaí say the shooting incident lasted three minutes and both men took refuge behind a car and returned fire.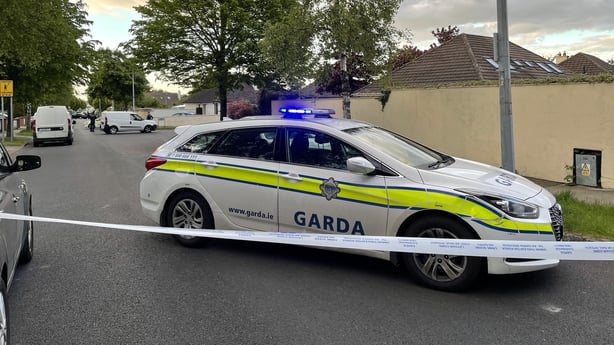 Reinforcements from the Garda Armed Support Unit arrived and extracted them from the scene, which was then sealed off.
Earlier, the court heard that Mr Goulding, who has 33 previous convictions, had been previously diagnosed with paranoid schizophrenia. The court heard his isolated lifestyle had contributed to his behaviour on the day.
We need your consent to load this rte-player contentWe use rte-player to manage extra content that can set cookies on your device and collect data about your activity. Please review their details and accept them to load the content.Manage Preferences
Earlier this week, the Central Criminal Court heard that two gardaí believed they were going to be killed, when a man started shooting at them from a bedroom window after they responded to reports of gunshots.
One of the gardaí told the court that he came extremely close to being the 90th member of An Garda Síochána to be killed on duty and this caused him distress.
In a victim impact statement read to the court, the other garda said he had been diagnosed with Post Traumatic Stress Disorder and could not see himself ever being able to return to frontline duties.
Goulding pleaded guilty to two counts of attempted murder and was also sentenced for the possession of two firearms, a small machine gun and a semi-automatic pistol with intent to endanger life.
He was also in possession of a total of 73 rounds of ammunition.
The court heard that he only surrendered after a two-hour siege. Mr Justice Paul McDermott said he had almost succeeded in killing the two gardaí that night.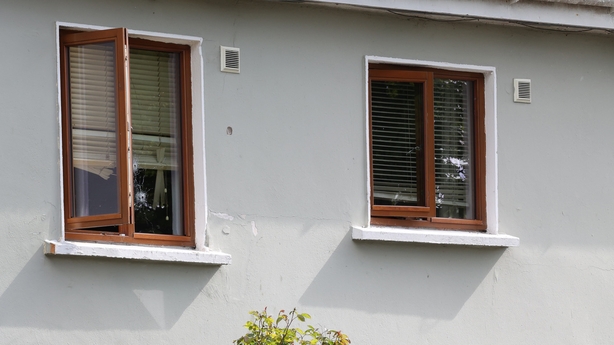 Neighbours had alerted gardaí on the evening when they heard gunshots and Mr Justice Paul McDermott noted that the moment that Goulding opened fire had been dramatically captured on CCTV footage. After a number of shots were fired, the two gardaí had dived for cover behind their unmarked vehicle and afterwards a second series of shots had been discharged.
The judge said the two gardaí had been left fearing for their lives and had suffered enduring consequences.
During the attack, Goulding had shouted out "only God can judge me," and the judge noted that he had fired purposefully at the gardaí. Only when the Armed Response Unit arrived, were they able to extract their colleagues from the scene with some difficulty.
The siege continued until 9.52pm that evening when Goulding had thrown his two weapons from the window.
As a result of the incident, one of the gardaí received a fracture to his heel in the shooting, as well as crushing a tendon in his right hand. His trigger figure had been injured and his eardrum perforated. He had since been diagnosed with PTSD and the judge said his family life had been completely disrupted.
The court heard this had also been a life-changing event for his colleague who had also been injured in the foot and required surgery. He felt it had affected his ability to advance in the force.
The court heard that Goulding had received a diagnosis of schizophrenia in 2010 and had been transferred to the Central Mental Hospital from then until late 2013 before being returned to serve the balance of a previous ten-year sentence for a serious drug offence. He also has 32 other previous convictions.
He had previously been a member of a gang and had received threats from a rival gang. His mother had said he had been unwell in the run-up to the garda shooting.
The judge noted that whilst Goulding had not entered a plea of not guilty by reason of insanity, he had been suffering from a significant mental disorder at the time.
He said he was a man who was aware of his own mental disorder and no explanation had been given as to how he had procured the weapons and ammunition in his possession.
He said this was a most disturbing and serious aspect of this case. The fact that he had discharged these weapons onto the street was also a serious aggravating factor.
He said it was important that when Goulding was released that he be monitored and complied with any treatment.
Mr Justice McDermott suspended the last two years of the 20-year sentence and backdated it to when he first went into custody in May 2021.
Gardaí showed 'bravery and courage'
Speaking after the sentencing at the Central Criminal Court today, Chief Superintendent Finbarr Murphy said: "On that occasion, two of our garda members, armed detectives, responded to a call from a member of the public in relation to discharge of a firearm. They went to the scene and as they got out of the patrol car, they came under heavy gunfire, during which both members received serious and lifechanging injuries."
Commending the officers for their actions on the day, he said that despite these injuries: "they had the wherewithal and the mental fortitude and the skills and capacity to maintain their own composure to such a degree that they were able to return fire. They were also able to maintain radio contact with their colleagues".
He added: "This was hugely valuable in preventing any members of the public becoming injured or any other gardaí getting shot."
He congratulated the men for their bravery and courage and said: "As an organisation, we're extremely proud of the work they did on that day."
He also thanked the other gardaí at the scene, some of whom were also shot at.
"In particular I want to thank the Armed Support Unit who upon their arrival took over the control of the scene and were able to extricate the men to safety."
He said the injured gardaí had also been supported through peer support and he wished them a full recovery over time. One of them has returned to duties whilst the other is still receiving treatment.