Ruhama, which supports women who have been sexually exploited, says more than 400 victims have sought its help in the first nine months of this year. That is 42% more than the number of women it helped during the whole of 2021.
The organisation says there is now a hidden pandemic in the trafficking and abuse of women in Ireland.
Here is the story of one woman who was trafficked for sexual exploitation.
Since Vee was a child, her mother was absent in her life due to mental health issues and depression.
With no father to turn to, she ended up on the streets in Uganda at the age of 12. A woman took her into her home and sold Vee for sex.
In her late teens, she was introduced to another woman who said there was a way out for Vee through a missionary group that was an NGO.
They would get her to a convent for safety, but Vee would have to pay in advance. She did and the woman helped the teenager apply for a passport and documentation.
Vee boarded a flight to Heathrow Airport in London.
When she landed, she was greeted by a man holding her name on a sign. Vee was asked to hand over her passport and her documentation and was informed that a lady would pick her up from the airport, while he arranged her accommodation.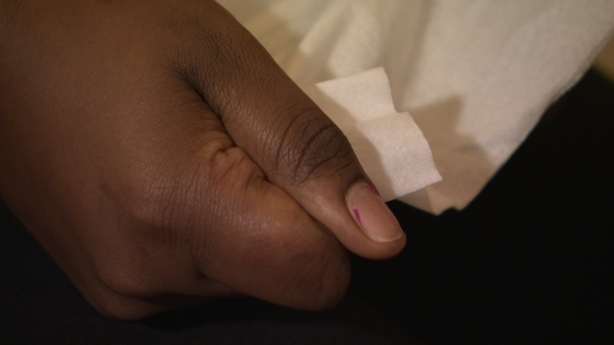 The lady arrived and brought her home. On her second day in the UK, Vee was told that she was being taken shopping by the lady.
"But when we got there the clothes that she bought were not the clothes that I needed. They were like lingerie," she said.
Vee was informed that she would need the underwear for work, when she was asked what type of work she was told "you're not a child. So, you would know".
She was then taken to a strip club where she had to remain every day.
"You'd be doing strip clubbing. You'll be sleeping with different people every day, like it was just crazy," she said.
A traumatic experience with two clients forced Vee back to the man who met her at Heathrow. She was traumatised.
He agreed to get her out but did not return her passport or documents. They flew to Ireland through a different airport.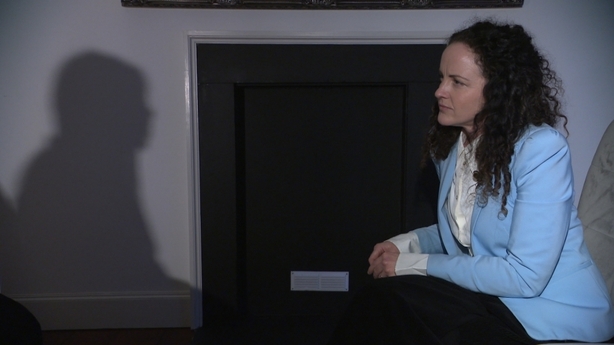 When they landed, Vee and the man travelled by bus beyond Dublin. They were picked up by car and she was taken to the man's house from where he ran a massage parlour.
"Me and some other girls, we were always there to serve the customers," Vee said.
Three months later, they all managed to escape through a bizarre set of circumstances, which involved one of the women going into convulsions while they were on their own in the premises.
Another ran for help by flagging down a car.
Hours later, two men and a woman arrived at the door and asked them several questions. Gardaí were informed and Vee was brought to Dublin to apply for asylum.
Her solicitor suggested that she go to Ruhama for counselling. It took her months to open up, but eventually she found her voice through the support of the team.
79% of women in Irish sex trade want to exit - study
Research on prostitution in Ireland has found that 79% of women involved in Ireland want to leave the sex trade for a better life.
UCD's Sexual Exploitation Research Programme also found half of those surveyed were not sure who to trust to ask for help.
The findings come as an international conference gets under way in Dublin today.
The conference is organised by Ruhama, which works with women affected by prostitution and other forms of commercial sexual exploitation.
It said the event aims to break the silence on the hidden sexual violence and sexual exploitation of women in the Irish and global sex trade.
The CEO of Ruhama is Barbara Condon, who said there is an eerie silence around sexual violence and sexual exploitation.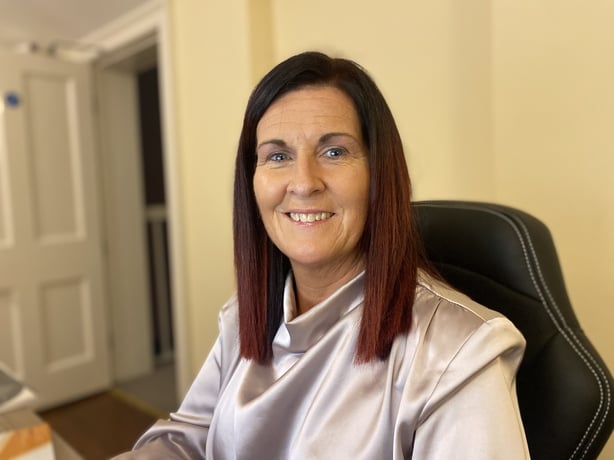 "It's very, very hidden by its nature and it serves lots of people that's hidden. There's a huge element of criminality that goes with sexual exploitation. So, if it remains hidden and invisible, in many ways and they're less exposed," she said.
Today's conference is about breaking that silence.
"We witness violence, extreme exploitation and women totally degraded in absolutely savage ways. And so, we want to educate the public about what is actually happening, because this is happening. It's a hidden pandemic. It's happening in every town, city and village across the country," Ms Condon said.
It is not just happening in Ireland, it is a global problem, which is reflected by several speakers at today's conference.
Dr Meagan Tyler is a senior lecturer at Victoria University in Melbourne, Australia, where she said the conversation around sexual exploitation and prostitution is not happening.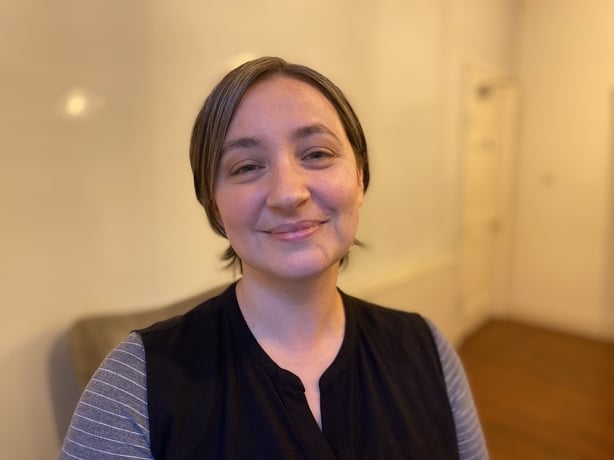 The easiest way to describe it, she said, is "a bit of a mess".
"We have different legislative arrangements in each state and territory across the country. And because the States and territories are responsible for legislation and the sex industry, but the federal government is responsible for trafficking, there's a real disconnect, so we haven't been able to get effective measures," she said.
Dr Tyler said there is a strong cultural reluctance to admit that there are women in prostitution who would like to leave it.
"There is a long history of state involvement in prostitution through systems of legalised brothels, for example. So, there's almost inbuilt barrier to recognising the harms that happen to women, because traditionally the state has been complicit," she said.
There is also almost no public funding for exit programmes for women in Australia, wanting to leave prostitution.
Dr Tyler said it is "almost quite emotional" coming to Ireland and seeing what is being done by organisations like Ruhama.
"We haven't got that change of momentum yet. I think a lot of work to be done," she said.
One team in Ireland that has done a lot of research around prostitution and sexual exploitation is SERP in UCD.
The small team conducts surveys and interviews with the women affected to find out more about the sex trade in Ireland.
Its newest findings, released today, show that most women they spoke to want to exit prostitution because they want a better life.
Ruth Breslin, lead researcher of UCD's sexual exploitation research programme, said they recognise the harm it is causing them physically and mentally.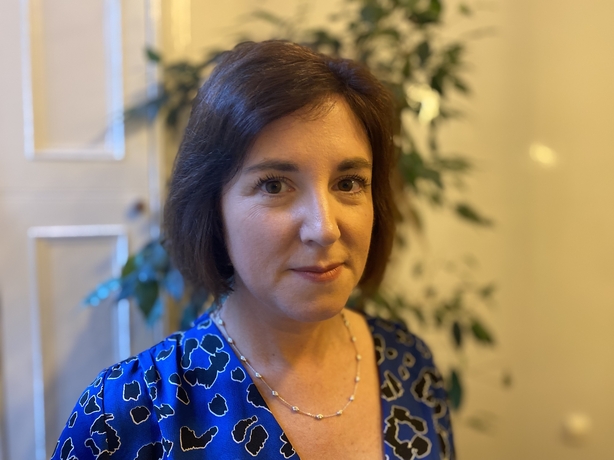 "Reasons for leaving also centered around the levels of violence that they were experiencing from sex buyers, from pimps, from traffickers within the sex trade and they wanted to escape from that violence," Ms Breslin said.
Many of the women who attend Ruhama are suffering from post-traumatic stress disorder.
Vee said she will struggle for the rest of her life after what she has been through.
She broke down on numerous occasions in the interview. We offered to stop but she wanted to tell her story.
Each time she did, she said it is a small step in the healing process.
After securing a scholarship, she is now in university where she is studying media.
Her aim is to highlight stories like hers, because people are unaware of what is happening.
She said: "With my own personal experience, I feel like ... I didn't get the help. I wished I had someone to talk to. To raise awareness about what was happening, but there was nobody.
"I feel like I have a self-obligation within myself to cover these kinds of stories happening behind closed doors."
---
If you have been affected by any of the issues raised in this report, you can visit our helplines page for details of support services or call Ruhama at 01 8360292.