For as long as people have been writing songs, music has been used to tackle society's biggest issues.
You could put together a playlist of songs spanning centuries which deal with protest and struggle.
Today's musicians are increasingly addressing the climate crisis in their lyrics and performances.
One of them is the Irish hip-hop artist known as The Accidental Rapper.
The Cork native's lyrics pull no punches.
"Food shortage, extreme weather and societal tension. If you're not worried about the climate, you're not paying attention," he raps at the start of one track, Echo Chambers.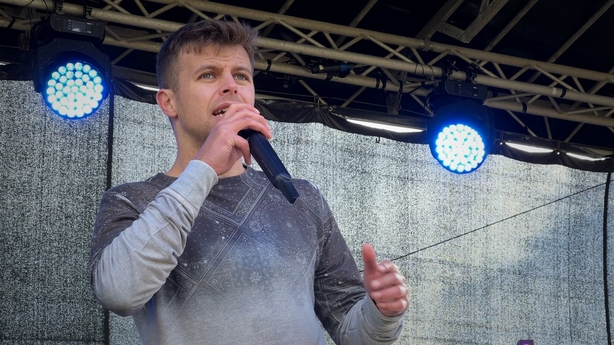 However, as the name suggests, rapping is something that came about "by accident" for the 29-year-old activist.
"I never had any intention of becoming a rapper," he explains.
"It just kind of happened through my activism. At a particular event a few years ago, we reached out to a number of musicians to perform. But none of them came back to us, so a few of us organisers went off and prepared our own stuff.
"I just wrote a rhyme about the topic we were campaigning about at the time, food sovereignty. I got up and did it and people seemed to enjoy it. After that, I was asked to do it at a few more events.
"I found out that it was a good way of getting across serious messages to people in a short, digestible, entertaining format."
The rapper tackles a number of topics in his music, including housing, mental health and the gambling industry.
The climate crisis is one issue he feels very strongly about.
"I do campaign on a lot of different issues, but for me and a lot of people, the climate crisis is becoming more and more imminent. It affects everybody and it also exacerbates all the existing resource and income inequalities.
"However, a lot of people don't know what to do about it. It can be quite an abstract issue. But I can pick out the key points and give people a connection and understanding. I suppose I try to inform people without boring them to tears.
"Most of the stuff I write about comes from frustration. A lot of the topics in modern-day hip-hop can be quite mundane and quite bland. But from its origins, hip-hop has been used as a tool to share knowledge within communities. I feel like some of that has been lost, but the format really does work for engaging people on these topics. "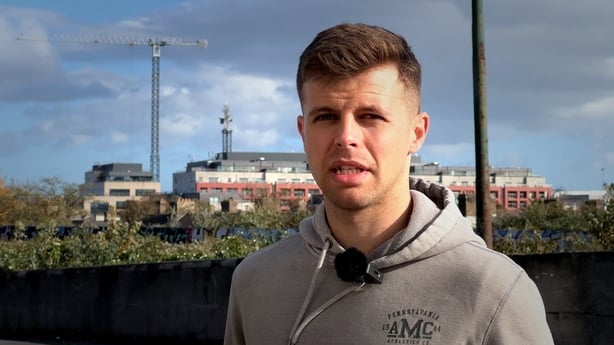 The Accidental Rapper has appeared at several climate action events in recent weeks, including the 'COPON' and 'Earth Rising' festivals in Dublin.
Having attended COP26 in Glasgow last year, how does he feel about the UN climate summit currently taking place in Egypt?
"In some ways, I think COP27 is about commitments and promises. And we need to push our government to make those promises. But the real action happens the week after COP, or the 365 days after COP, when they come back. That's when we need to hold them to those promises.
"The discussions involving world leaders are great for meet and greets and photo opportunities. But the proof is in the execution of their pledges. And that's where people need to be engaged."