A complaint has been made against Independent TD Marc MacSharry, who has been accused of launching a "verbal attack" on Leas-Cheann Comhairle Catherine Connolly yesterday in the Dáil chamber.
Independent TD Thomas Pringle wrote to the Dáil's Committee on Parliamentary Privileges and Oversight about Mr MacSharry's comment's due to what he termed their "personalised nature" which he said were "uncalled for".
The complaint was raised at the Business Committee today, and Mr Pringle is now taking up the matter with the Dáil's disciplinary committee.
During his intervention yesterday, Mr MacSharry claimed that he was being discriminated against when it came to speaking rights.
When he was told to resume his seat by the Leas-Cheann Comhairle, Mr MacSharry replied: "I haven't the slightest intention of doing so, unless you show a little bit less discrimination and positively discriminate for people who are actually independent, rather than those like yourself who join and form de facto parties and get to speak three or four times a day."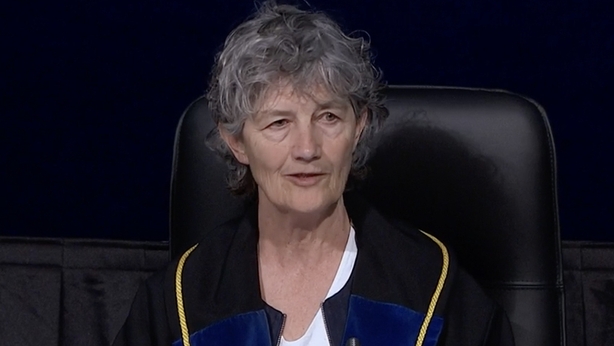 The Dáil was subsequently adjourned, with Ms Connolly ruling that Mr MacSharry was "completely and utterly out of order."
In his letter today, Mr Pringle wrote: "I believe we need to discuss the actions of Deputy Mark MacSharry yesterday and his verbal attack on the Leas after Questions on promised legislation. It was an attack on a woman as well as was calculated I believe to have the most effect at that time.
He continued: "Not only did he attack the Leas but he also attacked all independent members of the house in his language and I believe that is not on. While I have no problem with a member addressing what they may see as an issue in the house, the personalised nature of the comments was uncalled for and should be addressed."
RTÉ News has learned that Mr MacSharry wrote to the Leas Ceann Comhairle yesterday in which he stood over his actions in the Dail.
The former Fianna Fail TD wrote: "I must express my disappointment at your unwillingness to listen to a legitimate point of order today. For over a year I have sought to be provided with the opportunity to ask a question on promised legislation.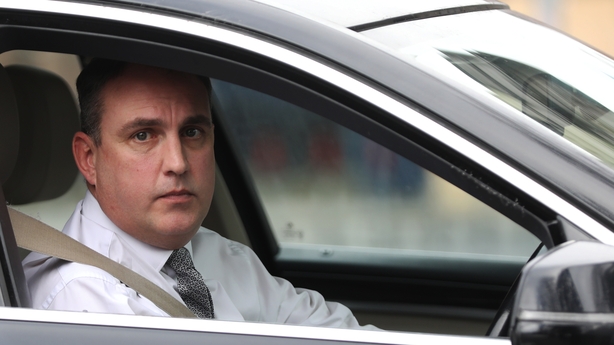 He added: "When selected, on average once every two weeks or so I am consistently listed towards the end where inevitably I am subject to the harassment of your tapping the bell before I get an opportunity to get even halfway through my question such that I am only ever provided with time at the very end within the last 3 or 4.
"No doubt others are subjected to the same discrimination. Unlike you and other defacto parties that form after the election I am not afforded any time on Leaders Questions or indeed on any debates unless there is time left over. I simply have open to me QPL or Topical Issues.
"And so I write as I tried to outline in the house today between debates so as not to disrupt business of the house to seek remedial action around the regulations to provide all members with some semblance of equality when it comes to speaking arrangements in Dáil Éireann rather than being reduced to one opportunity per fortnight where one is squeezed in at the end with strict instructions to in effect 'get your business done in 30 seconds'. There was no need to suspend the house today.
"Perhaps you disagree but in a democracy it seems to me that some semblance of balance and fairness is a reasonable request.
"As acting chair of the business committee and acting Ceann Comhairle of this house I seek your assistance. I hope you are disposed to providing it. Time will tell."