Denis Costelloe is one of hundreds of thousands of Irish people who have emigrated to Britain. He stayed and made his life there.
The 84-year-old was a farm labourer in his native Cork, before moving to London in January 1960, where he started his working life cleaning lamps at Kings Cross Railway Station.
Denis has noticed the decline in the Irish community, particularly over the past ten years, in the numbers attending mass.
"One time over here there was all Irish priests and a lot of Irish congregation. They got old and died away, some moved back to Ireland, that was very noticeable."
He said most people had a dream of going back and many achieved that dream later in life.
He himself stayed in a secure post office job, having had no qualifications after leaving school at 14.
He is grateful to London, which gave him a job, a wife, family and friends.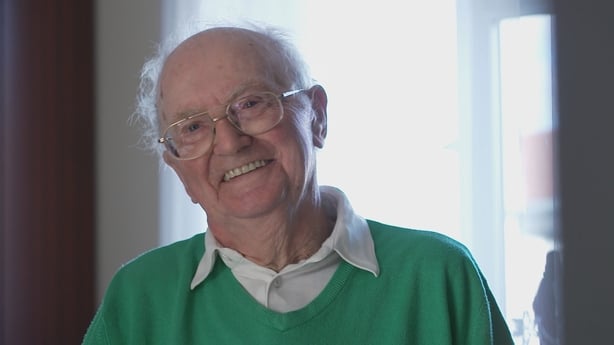 Like Denis, 30% of all Ireland-born people living in Britain are aged over 65.
For the Irish community as a whole, the future is looking stark.
Prof Louise Ryan from the sociology department at London Metropolitan University says the community has been in long-term decline since a peak in 1961, when the number of people living in Britain but born in the Republic of Ireland reached 683,000.
The latest census shows this has more than halved to under 325,000.
Prof Ryan says the 'stock' of Irish people is not being replenished by younger immigrants and some Irish people are also returning home.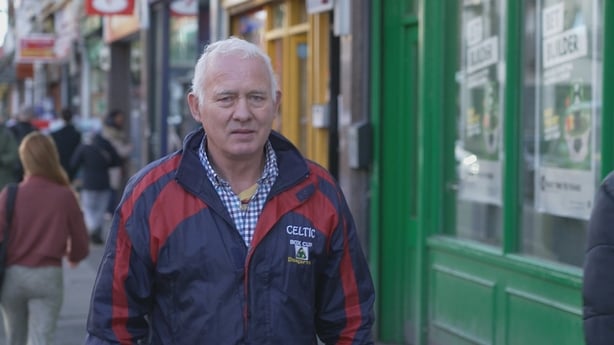 Michael Queally, an ex-boxer from Co Clare who has been living in North London nearly all his life, says he finds it quite sad.
He says there used to be thousands of Irish people in Cricklewood and Kilburn and he would meet them in the street.
"It's good to be among your own when you're in a foreign land," he says.
Now, he says, all of the nightclubs and many of the pubs are gone, as are many of the people he knew.
However, for the moment at least, people born in Ireland remain a significant population in Britain, and are the fifth largest foreign-born group, behind India, Poland, Pakistan and Romania.