Opposition and European politicians are calling for the scrapping and regulation of an investor visa programme, which allows wealthy overseas people to obtain residency in Ireland by investing large sums of money in projects here.
Recently released figures show the scheme, which is called the Immigrant Investor Programme, has generated €1.17 billion for sporting and other projects since its inception in 2012, with most of the money coming from Chinese investors.
Under this so-called "golden visa scheme" investors can get a two-year residency in Ireland when they invest into the scheme. The residence can be extended for a further three years and then an additional five years following reviews by the State.
To qualify, the investors need a net worth of €2 million and can put money in one of four options: €1 million in an Irish enterprise for at least three years; €1 million in an approved investment fund for at least three years; a minimum of €2 million in to Real Estate Investment Trusts; a minimum €500,000 (or €400,000 where five or more applications are received) philanthropic donation to a project, which is of public benefit to the arts, sports, health, culture or education in Ireland.
The European Parliament wants the regulation of these kinds of programmes, along with the axing of "golden passport" schemes, which are different schemes where people get passports or citizenship for a sum of money.
The parliament has mandated the European Commission to prepare a legislative proposal to deal with the issue.
"These practices should be put to an end. We need to put some order in to the so-called golden visas golden passports schemes and the resolution of the European Parliament is absolutely clear," Juan Fernando López Aguilar, chair of the European committee of Liberties, Justice and Home Affairs said.
"The mandate of the commission is absolutely clear. 'Golden passports' should be forbidden, 'golden visas' should be harmonised. There must be criteria at a European scale. They must be related to physical presence of residence.
"They must be related to actual economic activity linked with growth and job creation. That is the point that we are making from the European parliament.
"That of course includes Ireland which is a member state of the European Union."
His calls are echoed by opposition TD Richard Boyd Barrett of People Before Profit.
"It is very concerning. It is quite offensive the idea that somebody would gain a residency status purely by virtue of the fact that they're very wealthy. To me this scheme is pretty obnoxious and should be scrapped," said Mr Boyd Barrett.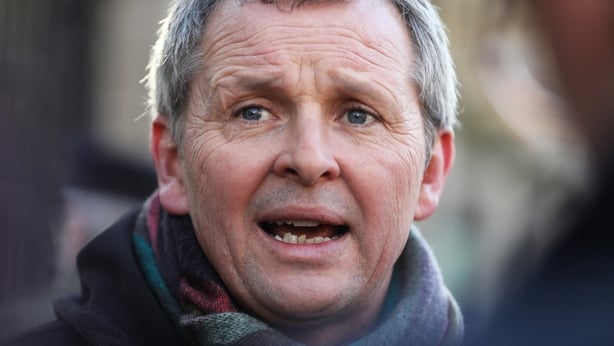 The Department of Justice, which administers the Irish Immigration Investor Programme, said in a statement that "Ireland has and will actively participate in discussions on Immigrant Investor Programmes at EU level".
It also added The Immigrant Investor Programme (IIP) was introduced to encourage inward investment and to create business and employment opportunities in the State.
Since 2012, Ireland's 'golden visa scheme' has generated €1.17 billion.
This year to September, there were 812 applications. There were 258 last year.
Dr Brian Keegan - Director of Public Policy with Chartered Accountants Ireland - says the increase is down to international turmoil.
"There seems to be two drivers. First of all is the fact that the pandemic has lifted and people are looking outwards again. The other is that there is a remarkable amount of turmoil," Dr Keegan said.
"Things like the illegal invasion of Ukraine have created economic uncertainty for many territories. We see challenges in environments like Hong Kong and in South Africa.
"That kind of economic instability in other countries are prompting some individuals to look at what their options might be and one of those options, perhaps, is to invest in Ireland.
"There are situations where, for example in the context of South Africa, there are challenges to property ownership at the moment and that would drive certain individuals to look at what their options would be in terms of securing the wealth and the income that they already have," Dr Keegan added.
Department of Justice figures on the Immigrant Investor Programme show the majority of investors are from China.
Around 1,511 of the 1,613 applications approved since were from China.
This is a concern at European level, according to Sophie in 't Veld, a Dutch liberal member of the European Parliament and a rapporteur for parliaments legislative proposal to regulate "golden visa" programmes and axe "golden passport" schemes
"There are many reasons why we feel that golden passports should be banned and golden visas should be very strictly regulated," said Ms in 't Veld.
"Many governments find these schemes very attractive because they bring in money in to the public budgets, but it has a very perverse effect because countries – in particular the smaller countries – with smaller national budgets – they become very reliant on this source of income.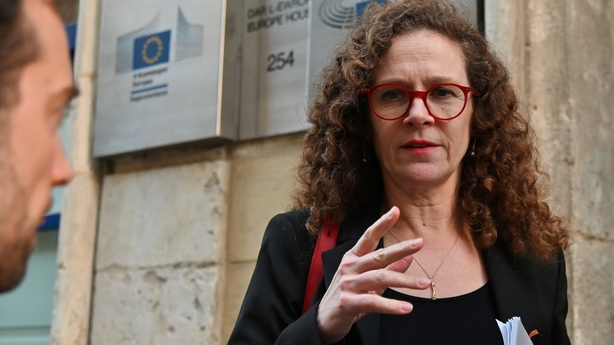 "If I look at the figures for Ireland – and they are very similar for most countries – a very large proportion of the applicants are Chinese.
"If it is really only about investment you would expect more diversity, more pluralism – and anybody could be interested. But that's not the case.
She added she could advise the Irish Government "to regulate very strictly" these schemes.
"I would also ask them to support our calls for European regulation. The point is that this does affect the entire internal market," she added.
"It is not just one country. The point is that these people try to find the easiest way in to the European Union. So, countries are competing with each other to set the bar as low as possible and that is not very positive.
"It is like a race to the bottom and we are attracting a kind of business or an investment – in inverted commas – that we are not necessarily interested and it doesn't necessarily benefit normal citizens."
On sporting, cultural and other organisations attracting these businesses investments, Ms in 't Veld said she understands why local communities need this type of funding.
"But you also have to ask yourself if you are a Chinese business man, is this really your aim to come to Europe to fund a local sports club? I don't think so," she said.
"There is always a completely different agenda and one which is maybe less positive for the entire European Union. We have to look at the bigger picture.
"Sports is something of general interest and we have to ensure proper funding. We should do so with European money, with money for our own community and I don't think we should rely on Chinese and Russians to fund our local clubs."
Asked about her concern about Chinese people getting visas she said: "On the one hand governments are expressing concern about how the Chinese are becoming very powerful in the European Union … business secrets and intelligence may leak to China and, on the other hand, they are handing out passports and visas. It doesn't sound to me like a very coherent strategy".
The Department of Justice has already reviewed the Immigrant Investor Scheme. The second phase of one of those reviews, which is an external review, is already completed and the Department of Justice confirmed it is considering it.