The Ukrainian Ambassador to Ireland has said the lack of accommodation for Ukrainian refugees coming to Ireland is "unacceptable".
Larysa Gerasko said the situation in Ireland with accommodation was very worrying, but also said it was hard to predict the actions of the Russian government.
She was speaking after ten more newly arrived Ukrainian refugees were told that there was no State-provided accommodation available for them on Saturday.
It brings to 43 the number who have been left without accommodation since Friday.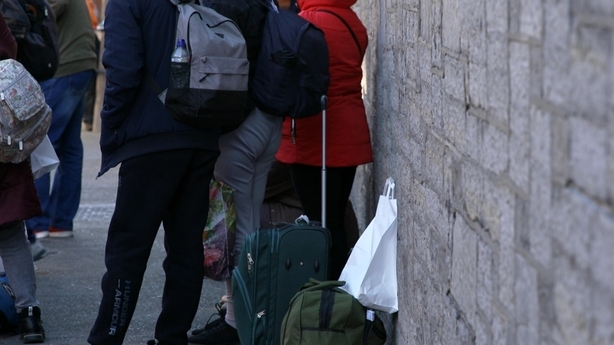 The number of international protection applicants arriving from other countries into the State is lower. As a result, RTÉ News understands that none were turned away without accommodation on Saturday, but figures for Friday remain unavailable.
The Department of Children, Equality, Disability, Integration and Youth has said that all of the refugees who have been left without accommodation since Friday are men.
RTÉ News understands that a group of up to 35 Ukrainians have been sheltering in Dublin Airport, and 18 spent the night there.
Ms Gerasko said she hoped the Government and other EU countries would find a solution to the crisis.
"They bought tickets, they arrived in Ireland. So it would be better to announce the lack of accommodation in advance and Ukrainians would decide to go to another country," she said.
Ms Gerasko also said as far as she knows the Government is working on a plan to provide more accommodation for Ukrainians coming to Ireland.
Speaking on RTÉ's This Week programme, Minister for Foreign Affairs Simon Coveney agreed that the situation was unacceptable.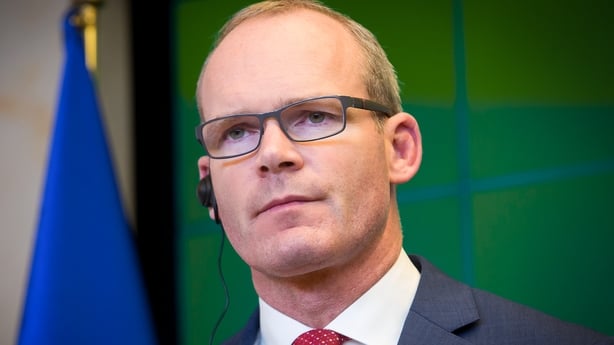 He said a meeting with Ms Gerasko had taken place last week to warn of the impending shortfall in accommodation.
The minister said the issue was not the responsibility of one minister and everyone in Government had to take responsibility.
No formal arrangements are currently in place to accommodate or support overnight stays by refugees or asylum seekers at the airport.
The department plans to open an overnight accommodation facility there.
Sinn Féin's justice spokesperson said his party would have ensured that emergency and appropriate accommodation was available for refugees before they came to the country.
Speaking on the same programme, Martin Kenny said empty holiday homes should have been utilised.
Mr Kenny said the payment given to households housing Ukrainian refugees should be reassessed and suggested that people should enter into a year-long contract.
Refugee crisis 'fairly desperate' - Red Cross
The Secretary General of the Irish Red Cross has described the refugee crisis as "fairly desperate".
Speaking on RTÉ's This Week programme, Liam O'Dwyer said the Government must establish a new hub where people can go when they arrive in the country.
He said the Red Cross has offered support to the Government, but it has not taken up the offer yet.
Mr O'Dwyer said there is capacity in the system and that a significant number of commercial offers have come through in the last month or so, while further pledged accommodation offers are also available.
He pointed out it is the job of the local authorities to move people into pledged accommodation and said the authorities should be given extra resources to do this quickly.
Mr O'Dwyer said around 2,000 units are available to be accessed but acknowledged that a lot of this units are very rural and many people are reluctant to move out of cities.