Volunteers have been spending autumn weekends foraging for native seed as part of efforts to expand an ancient Irish woodland for the first time in over 200 years.
The small band of 'woodland warriors' have come together to expand Ardan Wood in Co Westmeath into adjacent fields which have been newly acquired by the Native Woodland Trust.
The Trust is dedicated to the preservation of Ireland's remaining ancient woodlands and the restoration of the country's original climax ecosystem, using only native seed.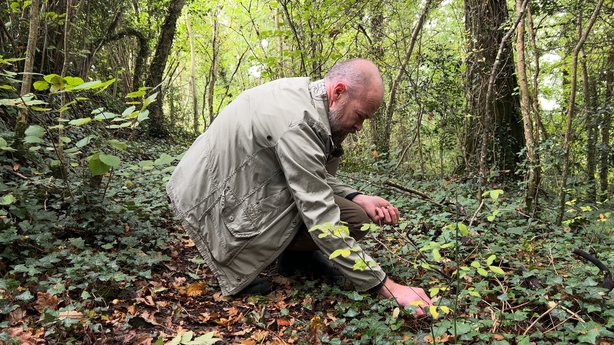 Jeremy Casey of the Native Woodland Trust explained: "Now as it stands today, Ardan is a seven-acre woodland in a horseshoe shape. Effectively, we have been able to purchase 20 acres surrounding it. This woodland will get a chance to stretch its legs and expand for the first time in 200 years and quadruple in total size".
Ardan Wood is one of 11 woodland sites owned by the Native Woodland Trust.
It is home to badgers, bats and red squirrels.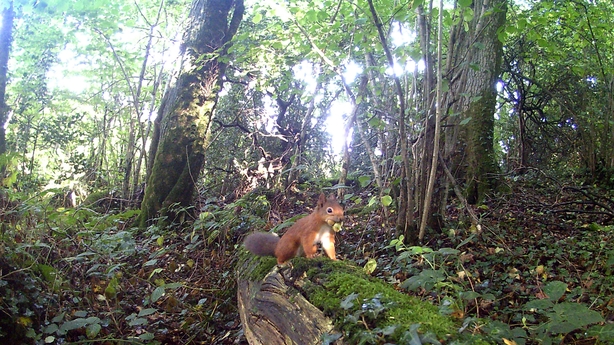 Pedunculate Oak is the dominant species in the woodland canopy, while the understorey is mostly made up of holly, hazel, spindle, bramble and wild rose.
This autumn, Ardan Wood has provided a bumper crop of nuts and seeds.
Mr Casey explained: "This year seems to be a good mast year for our oak trees. And a mast year is basically a really good year for acorns. Scientists have picked up that it's every five to ten years that the oaks will have a mast year. It certainly seems to be one of those big fall years.
"It's almost as if Ardan Wood knows that we're here for good. It might know about our plans to spread the woodland. It seems like the oak trees are coming to the party in a big way".
Shane McCormack and his seven-year-old son Cían helped gather the bumper crop of seeds and nuts.
He said: "It makes you feel you're playing a part in something good and active. There's a very special feeling to it. We're beside two busy enough towns and you come out here and it's very, very quiet and tranquil".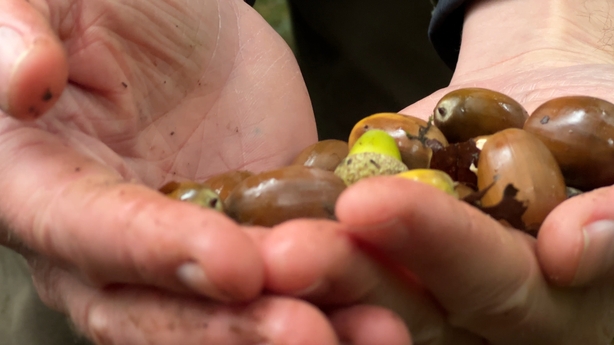 For volunteer John Deegan the woodland its own aura.
He said: "If you take a look at the oak trees here. I mean you just have to walk around and see the size of them. You can almost feel the history in the place. It just has an aura all of its own".
Seeds collected in the wood are being transported to the Trust's tree nursery in Co Wicklow.
They will eventually be planted in the fields surrounding Ardan Wood next year.
There are plans to establish a local nursery site in the near future.
Volunteer Alastair Ferrar helped organise the site for the nursery and arranged purchase of the surrounding land.
He said: It fills me with utter joy. It really does. I don't know how to describe it but it's just like seeing something that has been imprisoned, like an animal in captivity, that you're releasing from captivity. You're letting something free".
The Ardan Wood group is one of several new branches of the Native Woodland Trust and seed collections have also been taking place in Roscommon and Wicklow.
Mr Casey said: "Ardan Wood has been documented as being around and under continuous wooded cover since at least the mid 1600s. So not only is this an ancient woodland, it is a native woodland. And because it is ancient some of these tree and shrub species may actually share genetic lineage with some of the first plants that colonise Ireland some 10,000 years ago after the last ice age. It's vital it is protected and restored".
In our 'Climate Heroes' series of reports, we shine a light on the people who are stepping up to protect the environment and tackle climate change. While these people come from all walks of life, they share a common purpose to improve the world around us.