There may be a little sense of déjà vu about the warnings today from Government about the potential for some mandatory mask-wearing if there is a big Covid-19 wave this winter.
But it is really just a precautionary position and Tánaiste Leo Varadkar did say the Government expects to be able to manage without any new restrictions.
Minister for Health Stephen Donnelly said that mask-wearing on public transport and in health settings may become mandatory again if we have a Covid-19 wave this winter.
He brought a memo to Cabinet on it today after a briefing last night by the new Chief Medical Officer Prof Breda Smyth.
Already masks have to be worn in hospitals and in healthcare settings so there would be no real change there.
We see when we are out and about now, fewer people wear masks on public transport, or in crowded places.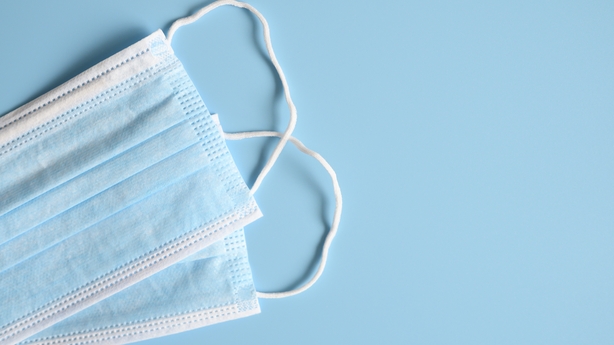 Life has returned to relative normality.
The Covid-19 numbers are rising in hospitals and this was predicted.
Today, there are 474 Covid-19 patients in hospital, of which 13 are in ICU. However, just 40% of those in hospital are there due to Covid-19.
Even small numbers of Covid-19 cases in hospitals have a knock-on effect due to infection control and hospitals still have to operate separate pathways for Covid and non-Covid patients.
Daily Covid-19 case numbers are rising. The last daily figures published showed 539 PCR-positive tests and 859 self-reported antigen-positive tests.
However, the HSE's PCR testing is much reduced so it can be hard to get a true picture of the scale of infection in the community.
The HSE does not PCR test people under 55 with symptoms of Covid-19, if they are otherwise healthy.
Also, it does not test people 55 years or older, if they are fully boosted, even if they have symptoms.
Despite this limitation, the PCR positivity rate has increased slowly in the last two weeks to 15% today.
The main Government approach looks likely to be to encourage further uptake of vaccines and boosters.
We could see some requirements on mask-wearing if there is a major increase in cases but no decision has been taken yet on that.
The Government is just preparing people. Ireland is not alone in seeing a rise in Covid-19.
Recent figures show that one in 50 people have it in England and one in 40 in Northern Ireland.
We also have some influenza and respiratory viruses in the mix, which could make things a bit more difficult this winter.