An Irish man who has been fighting in the war in Ukraine has said he "should be dead three or four times over" after being injured on the frontline in Kharkiv.
Brian Meagher, who travelled to Ukraine in May, has been fighting on the frontline in the east of the country.
The Co Meath man said he was fighting with the International Legion for the Defence of Ukraine when he was injured.
Mr Meagher said that while he did not know 23-year-old Dunboyne man Rory Mason, they were both based in the same area in Ukraine.
Mr Mason was killed in action fighting in the International Legion in the Kharkiv region near the Russian border last week. His death was announced yesterday.
Speaking on RTÉ's Morning Ireland, Mr Meagher said Kharkiv was quiet until the current offensive began.
"The offensive now that went on, it's probably one of the biggest offensives in the world since World War II, and they've captured over 6,000 square kilometres, so it's pretty big and successful."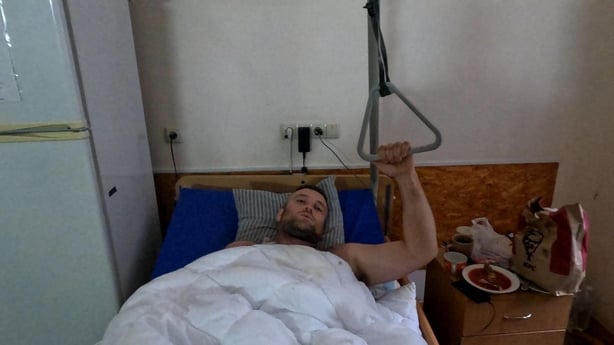 The former prison officer said it is quite scary to be under fire from Russian artillery and it is "a fairly bloody campaign".
He said: "I don't know the casualty rate, but just judging from what I see in the hospital, it's horrendous".
Describing his injuries, he said he was shot in the arm, his fingers were also injured, and he has shrapnel in his heart and in his spine. He also has leg injuries.
He said if his hands had been down by his side at the time of being hit, he would likely have been killed.
"I should be dead three or four times over."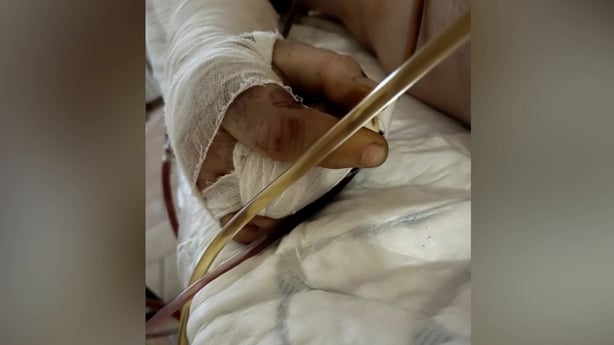 The former prison officer said he is being moved from the hospital he was in to Lviv and then he will be sent home to Ireland.
He said he has spoken to his wife and two children but he had not told them yet of when he is going home, "because in Ukraine, things change a lot, quite quickly".
"So, I'm waiting until I get to Poland and I'll be on a flight before I give a text to confirm that I'm coming back."
Initially, he said, he was very keen to return to Ireland after he was injured "but the stronger I'm getting now I'm starting to feel kind of guilty that I'm not out there".
Mr Meagher said he went to fight because of his children. "In my head, it's somewhat justified where I've had life insurance since I'm 17.
"The Legion covered the life insurance here. My kids are safe, so if something did happen me … that's how I justified it in my head. Like they'll be relatively financially stable. There's kids here who are not safe. And I thought that's kind of part of the reason why I came over here."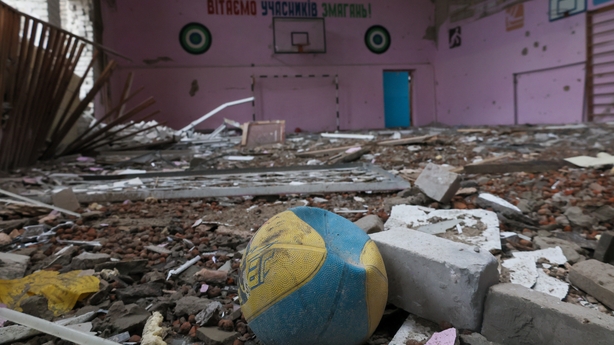 He said he "can't wait" to get home but he feels guilty that he is leaving Ukraine.
Mr Meagher said he does not regret going to fight. "My only regret is that I got hit", he said, wishing he could have done more.
---
Read more: Why this former Irish soldier is fighting in Ukraine