A volunteer group has installed 30 camera traps in Co Wicklow as part of a Europe-wide mammal monitoring project.
ReWild Wicklow is taking part in the Snapshot Europe project, which aims to monitor and track mammals across the continent.
The group has purchased cameras through grants from the National Parks and Wildlife Service and the Local Authority Water Programme, fundraising efforts and sponsorship from local businesses.
It was founded by Danny Alvey and his siblings, who grew up in Wicklow town.
He said: "When we set up the group, the words we used in our mission statement were to monitor, protect, enhance and increase native habitats. The first step is to monitor what's there.
"When we were children, we'd see animals more often, but now my nieces and nephews rarely do. It's my two-year-old daughter I think about, because I'm afraid she'll grow into a world where none of those animals exist any more and I'll have to say to her 'you can't see any Irish animals in your books because we were too greedy with the land and too lazy to fix it and most have gone extinct'. I want to turn around to her and say we faced a problem."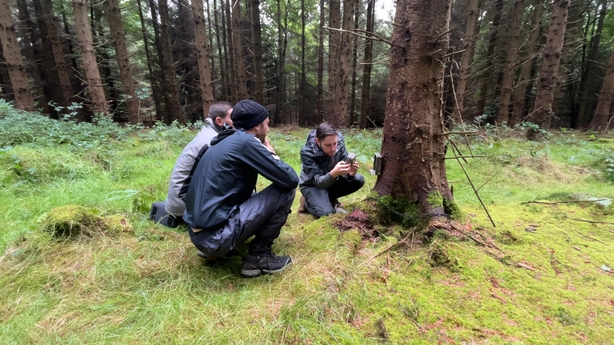 Danny and his team of volunteers began installing the camera traps two weeks ago and they will be in place for all of September and October. They will check on each one at different intervals to swap out memory cards and monitor battery life.
"It's been great excitement with the volunteers. We've already been to visit some and it's exciting to visit a camera that's been there for a week or so to see what we've captured," Danny said.
"So far, we've had plenty of deer, which are all over Wicklow, but also a squirrel, a fox and what we think is a badger, so that's great to see those more secretive animals on camera.
"It's great in the long-term to give us solid local data on the distribution of mammals in Wicklow so we can see if we are effective in the long-term by increasing habitats, or if work done elsewhere decreases them, and to monitor the impact of climate change."
Danny's brother Ian compared checking on the camera traps to getting presents on Christmas morning.
"It's brilliant, the excitement is inside you, getting the shots of different animals is rewarding. It paints a picture of what wildlife is or isn't here and when there's 20 countries in Europe taking part, it's important our research goes toward it as well."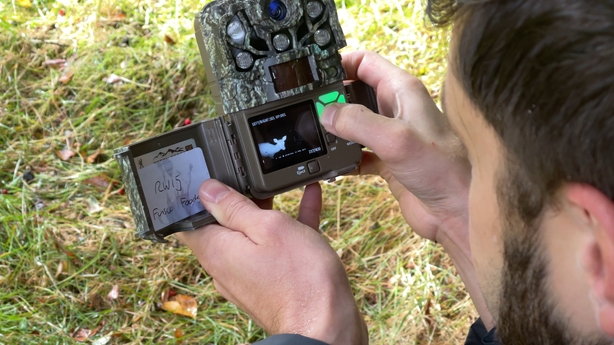 ReWild Wicklow began with one family who wanted to make a difference and now has 400 volunteers involved in various projects.
"It could be tree planting or we could send some volunteers to help a landowner who wants to put in a pond for biodiversity. We always have our feelers out for how we can help," Danny said.
"What I love so much about the volunteers is there's such a variety. We have 10 to 70-year-olds and a great variety of nationalities. It's one of those universal planet-wide concerns."
Jeremy Casey moved to Ireland from South Africa in 2019 and he came across the group when he was in search of volunteer opportunities that would link in with his life-long passion for the environment.
"As an immigrant, getting involved in these things is key to meeting likeminded people and also making a difference, I've made great friends, it's a great way to integrate and make a difference.
"I've realised in Ireland, coming from Africa where you've giant elephants, lion and other massive animals, in Ireland you've to look closer, it's nowhere less beautiful but if you look closer that beauty exists and it's terribly exciting."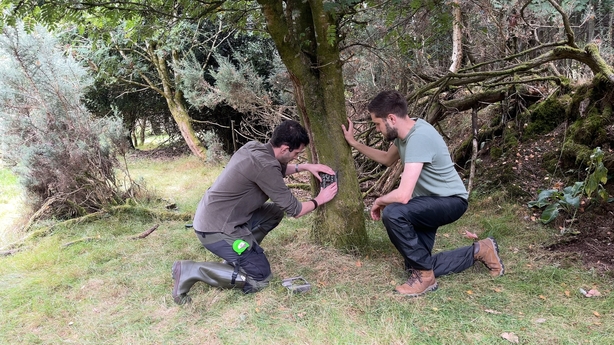 For Danny and the rest of the group, their goal of rewilding Wicklow is just beginning.
"I think sometimes in our modern consumer world we forget how connected to biodiversity we are. We might not think the variety of animals in the wilderness connects to us, but it definitely does. Once you pull out those keystone species, the fabric of it falls apart," he said.
"Rewilding is a long-term project, we got involved knowing we'd be at it for quite some time and it'll probably be our children who will see the fruits of our labour and maybe even continue it on."
In our 'Climate Heroes' series of reports, we shine a light the people who are stepping up to protect our environment and tackle climate change. While these people come from all walks of life, they share a common purpose to improve the world around us.