A housing charity has warned that "more insecure tenancies" and "standards slipping" are adding to the mental health costs of the rental crisis.
Threshold today launched the next phase of its 'Own Your Rights' awareness campaign, which is aimed at empowering renters across Ireland.
"We know that almost 50% of renters in Ireland are now living in fear of losing their rental accommodation," CEO John-Mark McCafferty said.
Speaking at the launch, Minister for Housing Darragh O'Brien said he was "acutely aware of the pressures" for renters, and insisted that Government is committed to "improving the situation" for them.
Mr McCafferty said the campaign is a way to remind private renters that free and confidential advice and support for them is available through Threshold.
"We protect tenancies and thereby prevent homelessness," he said.
Cost of living 'catastrophe'
Threshold has highlighted "consistently high levels of stress and anxiety among tenants" in the private rental market, adding that 60% of respondents said that renting has had a negative impact on their mental health.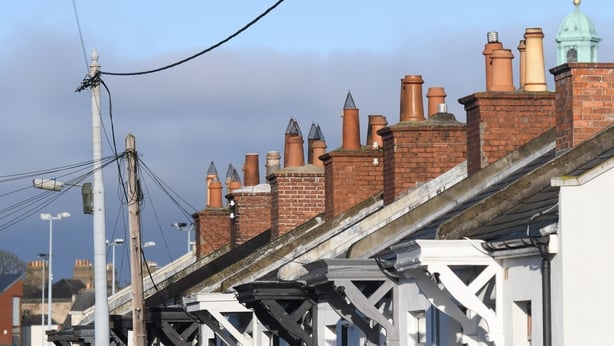 Minister O'Brien said that "renters are central in my thoughts right now, and in our discussions we are having with Government colleagues" on Budget 2023.
"I can say this, what I'm working on will obviously include proposals that relate to renters," he said.
Mr O'Brien pointed to an increase in the Housing Assistance Payment (HAP) discretion rate to 35%, expanding the couple's rate to single persons, and an increase in the notice-to-quit period for tenancies under three years.
"We're going to see hundreds of new cost rental, State-backed affordable rents with tenants in place - 40-year secure tenancies that didn't exist only 12 months ago," he said.
Threshold warned that Ireland is gripped by "an escalating cost-of-living catastrophe" with tenants "unfairly affected by the Irish housing crisis".
A third of renters it spoke to are spending at least half of their net income on rent, it said.
The charity spoke to 500 renters as part of the second year of the 'Own Your Rights' campaign.
Almost half (47%) have had a landlord withhold their security deposit unfairly, up a fifth on last year.
Almost three quarters commonly experienced mold or damp, up a third.
More than a quarter had been unfairly evicted.