Europe's most severe drought in centuries, a "staggering" rate of global tree losses from fires, and a dire prognosis for Germany's five alpine glaciers.
These are just three of the stories from the past week that have detailed the impact of higher temperatures and drier conditions on landscapes and livelihoods around the world.
No wonder many of us are feeling overwhelmed about global warming and climate change.
No surprise too that climate anxiety, also known as eco-anxiety, is affecting more and more people.
Last year, a global youth survey revealed that climate anxiety affects the daily life of nearly half of young people.
The research, carried out by the University of Bath, was based on surveys of 10,000 young people across ten countries.
Three out of four of respondents said they believe "the future is frightening", while more than half of those surveyed said governments were "betraying me and/or future generations".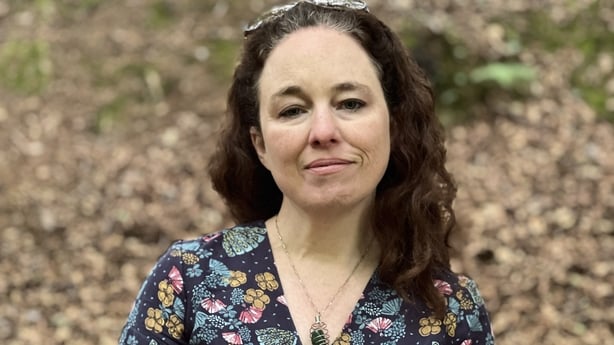 In Co Wicklow, Rachel Dempsey has been running workshops "to transform eco-anxiety into eco-resilience".
She explained: "I am the founder of the Facebook page 'Zero Waste Ireland' and co-founder of the Conscious Cup Campaign. Through my work I got into the habit of asking people how they felt about the planet.
"Saying I have eco-anxiety makes it sound like a rash or a condition or something. But a lot of people are worried about the planet, and they don't tell anyone.
"Eco-anxiety is definitely a thing. It's to do with worry about the climate and the ecological emergency and how it's going to affect everyone. That's putting it really simply."
Rachel believes eco-anxiety can manifest in many ways, from being a backdrop to everyday life, to something that changes the very way we live.
She said: "One of the reasons I got into this work is that I felt the huge need for people to have spaces to admit and express to one another, in a safe space where they are not going to get slagged, that you're really worried.
"I suppose it's the association of being too emotional in our society. It's like it's not okay to care. It's not okay to care about a tree. It's not okay to care about an insect. And I think that is one of the things the movement has kind of neglected is changing that space, changing the culture around how we feel. Expressing how we feel is really important".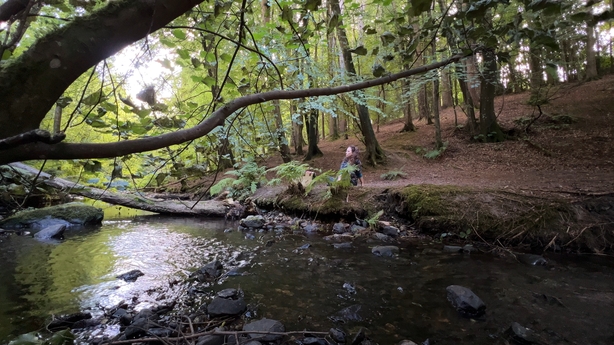 One way, Rachel said, to tackle eco-anxiety and anxiety in general is to reconnect with nature.
She said: "As humans, I think we have taken ourselves out of nature and put ourselves into buildings in cities.
"I'm a forest bathing guide. Forest bathing is basically reconnecting to nature through your senses. But forest bathing is just a way in. It's really about the fact that when we are in nature, we are in our natural environment. And I think many people realised this during the pandemic."
Another way Rachel recommends easing your anxiety is "to find a path into activism that fulfils us".
She said: "The word activist does activists no favours. The word changemaker is more approachable.
"If you are someone who doesn't mow their lawn for the bees or plants bee-friendly flowers you are doing something. Do your individual action. Cut down on your carbon emissions. Cut down on your plastic. Cut down on your waste. And then find things that nurture you, that you can get involved in.
"So, for example, if you have kids, litter-picking with kids is an amazing activity. If you live in a town where there is beach cleaning or repair cafes. These things are so good because they cultivate community. They look after your well-being. They nurture relationships. They build the kind of places that people want to live in."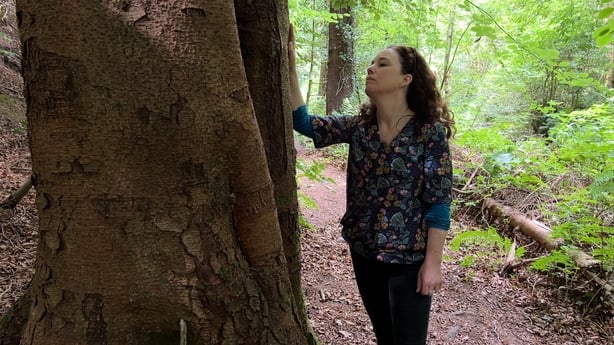 Ultimately, Rachel feels eco-anxiety "is a healthy response to a planet in peril".
She said: "Hard as it is, if you're feeling anxious, it means you're aware and you care. The question is, what will you do with that feeling? I think there is so much potential to live differently on this planet in a way that is more in tune with nature, in tune with each other."
In our 'Climate Heroes' series of reports, we shine a light on the people who are stepping up to protect the environment and tackle climate change. While these people come from all walks of life, they share a common purpose to improve the world around us.