The Health Service Executive's Chief Financial Officer, Stephen Mulvany, is set to take up the position of Acting CEO once current chief Paul Reid steps down.
In a statement issued to all HSE staff yesterday, Mr Reid said that Mr Mulvany's appointment had approved by the chairman and the board.
"I will be in touch with you all again as we come closer to the handover date to Stephen," Mr Reid said in the statement.
"But once again, I want to say that this has been a really tough decision for me to make. I will truly miss leading the best workforce in the country."
Mr Reid announced that he will leave the position on 3 October.
In a message to staff in June, Mr Reid said that he was making the decision with a "heavy heart", and that it was the hardest decision he had ever made in relation to his career.
In a social media post this morning, Mr Reid said he will take a period of annual leave following 3 October.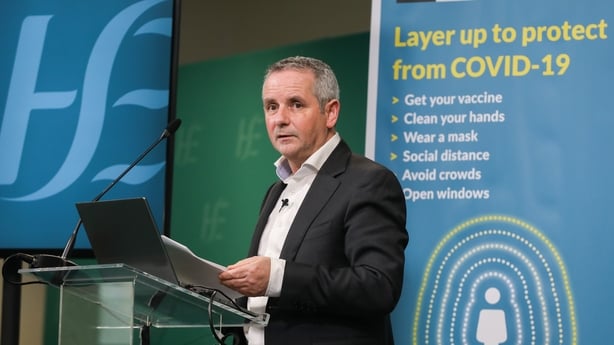 "I'll truly miss leading the most committed workforce in the country in some of the toughest of times," Mr Reid said.
In June, Minister for Health Stephen Donnelly said Mr Reid led Ireland's health service through some of its most difficult days, with dedication and professionalism.
"Since his appointment as Chief Executive in June 2019, Paul Reid has provided exemplary leadership to the HSE," he commented.
"Throughout the pandemic, Paul played a critical role in leading Ireland's response to the greatest health emergency of our times."