A Miss Ireland hopeful is proving that you can be both chic and climate-conscious by only wearing items she has bought second-hand, upcycled or made herself.
Maiya McMonagle, 19, a sustainable fashion designer from Drogheda, is representing Co Louth in the 75th Diamond Jubilee of the competition.
"I've made it my campaign to show that fashion doesn't have to cost the earth," she said. "The generation I'm currently in has four times the clothing their parents had before them, directly due to fast fashion.
"Being in Miss Ireland specifically has allowed me to spread the word on St Vincent De Paul and the asset we have in our community through charity shops. There can be a bit of a stigma about wearing someone else's clothes, but you make your clothes yours; I can wear something and it's mine, someone else can wear it and it's theirs."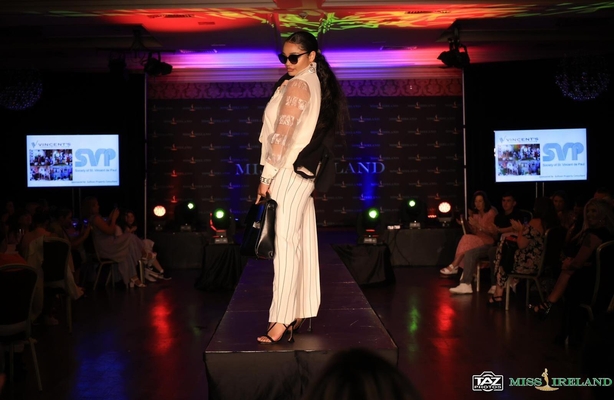 Maiya said a recent fashion show the contestants took part in was a particular success in getting her message across.
"All of my looks in the show were from St Vincent De Paul and one was completely upcycled. Around 10 to 15 other finalists came up to me at the end and said they'll now be going to their local charity shop. I'm definitely making an impact and spreading awareness and I will continue to do that."
Maiya began her sustainable fashion journey at the age of ten, when she started designing items out of materials she found around her house.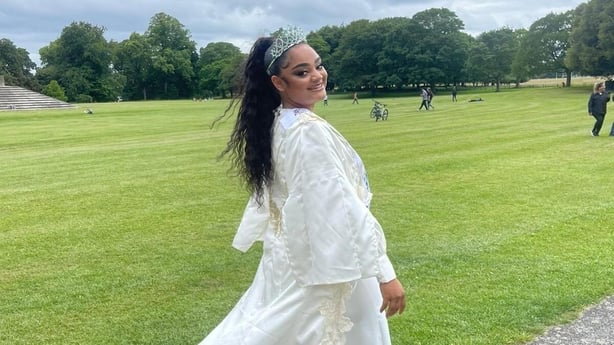 "I made things out of tablecloths, bath mats, really anything I could get my hands on that would go through a sewing machine," she recalled.
"At 14, I went to New York Fashion Week and I spread awareness about plastic in the ocean through my show and designs. It exploded then into a sustainable fashion brand and I loved it."
Maiya says she is proud to continue pushing forward to dress and design sustainably.
"I know my ten-year-old self would be proud of me too," she added. "I feel like when you're passionate about something you can't get rid of it. I got into designing for my love of animals and the environment and fashion gave me the platform to spread awareness about those things. They're all interlinked and connected. I know I'm on the right path."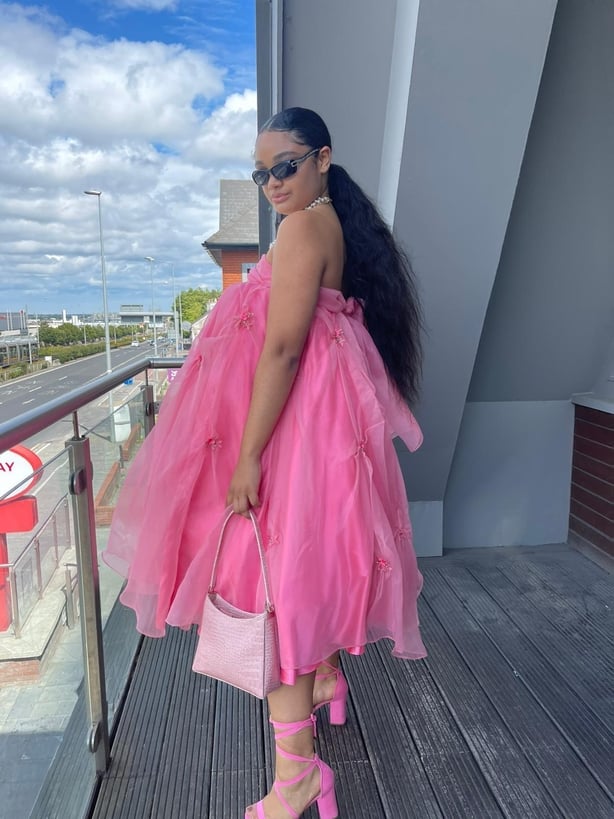 Maiya said she was inspired to take part in Miss Ireland by last year's winner, scientist Pamela Uba.
"When I saw Pamela Uba win last year with her 'beauty with a purpose' campaign providing iPads for kids in direct provision, I didn't know Miss Ireland did that, I thought it was just a pageant where you look pretty, get judged off your beauty... But then I found you're judged off your whole ethos and something you can do for your community," she said.
Maiya will join 36 other finalists competing for the Miss Ireland crown in the Royal Theatre in Castlebar, Co Mayo next Saturday.
In our 'Climate Heroes' series of reports, we shine a light on the people who are stepping up to protect the environment and tackle climate change. While these people come from all walks of life, they share a common purpose to improve the world around us.