A two-tier refugee system is emerging in Ireland, where Ukrainian refugees are being offered more access to society than people seeking international protection, according to the Chief Commissioner for Human Rights and Equality.
Sinéad Gibney's comments come after the Government confirmed that tented accommodation for up to 100 asylum seekers will be provided at the Knockalisheen Direct Provision Centre in Co Clare.
Earlier this week, temporary tented accommodation was opened at the Gormanston military camp in Co Meath for Ukrainian people fleeing the war, after a shortage of accommodation led to overcrowding at the Citywest transit hub.
We need your consent to load this rte-player contentWe use rte-player to manage extra content that can set cookies on your device and collect data about your activity. Please review their details and accept them to load the content.Manage Preferences
Ms Gibney told RTE's Today with Philip Boucher Hayes that the crisis is worsening, adding that Ireland needs to "rethink" the refugee system.
"It really is very difficult to watch as those people who are coming here from Ukraine are welcomed rightly into society and are able to participate in society as quickly as possible while they (people seeking International Protection) languish in a system that is inhumane," Ms Gibney said.
"The movement of people is just simply a feature of our modern global world. We need to move away from language that describes refugees as a burden to our society and instead think about the net benefit," she added.
Ms Gibney added that Ireland has a moral obligation to people who are fleeing and there needs to be better coordination across society.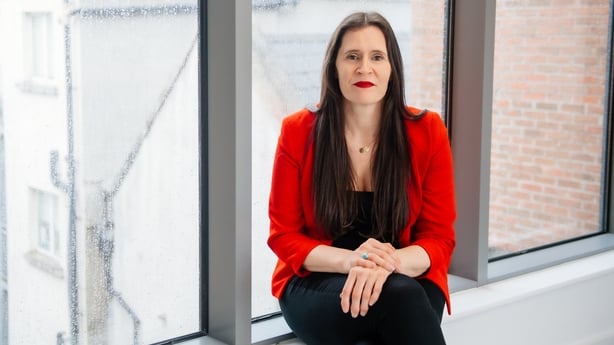 "Many, many people are dealing with situations where they simply cannot call anywhere home anymore," she added.
Prior to the invasion of Ukraine by Russia on 24 February, Ireland, she said, was not "walking the walk" in terms of human rights for people seeking International Protection here.
"Has the war made us up our game? It has made us respond to a particular crisis and I have to say that the initial response was very positive in terms of the Government accepting without question the temporary directive and moving forward with that," Ms Gibney said.
"What it did was highlight how poor it is for those who weren't a part of that programme.
"The people coming here from Ukraine were part of an EU-wide programme which immediately granted things like access to work, access to education and so on."