More than 100 artists are exhibiting work in a new temporary exhibition space in a landmark location in Dublin city centre.
The exhibition, titled 'Páipéar', is on display in the recently redeveloped Central Plaza complex, which includes the former Central Bank headquarters on Dame Street and adjoining properties on College Green.
Artists across a range of mediums - from paintings, pastels and drawings, to collage and spray-painted pieces - have created a new work on paper for the free exhibition.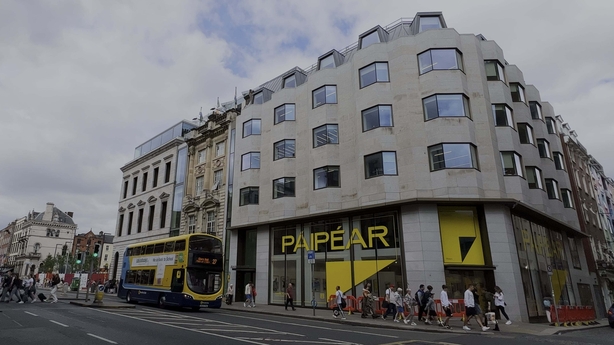 Michael 'Rubio' Hennigan, from Hang Tough Contemporary, said: "We are celebrating the humble material that is paper. We are seeing what the artists could do with it. And seeing the challenges it presented to them.
"In the past, paper may have been seen as a less collectible material than canvas or works on board. But nowadays we are seeing more artists turn to paper."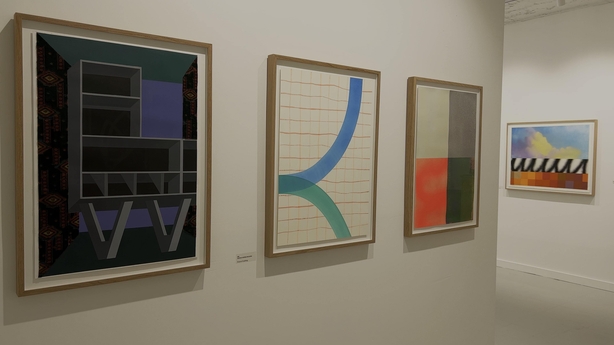 The exhibition will be the first opportunity for the public to engage with the Central Plaza campus.
Acquired by Hines in 2017, in partnership with the Peterson Group in Hong Kong, the development is nearing completion and will eventually provide a mix of offices, retail and restaurants.
Its 'crowning glory' will be a rooftop bar and restaurant in the distinctive Sam Stephenson-designed former Central Bank building.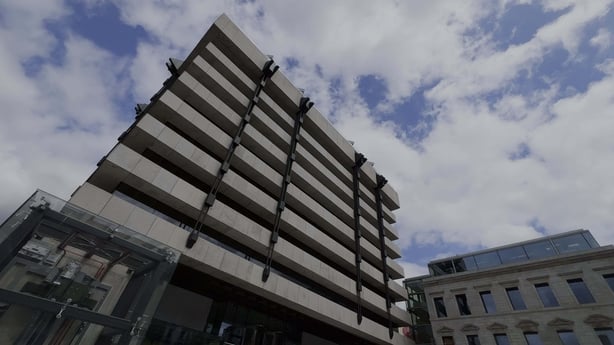 Mr Hennigan said: "We have brought together some of Ireland's leading artists, all under one roof and at one of Ireland's most iconic locations. We hope that the space will become one of the key cultural destinations of the year. We are inviting all members of the public, particularly those that might not be familiar with contemporary art, to come and experience something truly inspiring."
'Páipéar' opens to the public today and will run through to September.