After an absence of 12 years, the last two because of the Covid pandemic, one of the most popular golf tournaments among professionals and amateurs alike is back at Adare Manor in Co Limerick.
Thirty-six teams made up of some of the most famous professional golfers in the world partnered with a number of celebrity amateurs compete in the JP McManus Pro-Am over two days of golf at the 18-hole course located on the grounds of the five-star manor, now owned by the McManus family.
This is the sixth pro-am since the whole campaign was started by Mr McManus back in 1990 and has now raised over €140m for charities across the Mid-West region.
Milford Care Centre, St Gabriel's and Catherine McAuley schools, who both cater for children with special needs, the Motor Neurone association, Enable Ireland and Focus Ireland are just a few of up to 40 associations and organisations who have received funds to help them with their work over the past 32 years.
Golfers such as Tiger Woods, Justin Rose, Graeme McDowell, Paul McGinley, Pádraig Harrington, Rory McIlroy, Shane Lowry and Leona Maguire all take part.
Alongside them are well-known figures in movies, music and other sports, such as Jamie Dornan, Niall Horan, Bill Murray, Shane Filan and Kian Egan of Westlife, and Martin O'Neill, Kenny Dalglish, Alan Hansen and John Terry from the world of football.
The event attracts more than 40,000 spectators a day, many of them ordinary club golfers from across Ireland and the UK, who come along to see their favourite stars from the sport play on what is described as an exceptional course.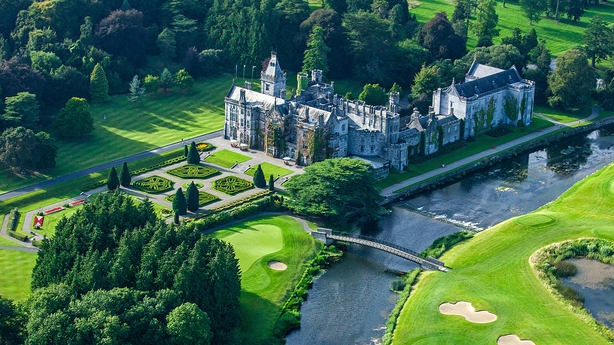 'The course is just one of the best in the world'
Pádraig Harrington paid tribute to the McManus family who have put so much work into developing the course and their work in getting the Pro-Am under way.
"A huge amount of work goes into arranging the whole event and the course is just one of the best in the world.
"I could turn around and tell my wife I'm going to play golf anywhere, but when I tell her it's Adare she always wants to come along. It's a relief to finally get here and I'm really enjoying the reaction of the crowd," he said.
The only woman competing, Leona Maguire, also paid tribute to the quality of the course saying it is world class, with greens like carpets, some tricky ones also, but she added: "It's great to be back playing here, it's a really special place."
It has also brought a welcome boost to local businesses particularly to the tourist town of Adare, which was heavily impacted by Covid and the absence of visitors over the past two years.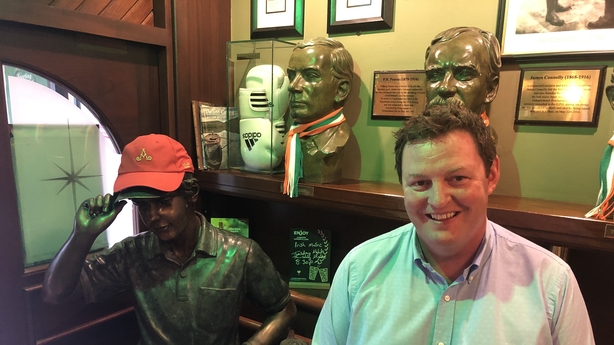 Alan Fitzpatrick, who manages the long-established Bill Chawkes Bar, said it was just fantastic to welcome visitors back to the village after the devastation of Covid.
"We've been busy preparing our premises to welcome people back, the pro-am is getting huge international television coverage so it's a great opportunity to showcase what we have here and to show off the fantastic course which will be home to the Ryder cup in 2027," he said.
Adare by-pass postponed
However, there are concerns that a decision on the Adare by-pass, which is part of the €400m Foynes Port to Limerick road upgrade project has been postponed yet again by An Bord Pleanála.
Councillor Bridie Collins, who lives in the village, and has been leas cathaoirleach of the Adare Municipal district, said she is disgusted and disappointed that the by-pass decision has been shelved once again.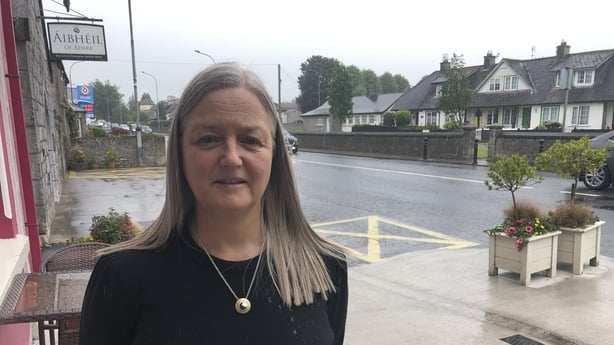 "It's a vital piece of infrastructure that is badly needed in our village where 17,000 vehicles pass through every day causing noise and pollution, and preventing our village from developing sustainably in the future.
"We could be into a number of years of judicial reviews, long land acquisitions before any brick or foundation is laid.
"I fear this by-pass will not be built in time, which could be regressive for the village and its future," she said.