Flower farmers from around Ireland are urging consumers to seek locally grown flowers and foliage, instead of imported blooms.
The call comes as the Flower Farmers of Ireland organisation, representing over 80 Irish growers, prepares to celebrate Irish Flower Week, which gets under way tomorrow.
The organisation says that 95% of cut flowers sold in Ireland are imported from abroad.
Citing a Lancaster University study from 2018, which looked at the environmental impact of Dutch and Kenyan cut flowers, it says the carbon footprint of an imported bouquet is over ten times that of a locally grown bouquet.
Anna Browne, a flower farmer in Mullingar, Co Westmeath, has been planting flowers since she was a teenager.
She began growing them to sell in the last four years.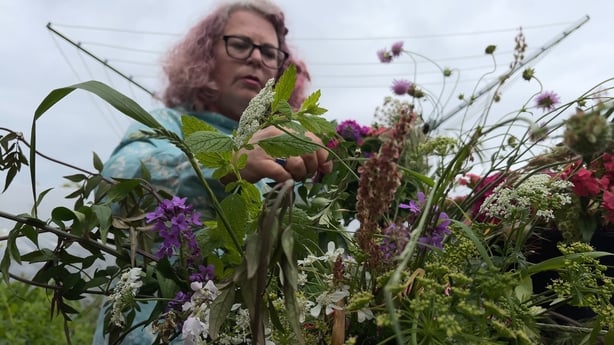 She said: "I thought it was a good idea because people should have access to local flowers.
"I don't think people realise the carbon footprint of imported flowers. Those bouquets are cheap in the supermarket, but that 'cost' is not true.
"Plus flowers that are grown in other countries don't have to say where they're grown, but flowers grown in Ireland will always say that on the label."
Anna says working with nature and supporting biodiversity is a big part of what she does in her "small urban farm", which is located on her front and back gardens.
"When Irish Flower Farmers grow, they don't pick all the flowers, so there are flowers left for the pollinators.
"I have lots of helpers in my garden. I have butterflies. I have bees buzzing. I have worms helping me under the soil, all the little organisms.
"Working in harmony with nature makes my life easier and I know I'm building ecosystems that support not just me, but the creatures I want to live beside happily."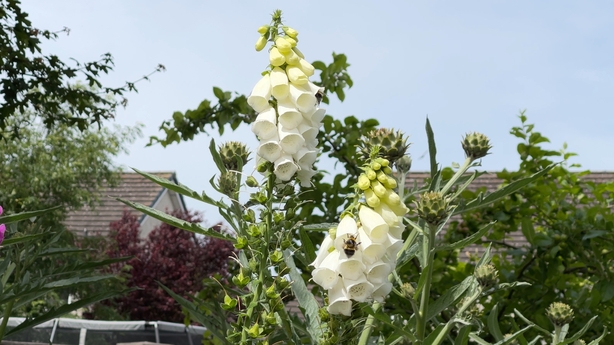 At certain times of year in particular, flowers are a staple gift to give. Anna recommends choosing flowers that are in season for those occasions, and to reach out to your nearest flower farmer or florist working with local flowers to lessen the carbon footprint of the gift.
"Flowers are an important part of how we communicate emotions or celebrate something like a wedding, and to do that with flowers that haven't done damage to our future is a great thing," she said.
"You're also supporting a local, probably woman-owned business, and communicating those emotions with someone in a climate-positive way."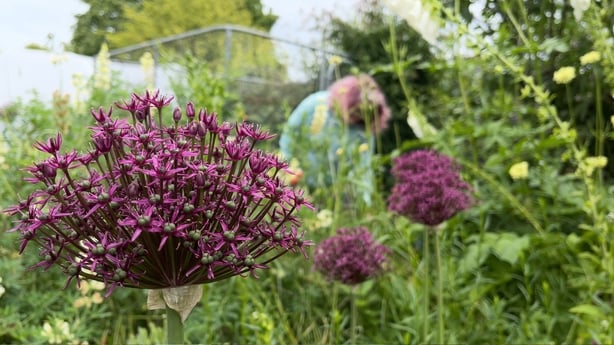 For Anna, her hard work pays off when she sees someone enjoying one of her bouquets, which she sells in a couple of local shops near her home and delivers on her bike around the town.
"The hard work is worthwhile when I give someone something I've made or do a workshop, and their faces light up. That's where the win is.
"I know I'm not doing anything that is harming the future for my children. I'm doing my part to make the world a better place, or at least not a worse place, for my children and their children."
Irish Flower Week runs 3-10 July.
In our 'Climate Heroes' series of reports, we shine a light on the people who are stepping up to protect our environment and tackle climate change. While these people come from all walks of life, they share a common purpose to improve the world around us.