Covid-19 infections are continuing to rise across the UK, with the increase likely to be driven by the latest Omicron variants BA.4 and BA.5, figures show.
The number of people in hospital with Covid is also on an upward trend in most parts of the country, suggesting the virus is becoming steadily more prevalent.
A total of 1.7 million people in private households are estimated to have had the virus last week, up 23% from 1.4 million a week earlier, according to the Office for National Statistics (ONS).
The rise of 23% is lower than the 43% jump in the previous week's figures, but it means total infections are now at levels last seen at the end of April.
They are also higher than the peak reached during the second wave of the virus in January 2021.
However, infections are still below the record 4.9 million seen at the peak of the Omicron BA.2 wave at the end of March this year.
The ONS said the latest increase was "likely caused by infections compatible with Omicron variants BA.4 and BA.5", which are now thought to be the most dominant strains in much of the UK.
---
---
The virus continues to be most prevalent in Scotland, where 250,700 people were likely to test positive for Covid-19 last week, or one in 20.
This is up week on week from 176,900, or one in 30, and is the highest estimate for Scotland since mid-April.
In England, 1.4 million people were likely to have had the virus last week, the equivalent of around one in 40.
This is up from 1.1 million, or one in 50 people, the previous week.
Wales has seen infections rise slightly to 68,500 people, or one in 45, up from 64,800, also one in 45.
In Northern Ireland, Covid-19 infections jumped to an estimated 59,900 people, or one in 30, up from 42,900, or one in 45.
Singapore eases Covid movement curbs for migrant workers
Migrant workers in Singapore no longer need special permission to leave their dormitories from today, after two years of coronavirus curbs, but campaigners have criticised a decision to maintain some "discriminatory" restrictions.
Around 300,000 migrant workers, many of them from South Asia, live in dorms in the prosperous city-state, where they are typically packed into shared rooms and sleep on bunk beds.
The vast complexes were hit by Covid-19 and locked down at the start of the pandemic, casting a rare spotlight on what rights activists said were the poor living conditions of the low-paid workers.
For most people in Singapore, strict movement curbs were only in place for a short period, but migrant workers remained largely confined to their dorms, except to go to work or run errands.
Authorities have gradually eased restrictions, allowing them to visit specially built "recreation centres", and rolled out a scheme allowing them to apply for special "exit passes" to visit specific areas.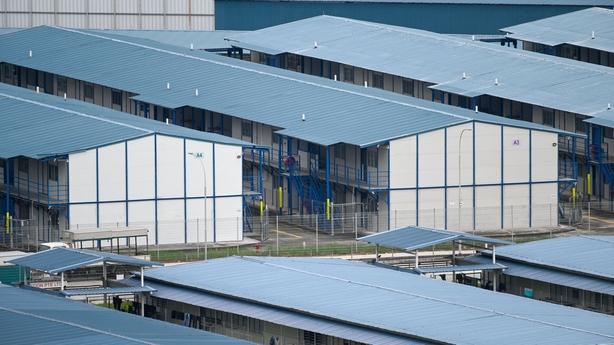 From today, the workers - employed in industries including construction and maintenance - will no longer need passes to leave their dorms.
But authorities in tightly controlled Singapore still require them to apply for permission to visit four popular locations on Sundays and public holidays, with up to 80,000 passes available per day.
The measure is to manage "potential high footfall" in those areas, a labour ministry spokesperson said.
"Even as we free up community visits, there is still a need to be vigilant as the pandemic is not over."
Desiree Leong, from the Humanitarian Organisation for Migration Economics, a local group that supports migrant workers, welcomed an end to the exit pass requirement but slammed the remaining restrictions as "discriminatory".
"For the rest of us, we don't have movement restrictions any more," she said. "It's difficult to see why those restrictions still apply to migrant workers."
Thailand relaxes mask rule to bolster pandemic-hit tourism
Meanwhile, Thailand has dropped rules requiring people to wear masks from today, the government said, as Covid-19 cases fall and the tourism-dependent kingdom seeks to lure back foreign visitors.
Face masks had been compulsory in public since mid-2021, when the country saw a wave of cases driven by the spread of the Delta variant.
But the kingdom is keen to kickstart its stuttering economy and is relaxing Covid-19 restrictions, including discarding most entry requirements from next month.
"Wearing a surgical mask or cloth mask is a voluntary practice," said Prime Minister Prayut Chan-O-Cha in a royal gazette announcement issued late yesterday.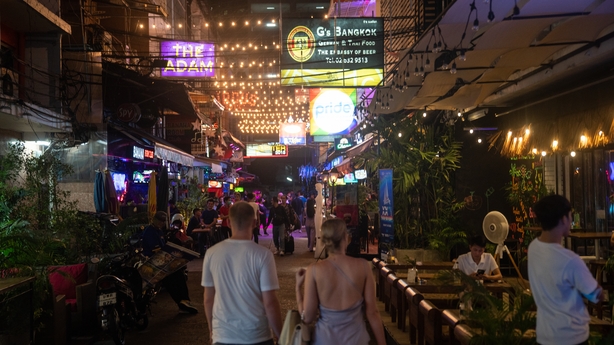 The health ministry recommends people continue to wear face masks in crowded or poorly ventilated areas, the statement added, but there was no explicit mention of public transport.
The capital Bangkok's privately owned metro service later announced, however, that it would still require travellers using its trains to wear masks.
The Thai government's move comes ahead of the end of the "Thailand Pass" system, which required visitors to register and show proof of vaccination before entering the kingdom.
From 1 July, tourists will only have to carry their vaccine certificates or take a Covid-19 test on arrival.
Macau locks down some buildings as Covid infections creep up
Authorities in Macau have locked down several residential buildings as the world's biggest gambling hub tries to contain a rising number of Covid-19 cases that have ground the city to a halt, apart from casinos which mostly remain open.
The former Portuguese colony reported 39 new infections today, bringing the total for its current outbreak to 149, with around a dozen buildings locked down and residents banned from leaving, the local government said in a statement.
More than 5,000 people are in mandatory quarantine, the government said.
Macau, a Chinese special administrative region, is testing its more than 600,000 residents for the coronavirus for a second time this week. Testing is due to finish today.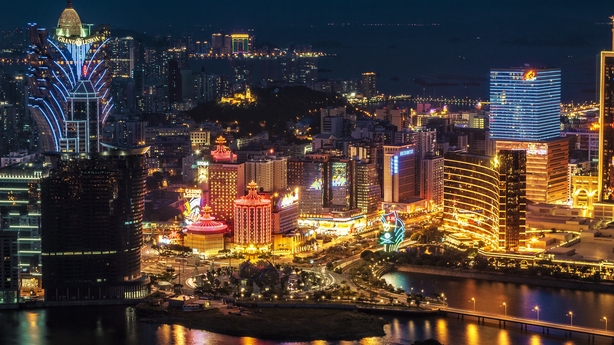 Macau shut down most of its city, including bars, cinemas, hair salons and outdoor parks yesterday. Only takeaway is allowed from dining facilities.
The stringent measures come after Macau has been largely Covid-free since an outbreak in October 2021. It has not previously had to deal with the highly transmissible Omicron variant.
Macau adheres to China's "zero Covid" policy which aims to eradicate all outbreaks, at just about any cost, running counter to a global trend of trying to co-exist with the virus.
India records 17,336 new coronavirus cases, a four-month high
India recorded 17,336 new daily infections of the coronavirus, the health ministry said today, the highest single-day rise since 20 February, according to a Reuters tally.
India's richest state of Maharashtra recorded more than 5,200 new infections on Wednesday, state authorities said, with 2,479 of those coming from the financial capital of Mumbai.
Daily infections in India have been rising for the past month, and the number announced today was a jump of more than 4,000 from yesterday's, which stood at 13,313.
The number of daily deaths from Covid-19 went up by 13, the ministry said, taking total mortalities to 524,954.