It should have been a bad week for Boris Johnson, with an explosive resignation letter from his ethics adviser. Somehow, it does not seem to be causing much of a stir.
And the past week in British politics has highlighted how different Irish and British cultures are.
Mr Johnson's ethics adviser Christopher Geidt resigned in a letter stating that the Prime Minister was planning to deliberately breach the ministerial code, which requires adherence to the law.
It transpired that Mr Johnson was planning to extend tariffs on Chinese steel even though the relevant British trade authority had said there was no justification for it - meaning it would be a breach of World Trade Organization rules and international law.
Mr Geidt said this was an "affront, that it made a "mockery" of the code and he wanted no part of it.
He admitted he had come close to resigning over partygate.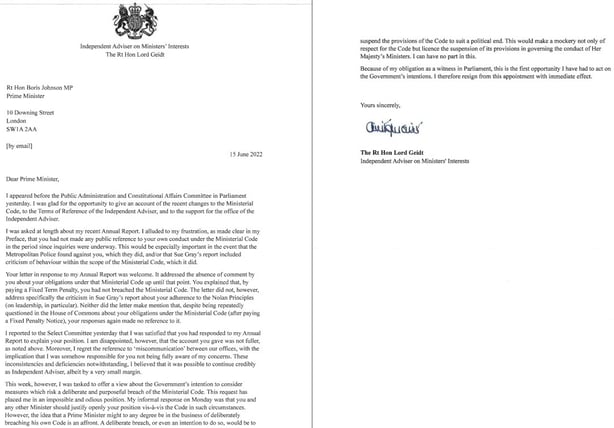 The reaction in Britain was one of puzzlement. The general consensus was that it would be understandable to resign over partygate, but over international trade rules?
One government official was quoted as saying the international trade issue was just an excuse for Geidt to leave because "obviously we don't care about that".
"We're f***ing breaking international law like it's one of our five a day" he said, according to Politico.
Indeed, the British Foreign Secretary started the week by bringing in legislation to breach the Northern Ireland Protocol, which is of course an international treaty.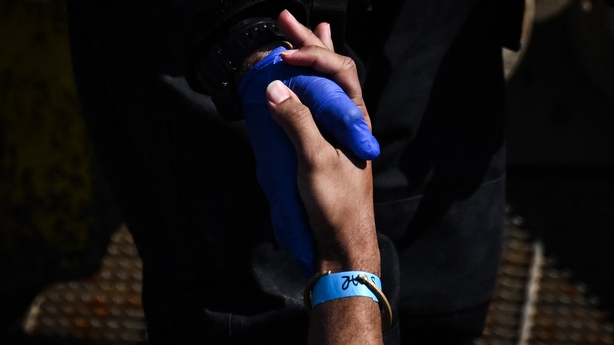 Then, on Wednesday, the British Attorney General refused to rule out withdrawing from the European Convention on Human Rights (ECHR) because of an intervention in the government's Rwanda asylum scheme.
There is no public clamour for Boris Johnson's government to give in to demands from other countries.
The UK government had already announced that it plans to reduce the scope of the convention in British law.
The ECHR is written into the Good Friday Agreement and is a basis for that treaty.
Therefore any repudiation of the ECHR would also be seen as a repudiation of the Northern Ireland agreement.
So, four international treaties dismissed in one week? That unnamed government official was not joking.
Dominic Cummings, the Prime Minister's most senior adviser when the EU Withdrawal Agreement and Northern Ireland Protocol were signed, has said those treaties were never going to be honoured.
Referring to his role as Chief of Staff in No 10 Downing Street, he said "cheating foreigners is a core part of the job".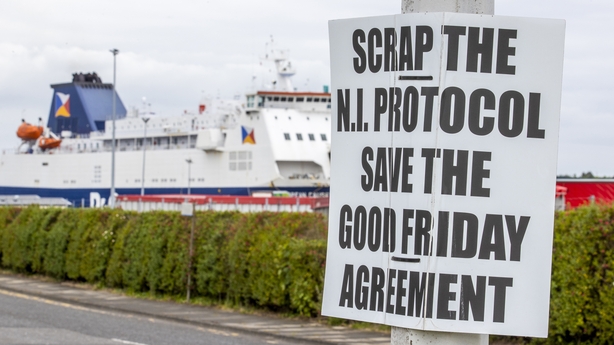 Statements like that do not provoke much reaction in Britain. It is certainly not a source of worry for the general public.
Ireland's core position during Brexit was no hard border on the island.
This position had the backing of the EU, powerful US politicians, and the Good Friday Agreement.
However, when Britain threatened a no-deal Brexit, a lot of people in Ireland started to get uneasy.
Commentators began suggesting we better give in to Britain and compromise or face worse consequences.
Britain has decided to plot its own course in the world by looking more towards emerging markets for trade agreements.
We ended up with the Northern Ireland Protocol. Or so we thought. One wonders what would have happened if the EU and US politicians had not backed us.
There is no public clamour for Boris Johnson's government to give in to demands from other countries. And Mr Johnson is not going to get into trouble by dismissing international treaties.
Neither, it seems, will it suffer adversely from the resignation of a second ethics adviser in two years.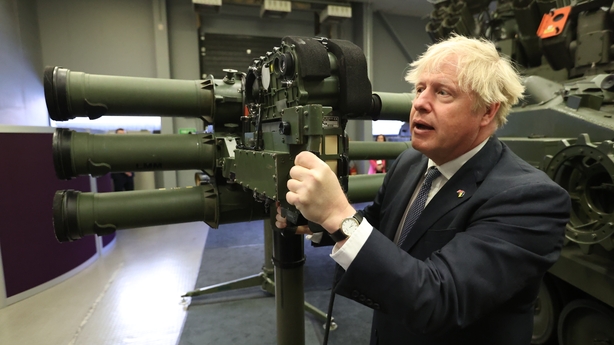 The British government was letting it be known last week that it might not actually appoint another ethics adviser.
When one remembers the outrage in Ireland at proposed positions for Katherine Zappone and Dr Tony Holohan, it seems we get a lot more concerned about some things than our neighbours do.
Mr Johnson will be celebrating his 58th birthday this weekend, and seems to have got through another potentially disastrous week.
However, one wonders how far his casual approach can go.
Britain has decided to plot its own course in the world by looking more towards emerging markets for trade agreements.
In that situation would it be such a good idea for Mr Johnson to start a trade dispute with China? Especially when he is the one breaking international trade laws?
It seems Mr Johnson is not afraid of conflict with the WTO either.
Conservative party Brexiteers said they will not take rules from unelected bureaucrats in Brussels.
So maybe it was only a matter of time before they started refusing to take rules from the unelected bureaucrats in Geneva, the headquarters of the WTO.
It is hard to imagine an Irish government going down the path of publicly challenging the WTO.
One would think that they would be right.