George Gonzaga Bento, aged 36, has been found not guilty of the murder of 16-year-old Josh Dunne at East Wall Road in Dublin last year. Here, Vivienne Traynor looks back at the case of the prosecution and defence.
One minute and 15 seconds. The time it took for a series of confrontations to end in the death of teenager Josh Dunne.
In the same 75 seconds, another 16-year-old and a third man were also stabbed.
Before 26 January last year, there had been no interactions between those involved. A chance encounter escalated rapidly into a fatal event.
Josh Dunne, aged 16, from Ballymun in Dublin, had spent the day in town with friends. At around 9pm, they made their way to a pizza place near East Wall Road. The restaurant was closed and they had to turn back. At the same time, George Gonzaga Bento, a Brazilian man working as a food delivery cyclist, was with a friend when they saw a man on a moped steal another delivery cyclist's bike from outside a shop. Mr Bento and his friend followed the man on the moped up the road and confronted him when he stopped.
Almost all of the events that followed were captured on CCTV which was described as "invaluable" to the case by the prosecution.
Mr Bento and his friend recovered the bicycle and there was a confrontation between them and the man on the moped. During the confrontation, Mr Bento produced a knife.
At the same time, Josh Dunne and his friends came upon the incident. Some of them became involved and Josh Dunne held the moped.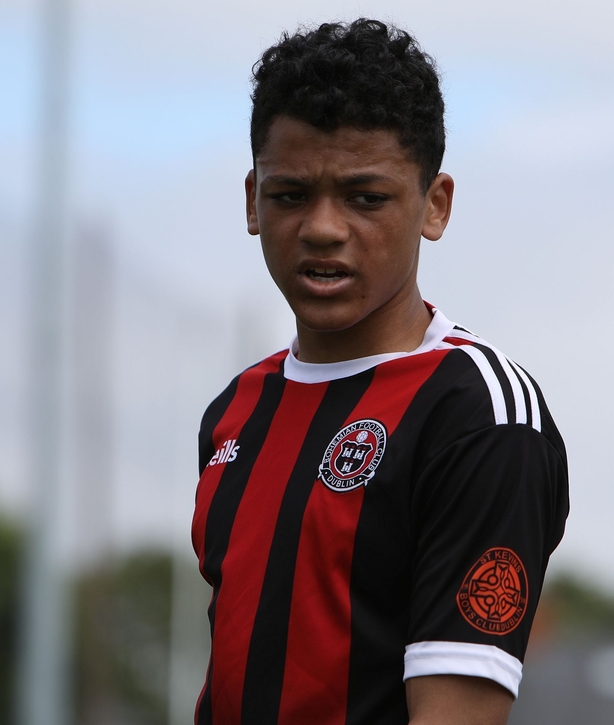 Mr Bento told his trial at the Central Criminal Court that he came to Ireland in February 2019 and worked as a food delivery cyclist during the pandemic. He said the only problem was that "some guys" would deliberately attack him by throwing stones and eggs, which had happened up to eight times. "For them it was fun, for us we were working and trying to improve life," he said.
He outlined a number of incidents where a car had been revved at him, his bike had been kicked and he had been followed. But he said in such incidents he always tried to get away and never fought. He said he would always avoid doing deliveries in Finglas and Tallaght as some groups would attack delivery cyclists.
So was he, because of those incidents, feeling a greater sense of danger on 26 January or had he, as the prosecution suggested, "had enough" and decided to do something about it?
He said on 26 January he was outside McDonald's in East Wall waiting for deliveries when he saw a man on a moped steal a bike. "It doesn't matter, it's not my bike, he is doing something wrong and I had the opportunity to stop him. I just tried to do as I consider myself a good person," he said.
The trial heard from gardaí who said communities in Dublin's north inner city "no longer felt safe" in their own areas after a spate of violent incidents between 2019 and 2021. The trial also heard that in 2020 there was a "dramatic upward trend" in the hijacking of vehicles, including bicycles and e-bikes, using the threat of violence or a weapon.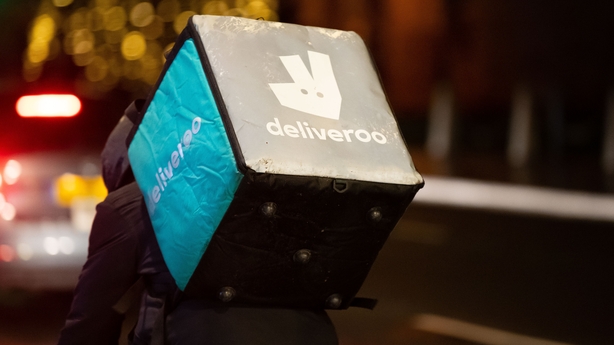 A garda superintendent told the court there was concern in the community because of these incidents and that his attention was drawn to the targeting of food delivery drivers who felt unsafe in the course of their work. He said he had a meeting with Deliveroo, Just Eat and Uber Eats and rider representatives and those from the Brazilian community. A policing plan was formed to restore public confidence in the area and he directed that high visibility policing be appointed to address the issues.
The court also heard that attacks on Deliveroo drivers are not statistically recorded but there had been incidents where vehicles had been hijacked using the threat of violence or a weapon in 2020. Bicycles and e-bikes were included in this category.
George Gonzaga Bento broke down in the witness box as he told the jury that his intention was never to hurt someone but rather to try to stop something bad happening. Mr Bento said he thought that if he and a friend approached the man on the moped, that he would be afraid, leave the bike and go away but instead an altercation ensued. He said he saw the man on the moped reach into a bag and he thought he was pulling out something like a knife. He then produced a knife himself, one he said he used for cutting fruit. A group of young men arrived on the other side of the street. Mr Bento said ten people arrived "to help the thief" but no one helped him and his friend.
"It was me and Guilherme surrounded, we didn't know where the punches or the kicks were coming from," he said, adding that he tried to show the knife to get them to go away as he didn't want conflict.
The accused said he tried to pull his friend Guilherme Quieroz away and escape but they kept coming at Mr Quieroz. "I was afraid for his life and my life as well," he said.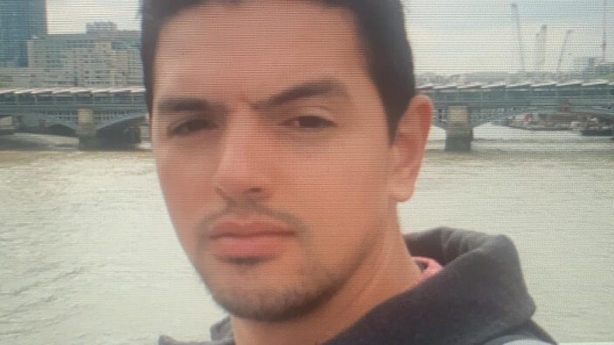 Mr Bento said that Josh Dunne and another boy "came for" him and attacked them. He said he believed the force he used was to keep him and Mr Quieroz alive. Asked if he had an intention to kill anyone that night, the defendant said it was "never in my mind". "My intention was to avoid something bad, avoid a crime," he replied.
He said what happened to Josh Dunne was very sad. "It was not my intention to do something bad and when I saw the news I was very, very sorry for his family. I have kids. I imagine how big the loss is for the parents. I have no words in English - even in Portuguese. The pressure in my chest and after that I don't sleep and everything changed," he said.
He said it was reported in the newspapers at the time that the gang of youths had "helped avoid stealing the bike". "That's not true, they helped the thief," he said.
A post-mortem examination showed Josh Dunne had sustained two stab wounds to the chest. The first was 2.3cm in length and had pierced the muscle in between the ribs and had entered the chest cavity, piercing the upper part of the lung, close to the heart. It had also penetrated the ascending aorta, the largest blood vessel in the body. The depth of the track into the body was approximately 10cm.
A second stab wound to the chest had a depth of 4cm and had pierced the skin and a layer of fat underneath. There was a wound to the back of Mr Dunne's left thumb and the back of the left hand. These were in keeping with defensive or offensive type injuries, the jury was told.
There were several abrasions on the schoolboy's body including over his nose, the left point of his chin and the bottom part of his left shin. The abrasion to the nose was in keeping with the collapse of the boy on the ground. A toxicology report detected no drugs and alcohol in Josh Dunne's system. The deeper stab wound entered the chest cavity and upper lobe of the lung and had terminated in the aorta, which was the fatal injury.
During cross-examination, Mr Bento did not dispute that he caused injuries which led to the death of Josh Dunne, three stab injuries to another young male and a stab injury to a third male.
Prosecuting Counsel Sean Guerin put it to Mr Bento that he should not have taken a knife out in confrontation with the man on the moped and in the fight with the teenagers and then repeatedly stab three males with it. "My life was at risk and I did that to preserve my life and my friend's life," he said.
Mr Bento disagreed that he had used unreasonable force on the night. He also disagreed that he had been acting the "hard man" and that he wanted to deal with the situation himself that night armed with a knife instead of involving gardaí.
Mr Guerin also put it to him that he had changed his account of what happened at the scene from it being just a fight to a life-threatening situation. Mr Bento disagreed.
Mr Guerin suggested that Mr Bento had flights booked to Brazil and if he had not been delayed by a requirement for Covid tests before flying, he would have left the country. Mr Bento denied that he knew Josh Dunne had died when the flights were booked, adding: "We were confused, afraid and it's not only me that decided to book the ticket. We talk with friends and my fiancée and we look for a safe place".
In his closing arguments to the jury, Mr Guerin said the previous incidents Mr Bento had experienced while working as a delivery cyclist were "low level". They may have led to Mr Bento feeling "a greater sense of danger" but another way of looking at it could be that he had "had enough" of being abused and decided he was going to do something about it, Mr Guerin said.
He said Mr Bento wanted to go after the man on the moped who was stealing the bike and "give him a fright". Mr Guerin said while he took no issue with him trying to get the bike back, he said the question of giving someone a fright "smacks of taking the law into one's own hands".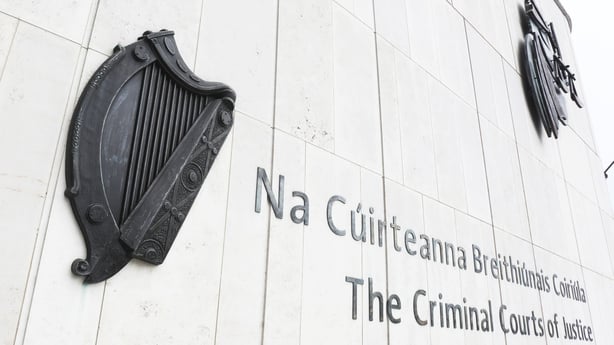 He also told the jury that the CCTV was "invaluable" as it allowed them to put together a chronology of what happened. He said this footage shows that Mr Bento gave a different account to gardaí and to the court of when he produced the knife. He said the production of the knife was a "serious escalation of the incident". The knife used was "vicious and very dangerous looking" and no one could have had it in their hand and not realised how dangerous it was, he said. He said the stabbing itself was "forceful and violent to the core of the body". He said there are gradations of force but that Mr Bento went to "the top of the scale" when he "plunged a knife into the core of three human bodies".
He said the CCTV also showed Josh Dunne holding the moped but that he was not behaving "violently or aggressively" and the group of teenagers had been behaving lawfully and unremarkably up to the point they became involved.
He said Mr Bento had continually exaggerated the danger that existed and his reaction.
Mr Guerin also accused Mr Bento of repeated and continuous efforts to conceal what he had done from gardaí and to escape the consequences of his actions.
He said the account of what happened that he gave to his partner was "self serving and obviously false". He said he had also given a false account of when he realised someone had died in the incident and the true timeline had come to light through deleted WhatsApp messages.
Defence counsel Padraig Dwyer told the jury that George Gonzaga Bento was a good, honest and hardworking man and father who had lived an unblemished life and always avoided trouble.
He said Mr Bento was a compassionate man who had said he was sorry for what happened to Josh Dunne - "it is the last thing he wanted, last thing he intended and if he could do anything to bring him back then he would."
He said the responsibility for the tragedy lay with the man on the motorbike and "other people" who he said had launched a "savage, horrific, vicious attack on two innocent people going about their work".
He said Mr Bento had made a mistake that night in trying to stop a crime. He said it was a mistake that Irish people don't make because they know that if you try and stop a crime you may become a victim yourself.
Mr Bento's one intention was to get away from the incident and to save his own life and save the life of his companion.
He said Mr Bento had acted honestly on the night and exercised his right to self defence and to the defence of another person. He said his initial interaction with the thief was calm, measured and not aggressive.
He said when the attack started, Mr Bento and his companion were getting on their bikes to leave the scene. "They had given up on doing the right thing because they saw the danger coming but they never had a chance because an unmerciful attack was launched on them."
He said the group involved wanted to administer a "punishment beating" and he said when they gave evidence they tried to "whitewash" their involvement.
He said one eyewitness said they were afraid to be seen to be calling gardaí to the scene and that the atmosphere during the incident was deadly, dangerous, ugly and unlawful and that attacks was "sustained".
The prosecution had tried to argue that Mr Bento could have used force that was proportionate but he said that is not the way real life operates.
"When you're measuring reasonable force you do what you need to do to save your life and that might involve using any means at your disposal. There is no measuring scales for reasonable force, you can't weigh it in grams or kilos, you can't measure it in centimetres, it's whatever you honestly believe in the circumstances."
He said it was inconceivable that Mr Bento would "go out there as a vigilante" and "turn his life upside down".
He said the only dishonesty in the case was from the witnesses who were engaged in the attack.
He said discrepancies in Mr Bento's account were due to the fact he hadn't slept in two days, that he was tired and it was difficult to remember everything that happened "frame by frame" in the course of the attack.
He said Mr Bento is not a murderer, a killer or a thug but he belongs to a good section of society that finds crime appalling and a small section of society that will step forward to stop a crime being committed.
He said he wasn't thinking, he was just reacting. "In a situation like that, you act on your instincts to survive."
He said the defence were not looking for a "halfway house or compromise verdict" and asked the jury to find Mr Bento not guilty on all counts.
On the final two days of the trial, Mr Justice Paul Burns outlined the law to the jury telling them a person is entitled to protect themselves from an attack once the force used is reasonable and proportionate.
For a jury to accept the defence of self defence, it must be reasonably possible that George Bento honestly believed his actions were necessary. He told the jury to consider what threat Mr Bento faced and if he honestly believed himself or his friend to be under an attack that made it necessary for him to defend himself or his friend.
The judge said if the jury found it was reasonably possible that no more force than necessary was used, he was entitled to an acquittal. But if the jury found he used excessive force but honestly believed the force was necessary, he should be found guilty of manslaughter. If the prosecution had proved beyond a reasonable doubt that he was not acting in self defence and did not honestly believe the force he used was necessary, then he should be found guilty of murder, the judge said.
The jury verdicts were delivered after just over eight hours of deliberation. They found George Gonzaga Bento not guilty on all charges.
---
Read more: Delivery cyclist found not guilty of murder of Josh Dunne