When Russian bombs started to rain down on Ukraine on 24 February, Poland was "well prepared".
The country had anticipated the Russian aggression and had planned for the likely consequences: a large influx of refugees.
At the Polish Embassy on Ailesbury Road in Dublin on Friday, the country's affable Secretary of State for Europe, Szymon Szynkowski vel Sęk, told me how his government activated its emergency plan almost immediately.
"Just two hours later, there was a decision to establish so-called reception points. Within six hours of the aggression starting, the first reception points were already established," he said.
Poland needed to be prepared. The Russian war has triggered the largest population movement in Europe since World War II.
To date, 3.5 million Ukrainians have crossed into Poland. Of that number, 2 million have opted to remain in the country.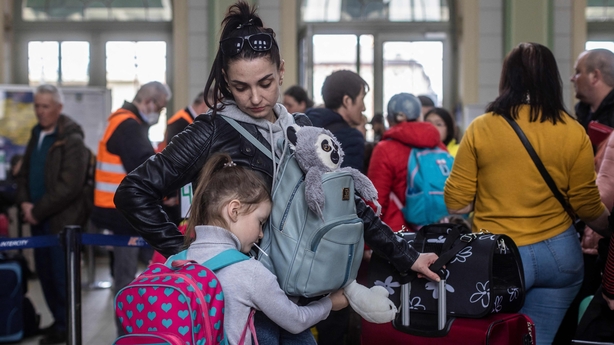 Despite the scale of the crisis, Poland has managed it with an extraordinary level of efficiency.
Within 24 hours of the Russian onslaught, all of Poland's checkpoints with Ukraine were providing immediate and tangible assistance to those fleeing the invasion.
By the second week of the conflict, I was reporting from the Polish-Ukrainian border. Refugees were usually met by volunteers pouring hot drinks, and serving up soup and sandwiches. They were given medical assistance if needed.
Next came practical help - the Ukrainians were offered accommodation or free transit to other countries and given a mobile sim card free of cost so they could make contact with relatives and friends.
Day after day, thousands of Ukranians crossed into Poland. Even as the grand total jumped from hundreds of thousands to millions, the Polish response held-up.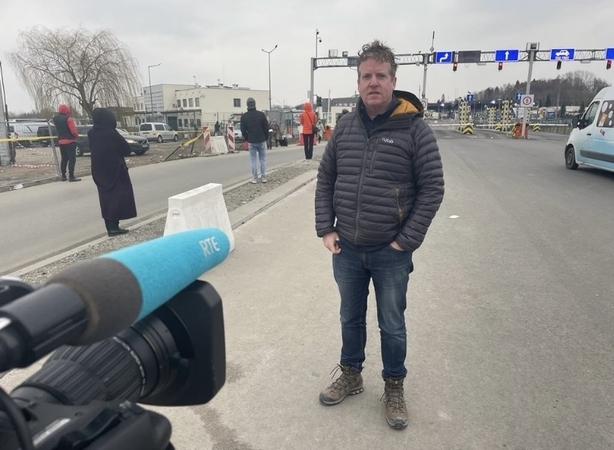 A key objective, the Minister explained, was to avoid establishing refugee camps.
"We encouraged families to host the refugees. We passed a bill in the parliament, in the following days, that every family that hosts a refugee is supported by a special financial package of €10 per day per refugee. This helped us avoid building special refugee camps. We used schools, and hotels of course, but for a maximum of a couple of nights only."
Many Ukrainians were already living in Poland, having fled their country in 2014 when Russia annexed Crimea.
While they were among the first to offer accommodation to their Ukrainian compatriots, the Polish people responded in very significant numbers too.
Minister Szynkowski vel Sęk explained it this way: "We know that we have a special responsibility as a neighbouring country. It's not only an obligation from a moral perspective - this is important - but it's also in our interest to remove the direct threat from Russia. But I also think it should be a common interest of all of Europe."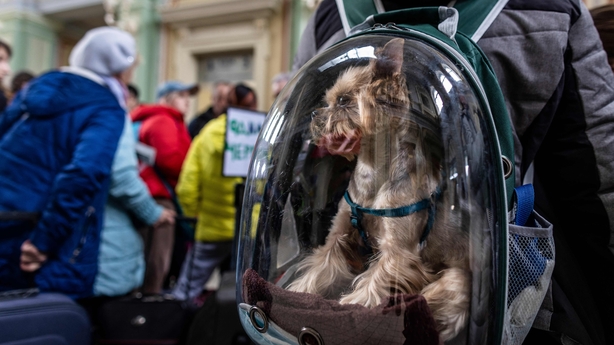 The national effort to host Ukrainians fleeing Russia's war, as well as integrate them into the school and healthcare systems, comes with a hefty price tag.
The Minister said: "We estimate in the first three months, we spent €4bn on the crisis. We calculate that we will spend, until the end of the year, up to €20bn."
There is a feeling in Warsaw, however, that the European Union has been slow to come to Poland's assistance.
Minister vel Sęk said his government was disappointed with that because there had been "many declarations of support from the European institutions" in the aftermath of the outbreak of war
He said: "Yesterday I heard there was going to be authorisation for €300m for Poland. But, you know, if we have spent at least €4bn, then €300m is not so much. We are waiting for more support."
That said, Poland is arguing that all countries affected by this crisis should be given financial backing - particularly Moldova.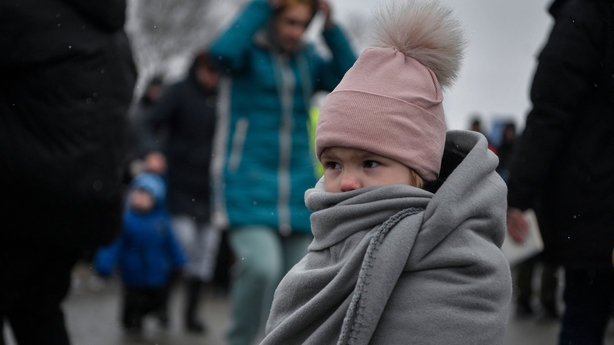 "This is a special case. This is a country with 3m people and they have received 400,000 refugees. I think it's much more challenging for them, than for us. They should also receive some support from the European Union. I think we need to think how we can respond better, and smarter, in this crisis."
When I was on assignment in south eastern Poland in early March, I was repeatedly told by locals that the EU had refused to face up to the reality of Russia's intentions in Ukraine.
They'd always believed that Russia would not be satisfied with taking part of the Donbas region of Ukraine, and would inevitably seek to take more territory by force.
So, I asked the Minister for his analysis on what direction Russia's war would take.
He replied: "Our analysis is that if we don't stop Russia now, the next step will be to cut-off Ukraine from the Black Sea, into [Russian occupied] Transnistria and into Moldova. Then even other directions - maybe into the Baltic states, maybe even Poland. That is why we have a feeling in our country of a real direct threat - and this is what mobilises the citizens of Poland, our local authorities, and the government to help and support Ukraine."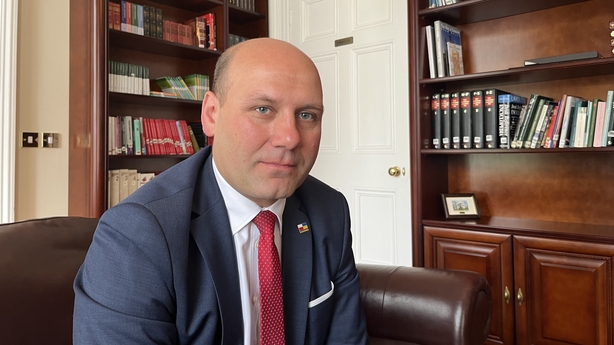 The Minister's mandate is to engage in shuttle diplomacy with a view to firming-up the EU's response to Russia.
Over the past two months, Minister Szynkowski vel Sęk has visited 11 countries.
He said: "What I wanted to underline, during my visit to Ireland, that I feel the spirit of responsibility and that's what I'm greatly thankful for. Although Ireland is, of course, a neutral country, which I accept and understand, but it's not neutral politically when we see the atrocities in Ukraine. Ireland is not neutral on that and I really appreciate this."
However, the European Union isn't united when it comes to imposing sanctions on Russia. Efforts to introduce an embargo on Russian oil has been blocked by Hungary.
It has created a fissure between Poland and Hungary, when the two countries had been previously acting in concert via the informal Visegrad Group.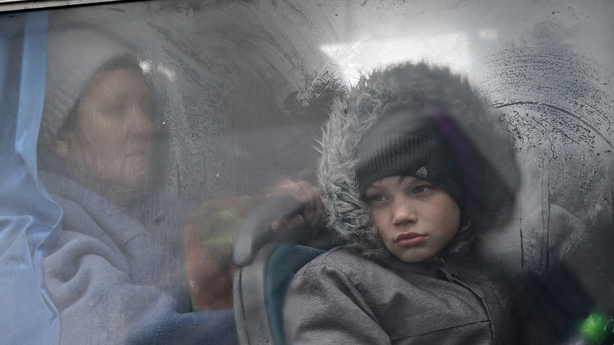 Minister Szynkowski vel Sęk said Poland was engaging "very intensely" with Hungary on the issue.
He travelled Budapest last week and the Hungarian President Katalin Novak made a reciprocal visit to Warsaw this week.
It's clear, however, that Poland is applying massive pressure on Hungary to change course.
The Minister put it this way: "We have to count on each other in the EU. We have to show the unity. We cannot afford to have different positions on such an important issue."
Another diplomatic wrinkle which needs to be ironed out, according to Poland, is the Turkish opposition to Sweden and Finland joining NATO. Ankara has said this is due to both countries accommodating Kurdish separatists.
The Minister was "a little surprised" at the Turkish position but indicates it's a problem which is likely to be solved.
"I'm sure they understand the important context created by Russian aggression on Ukraine. It's in our common interest that NATO should be enlarged with Sweden and Finland joining. Maybe we need a little more time to convince our Turkish partners with this argument."
If there is something Poland would like to see forthcoming from Ireland, it's on the issue of Ukraine being fast-tracked on EU membership.
Minister Szynkowski vel Sęk said: "I've asked Ireland to be maybe a little bit more vocal on this issue. I know that Ireland has supported this direction, but we need also visibility of this support in many countries."