The pupils of a national school in Co Wexford are singing in support of their newly arrived Ukrainian classmates.
The children of Kilrane National School in Rosslare have spent the last week learning to sing 'Stefania', Ukraine's Eurovision-winning song.
The school has 30 Ukrainian children in attendance with a further two new Ukrainian students starting at the school today.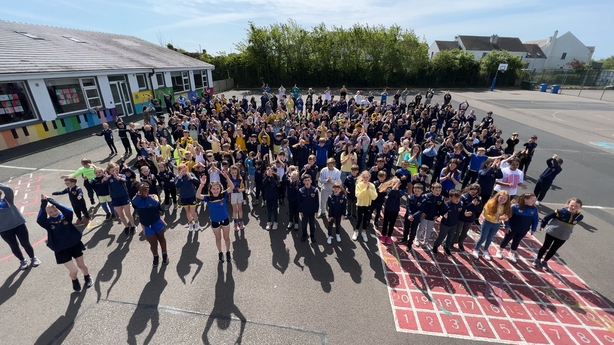 The performance was co-ordinated by Lucia Chisholm, the teacher who has special responsibility for Ukrainian students at the school.
She explained: "When we heard that our Ukrainian children would be coming fully of delight having heard that they won the Eurovision Song Contest, we were over the moon. So our principal decided the whole school should learn how to sing the song to give them a sense of community here.
"It was very difficult for the Irish students to learn the Ukrainians words. And it was written out phonetically. I was saying - well if we stick with the Ukrainian, it will give the children a sense of how difficult it is and the challenges that are there learning a language. And yet, we expect children to come here and learn English straight away."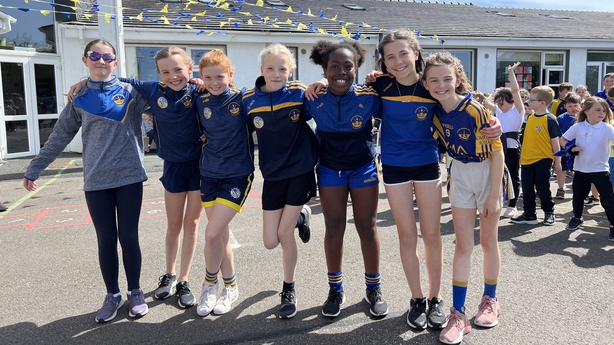 Kilrane National School is a member of the Schools of Sanctuary Ireland network. A School of Sanctuary is a school that works on providing a sense of safety for those whose lives may be in danger in their own country.
Principal Eoin Ó Donnagáin explained that making the effort to learn and sing 'Stefania' gives the Ukrainians students a 'sense of belonging'.
He said: "For the Ukrainian children, in particular, it's a sense that we know where they're from. We know their difficulties. And we can related to those difficulties through song. That gave them a sense of belonging here. Even though, we know, their hearts are naturally in Ukraine but a sense of belonging here in Kilrane National School".