Former solicitor Michael Lynn has said he gave bankers who were involved in lending money to him direct payments and promised them apartments at a reduced price.
Mr Lynn told his trial at the Circuit Criminal Court in Dublin that his companies also flew bankers out to Portugal and Hungary, paying for their flights and accommodation.
He was giving evidence in his defence for a fourth day. He has pleaded not guilty to 21 charges of theft.
It is alleged he stole almost €30m from seven financial institutions in 2006 and 2007 by taking out multiple mortgages on the same properties.
We need your consent to load this rte-player contentWe use rte-player to manage extra content that can set cookies on your device and collect data about your activity. Please review their details and accept them to load the content.Manage Preferences
Brazil prison 'run by prisoners with guns'
Mr Lynn also described conditions in prison in Brazil after his arrest there in 2013. He told the court the prison was run by prisoners with guns and swords, and he saw people being killed.
He added that the prison was beside a huge dump, there were rats bigger than cats, and he had pneumonia 11 times.
Mr Lynn told the court that in business, you got "nothing for nothing". Bankers expected benefits in kind - that was the way it was at the time, he said.
"They saw you making money and they wanted to make some money too."
He said his company flew bankers to the Algarve in Portugal and to Budapest in Hungary. He described how the former head of Irish Nationwide Building Society, Michael Fingleton, came out to Portugal for a week in 2006 to look at a development.
Mr Lynn's companies would have paid for hotels and flights, he said, and ensured they got tours of the cities.
A number of bankers would have received direct payments and they were also interested in acquiring apartments, he said.
Mr Lynn said they were promised apartments - not at full value - but never got them because they were not built.
He agreed with Judge Martin Nolan who clarified that he was saying that individual bankers received monies directly from him.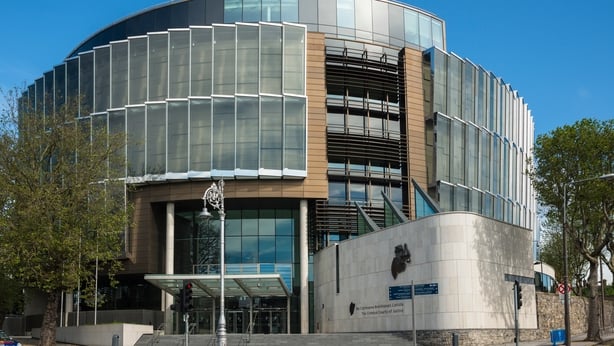 Mr Lynn said it was a "quid pro quo". He said he knew it seemed odd in 2022, but during the Celtic Tiger, people were vying for position with the banks.
He was in his 30s, and wanted to get on and so did the bankers. "When you look back you wonder who was riding on the coat tails of whom," he said.
Earlier, he described his life after his solicitor's practice was shut down by the Law Society and his accounts were frozen in October 2007.
He said he was advised by financial experts that he was facing bankruptcy for 12 years in Ireland. He went to London where he hoped he could go bankrupt for a shorter period and tried to consult a solicitor, but he said the firm did not want to meet him.
He went to Portugal in February 2008, and continued living there with his wife, Brid, until June 2011. Eventually, he ended up in Brazil where he said he had some business connections.
Irish State fought bail application
Mr Lynn told the court he was arrested in August 2013, because the Irish State sought his extradition. He was denied bail because the State fought his bail application, he said, and he remained in prison for more than four years.
He said his wife Bríd was seven months' pregnant with their second child when he was arrested. They went on to have two more children conceived during conjugal visits while he was in jail.
He said Brazilian prisons were very difficult for everyone and conjugal visits existed to maintain peace in what was essentially a war zone.
Mr Lynn said he had asthma and always had difficulties with his lungs and in 2014 he started to get sick. The prison was beside a dump and there were rats so big, that cats ran away from them.
He had pneumonia 11 times and was eventually brought to a leprosy hospital. At that stage, he knew he would have to "grin and bear it" he said and had to have constant treatment with antibiotics.
He continued to have chest infections back in Ireland and had been affected badly by two Covid infections he said.
Asked by his counsel, Paul Comiskey O'Keeffe, how his psychological health had been affected as a result of his experience, he said it was "difficult".
Mr Lynn said there were 1,800 prisoners in the jail, and ten security guards. The prison was run by prisoners - they were given guns and some had swords "like something from Game of Thrones".
These men were in charge and would report to the director. There were breakdowns in control and rebellions, he said. He said he saw people being killed, including the decapitation of a young man, whose only sin, in the eyes of his killers, was that he was gay.
Mr Comiskey O'Keeffe put it to Mr Lynn that he remained in prison for so long because he had chosen to resist extradition.
Mr Lynn said he had found himself in a cycle and had hoped things would resolve more quickly. Initially, he said he had hoped to get bail and get time to look at his legal options.
He said there was then an issue about the translation of a document sent by the DPP from Ireland, which needed to be translated into Portuguese. He said he got caught up in a bureaucratic mess.
Returning to Ireland
Mr Lynn agreed to return home in November 2017, but he said it took a further four months before that happened.
He claimed he had offered to surrender several times before that, if the document had been translated.
Mr Lynn also told the court only one of the banks had provided a witness to the court who actually dealt with his lending. He described preparing statements of his affairs for his banks and for the Revenue Commissioners.
He said a number of people were involved in preparing these statements - "it was not some secretive, furtive backroom occupation of mine".
In response to a suggestion that he was operating a ponzi scheme, he said his annual wage bill for his employees in Ireland and abroad was almost €4m.
He said if you were operating a ponzi scheme "you'd want to be an awful eejit" to be paying out those wages.
Mr Lynn will continue his evidence tomorrow after which it is expected he will be cross-examined by prosecution lawyers.