While most eyes were on the Northern Ireland Assembly election on Friday, hundreds of families and advocates for children with additional needs gathered to protest in Dublin, Cork and Wexford.
Considering that most of the parents in attendance are the primary carers of their children, they can't be ignored. Most of them juggled their day and the routines of their children to attend.
What was evident was that parents of children with disabilities and additional needs are traumatised as the country emerges from the pandemic.
In a society that increasingly lauds "progression", services for these children have regressed further and parents are on their knees requesting help.
Waiting lists for assessments are getting longer, speech and language therapists are not available, special schools don't have capacity, debts are growing for families that need vital equipment and carer hours are like gold dust.
This is just a handful of problems. The list is endless.
Tears shed by parents
On Friday, anger, hurt, pain, frustration were vocalised by parents who say their children and their families have been left behind.
Tears were shed as mothers and fathers spoke about how the HSE, the Government, indeed "the system" had let them down.
It was heartbreaking to witness.
The organiser of the protests Rachel Martin has children with disabilities. Her eight-year-old has been without services for two and a half years.
Ms Martin believed she could not be alone and established Families Unite for Services and Support (FUSS) eight weeks ago. Other parents immediately got behind her.
A recent High Court Ruling pushed many to the brink.
It deemed the Standard Operating Practice applied to Assessment of Need by the HSE beginning January 2020 as non-compliant with The Disability Act 2005.
Ms Justice Phelan stated the consequence of the failure to properly define the statutory parameters of the extensive, gold standard, assessment required under the 2005 Act undermined the ability of the respondent to plan for service provision.
This has left 10,000 children awaiting assessments according to FUSS.
Among those who attended the Dublin protest was a mother who has two boys with autism who have no services, apart from a six-week lego club group for the eldest.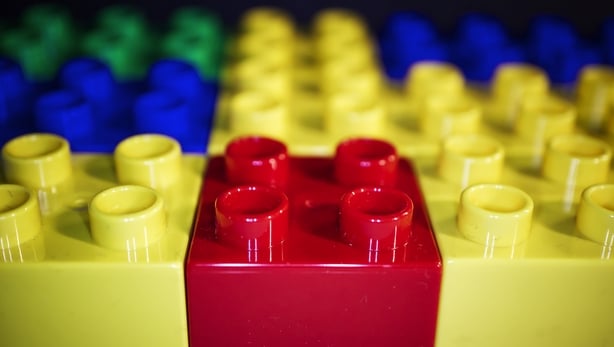 The youngest child who is four, will not be seen by the Children's Disability Network Team until 2024.
Another mother who sought a diagnosis for her toddler was told she would be waiting years for an assessment, so she attended a psychologist privately.
It resulted in her two-year-old girl being put on antipsychotic medication which resulted in the child having multiple daily seizures.
While she was relaying the story, the mother broke down. Those around her leaned in to offer support.
Another spoke of the problem of getting a school place for her 12-year-old son who has Down Syndrome.
Despite applications to enroll him into two Dublin schools that cater for children with disabilities she was told they were oversubscribed.
Where are the school places she questioned?
A 'parallel universe'
Politicians who arrived at the Dáil to hear the protesters were opposition party members of the Oireachtas in the main.
They included the newly elected Independent Senator and campaigner Tom Clonan who was asked to speak.
He said that after his son was struck with a disease at 18 months, his family entered a "parallel universe", where children in this country "are treated with contempt".
He described how as a parent he lies awake at night wondering what will happen to his child when he dies.
"I want a Republic where no politician, no civil servant, no administrator in the HSE will dare to show our contempt to our children and their needs", he said.
Tom Clonan is not alone in lying awake troubled by the future for his son.
A lifetime of fighting for support has worn them down.
And yet, through the greatest adversity, it has shown so much strength.
The disability sector managed Covid-19 better than many other European countries.
Ireland had fewer deaths or illnesses in the disability sector because voluntary bodies and parents took matters into their own hands.
What thanks have the parents, or their advocates got for controlling the virus amongst vulnerable people and not putting further pressure on the hospital system at the height of the pandemic?
The answer is waiting lists and a lack of services.
As the dominance of Covid-19 recedes, no one can deny the impact the pandemic has had on the mental health and well-being of wider society.
However, consideration primarily needs to go to those who went into the pandemic exhausted because their needs and the needs of their loved ones were not being met.
Disabled people, people with intellectual disabilities, those with assisted needs and their families deserve to be prioritised by the HSE, by Government and through policy.
A progressive society is one that will support that priority.