As schools prepare to reopen after the Easter break, a Co Waterford teacher has sounded a clarion call for more people to join a network that aims to "revolutionise" climate change education in the classroom.
Patrick Kirwan, a teacher at Ardscoil Na Mara in Tramore, set up the Irish Schools Sustainability Network (ISSN) last year to bring schools together to tackle what he sees as a "culture of apathy and acceptance" with regards to climate change.
He said: "We are deeply within a climate and nature emergency, but the problem is the public are unaware of the magnitude and scale of it and the urgency at which we need to take action. Our students and teachers are part of that public.
"When you do talk about it, people have an allergic reaction. In fact, if you have someone pestering you for your time, start talking about climate and it will clear the room very quickly!
"I started the Irish Schools Sustainability Network to bring teachers and students together as equals, as a community, to prioritise sustainability in the Irish education system. To put climate and nature education front and centre.
"We are all responsible whether you're a teacher or a student or a parent or an aunt or an uncle or grandparent. We are responsible for creating a culture of apathy and acceptance. And now we really need to work together right now to create a culture of agency and empowerment."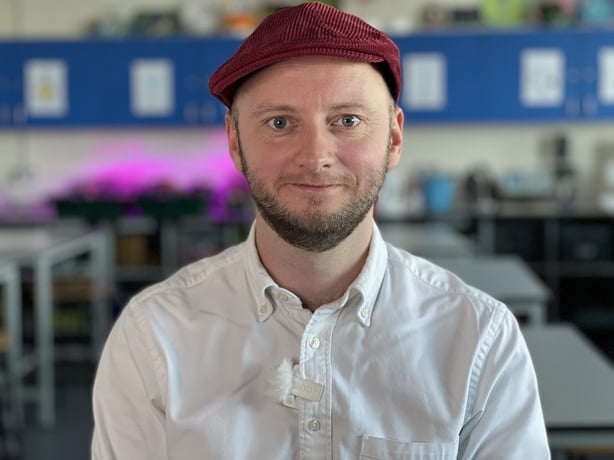 The ISSN meets once a month via Zoom, with 25 schools across Ireland participating in the network.
Mr Kirwan said: "What's really lovely is that we have got teachers and students in the network from all around Ireland. From Donegal, from Dublin, from Wexford and we see the inspirational work that is happening in some schools."
Students of Ardscoil na Mara in Co Waterford are part of the ISSN and have been inspired to find solutions to the climate crisis.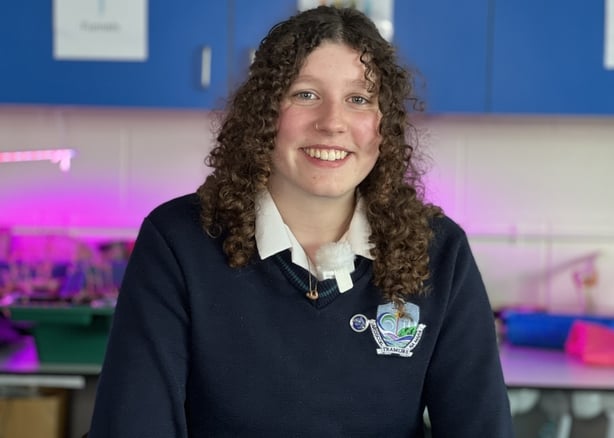 Tess Hartley, 16, set up the 'Climate Cafe' with her friend Meghan.
She said: "We meet up once a week after school. It's all about having a discussion, talking about things we might have learnt about climate that week because we are learning new stuff every week.
"With the ISSN, it has been lovely to go to people and give them updates about things that are interesting to me. And to get updates from other schools around the country. And to know you're not the only one who likes to talk about the climate."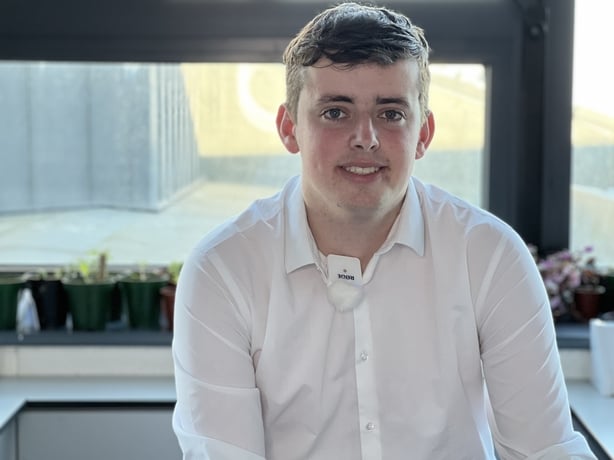 The students also ran a successful 'Plant a Planet' initiative resulting in 600 trees being planted in the gardens and homes of the school's students and teachers.
Matthew Murray, 19, said: "It felt good giving the people the trees and seeing them go home and plant them. It's nice giving people that opportunity because I feel like sometimes people don't know how to take action. So it was cool giving them the opportunity."
Niamh Purcell, 15, feels learning more about the climate crisis has reduced her anxiety.
She said: "I think it's actually worse when you have enough knowledge of it to know that it's really, really bad but that you don't know the solutions. And then you feel very overwhelmed - 'Oh my God, there's nothing we can do'. But there are so many things that we can do. And when you find that passion for the things that you want to change, like stopping fast fashion. When you find that passion and you find the solutions to them then the empowerment comes into it."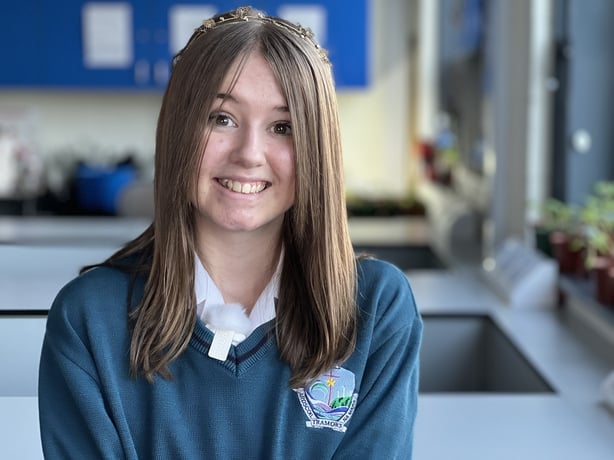 Last month, Minister for Education Norma Foley announced a planned reform of senior cycle education, one of the aims of which is to "empower students to meet the challenges of the 21st century".
Climate Action and Sustainable Development will be a new subject on the curriculum and ready for fifth-year students in certain secondary schools starting in 2024.
For Patrick Kirwan and his students at Ardscoil na Mara, now is the time to act on the climate crisis.
Mr Kirwan said: "What we would like to do is to invite other teachers and students from around Ireland to join us. To be that champion in your school. Change the culture in your school. And by working together, we might be able to change the education system. And really reshape it, revolutionise it, to connect our students and staff with the crisis we are in now but show them what they can do to make change so that we can secure a liveable future for everybody."
In our 'Climate Heroes' series of reports, we shine a light on the people who are stepping up to protect the environment and tackle climate change. While these people come from all walks of life, they share a common purpose to improve the world around us.