A Co Monaghan man has become the first patient in Ireland to receive a combined heart and liver transplant.
The 30-year-old underwent the highly complex surgery late last year and is now urging families to discuss organ donation.
Up until 2019, life was going along as planned for Martin Malinowski.
"I had a happy life," he said. "I was a healthy person."
A viral infection then floored him.
It had started out as a dry cough and loss of appetite, he went to the doctor, three days later he was in hospital.
The infection had caused liver and heart failure, and he was told both organs would need to be replaced.
"When I heard the doctors were thinking about transplanting both organs, I was in shock. I needed a good few days to process that," he said.
Indeed, it was a lot to process. The surgery was rare and very complex. In fact, it had never been carried out in Ireland before.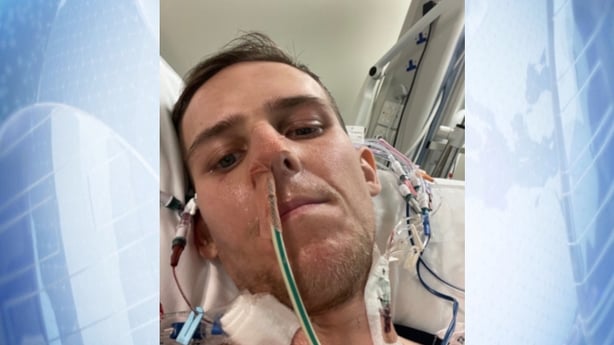 'A ground-breaking event'
"It's a ground-breaking event," said Dr Emer Joyce, Transplant Cardiologist at the Mater Hospital in Dublin.
"Only approximately 200 combined heart and liver transplants have been done in the US and five in the last 10 years across the UK. So, this is the first time for Ireland to carry out this groundbreaking surgery," she said.
Dr Joyce explained: "Initial assessments showed that Martin had two independently serious conditions that were also impacting on one another, causing his condition to progress more rapidly".
We need your consent to load this rte-player contentWe use rte-player to manage extra content that can set cookies on your device and collect data about your activity. Please review their details and accept them to load the content.Manage Preferences
The lifesaving operation was a collaboration between St Vincent's and the Mater hospitals in Dublin.
It took a great deal of planning, involving many people and at one point during the surgery up to 40 staff were in the operating theatre.
"In the lead up to developing the protocol, well over 100 people were involved," said Dr Zita Galvin, Transplant Hepatologist at Saint Vincent's University Hospital (SVUH).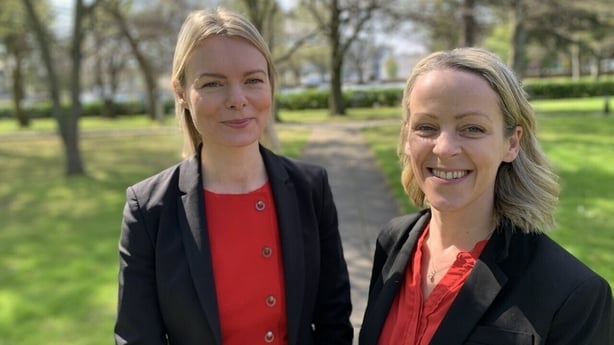 "This was a huge example of how much teamwork and collaboration are needed and how important it was to have that across the hospitals," she added.
Martin was at home in Castleblayney when he received the call. His transplant took place at the Mater Hospital late last year.
The surgery began with the heart transplant, followed by transplanting the liver. Both organs came from the same donor.
The operation was deemed a success and Martin feels the benefits.
"It's a day and night difference. I have a lot of energy now and I feel like I want to do different things. Now, I'm happy and I'm ready to move on with life," he said.
"I am truly grateful to my transplant and medical teams at the Mater and SVUH. But especially, I want to thank my donor for giving me a second chance.
"Without them, I would not be here today, plain and simple," he said.