As the Russian invasion of Ukraine enters its eighth week, the EU is under pressure to increase sanctions on Russian energy over warnings EU consumption is subsidising Vladimir Putin's war.
The EU's top diplomat, Josep Borrell, said the bloc has spent more money on buying energy from Russia than helping Ukraine defend itself.
"We've given Ukraine nearly €1 billion. That might seem like a lot but €1 billion is what we're paying Putin every day for the energy he provides us with," said Mr Borrell.
Leading Ukrainian scientist Dr Svitlana Krakovska, who is a member of the Intergovernmental Panel on Climate Change (IPCC), said the money being invested in fossil fuels is being used against Ukraine, and is enabling the war.
While Putin's former chief economic adviser, Dr Andrei Illarionov told the BBC that a full embargo on Russian oil could stop Putin's war: "It's one of the very effective instruments still in the possession of the Western countries."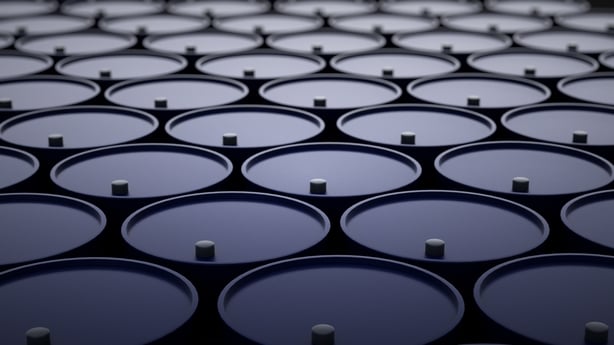 The EU has responded to the Russian invasion with more speed and unity than has been seen in decades. Some member states are urging the bloc not to lose that momentum and instead use it to speed up investment in renewables.
EU urged to end reliance on Russian coal, gas and oil
Eleven member states, led by Denmark, warn the world faces a new geopolitical reality and that decisive action needs to be taken in response to Russia's aggression.
In a statement, it said: "We must maintain the same unity and determination in order to become independent of Russian fossil fuels as soon as possible through accelerating the green transition towards climate neutrality in the EU by 2050 at the latest."
The opportunity comes at a time when the latest report from the UN's Intergovernmental Panel on Climate Change made clear that "it's now or never" to avoid climate catastrophe.
Upon the IPCC report's release, EU climate policy chief Frans Timmermans urged European policymakers to redouble efforts to end reliance on Russian coal, gas and oil.
"The war in Ukraine has only increased our sense of urgency because now nobody can find an excuse, in my view, to not speed up the end of the overuse of fossil fuels," Timmermans told the European Parliament. "We cannot continue to import massive amounts of fossil fuels."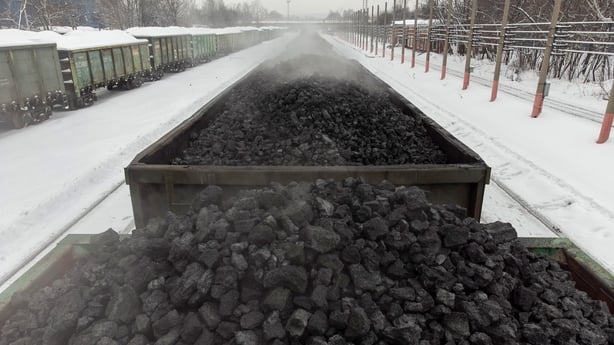 In a fifth round of sanctions, the EU banned imports of Russian coal. This week, horrified by the devastation wreaked by Russian troops in Ukraine, EU foreign ministers launched discussions on a sixth round of sanctions, but a consensus is proving increasingly difficult.
Following discussions Josep Borrell said: "Nothing is off the table, including sanctions on oil and gas. But today, no decision was taken."
The response is different for different countries depending on access to energy alternatives, development plans for green transition, national policies, along with other factors. Some are further along the line to switch to clean energy than others.
Dr James Carton, Assistant Professor in Sustainable Energy in Dublin City University, believes what the crisis in Ukraine has done across the world, is finally "put the nail in the coffin of coal".
"I think even in Ireland here we have Money Point, and Kilroot in the north of Ireland, heavily reliant on coal and Russian coal at that. I think in the short term, they're looking at alternative sources of coal, but in the long term, they will be shut down within the next two to three years, one hopes. That will severely benefit our emissions," said Dr Carton.
He also said there is a lot of strategic things happening with this war in relation to power and energy.
"Ukraine actually interconnected with Europe for the first-time electricity wise. And Nord Stream two, which was a gas pipeline directly coming from Russia to Germany has been stopped, whether it's going to be brought back to life in a couple of years' time, I'm not sure. Ultimately, the minute Russian forces invaded Ukraine, the global future of energy changed irreversibly.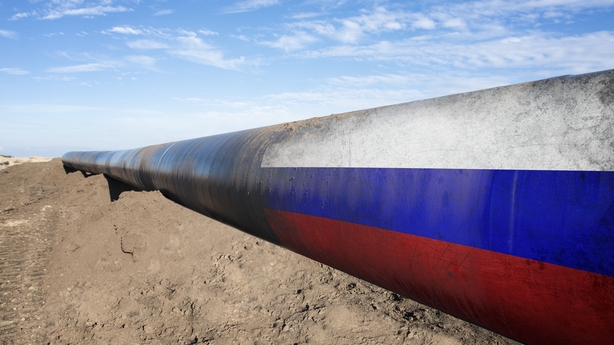 "We need to take the opportunity here to reduce emissions. We need to look at other things that are in fossil fuels and take these bad things that are happening across the world as messages to say we need to do something good here. And decarbonising our societies is a good thing for peace and security," said Dr Carton.
Some of the difficulty on reaching fast consensus on more energy sanctions is down to some EU countries being less reliant on Russian energy imports than others and having better energy security.
Dr Carton said: "I think the real question is what's going to happen in the next few months, or next year or two, on really important key countries such as Germany, what's going to happen with OPEC, and what are they going to do with oil over the next short term."
Germany, Europe's largest economy which relies on Russian gas for much of its energy needs, warned that while it supported ending Russian energy imports as soon as possible it could not do it overnight.
Before Russia began its war in Ukraine, a third of Germany's oil imports, 45% of its coal purchases and 55% of gas imports came from Russia.
The country has set about weaning itself off Russia energy imports, accelerating investments in renewables and building liquefied natural gas (LNG) gas terminals to diversify its supplies.
Late last year the Green Party was elected as part of a coalition government, promising a lot of ambitious targets when it came to the climate and efforts to turbo charge the energy transition.
But a vulnerability in Germany's 'Energiewende' plans, or energy transition, has been exposed. Berlin's aim was to phase out coal and nuclear power by using Russian gas as a bridge fuel. This strategy is being challenged by sanctions related concerns.
According to climate state secretary Patrick Graichen, "the bridge has collapsed" as a result of the war in Eastern Europe, which "has broken the narrative of natural gas as a bridging technology".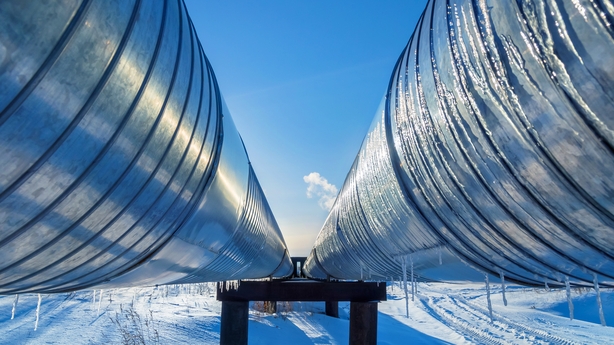 Germany says it will support sanctions but is slower to commit to them than some other EU members. The Vice Chancellor, Green Party's Robert Habeck, has warned of mass unemployment and poverty if there was an immediate boycott of Russian energy.
However, it is likely a quick EU decision could be combined with a longer transition phase, which might be more practical for Germany.
According to Trevelyan Wing, Centre Researcher and PhD candidate at the University of Cambridge's Centre for Environment, Energy and Natural Resource Governance (CEENRG), there are a lot of moving pieces that offer opportunities for expediting the low carbon energy transition. The path forward, however, is contested.
He pointed out that there are some who look at this moment of crisis and want to double down on the traditional idea of energy security, using fossil fuel supplies sourced from other countries. Meanwhile, clean energy advocates argue that the low carbon transition should not be allowed to be set back by the Ukraine crisis.
"There are many people who see this as an opportunity to really advance the clean energy transition, to significantly ramp up renewables and the pace of their deployment across the country," said Mr Wing.
Germany is a particularly interesting example here. As Mr Wing explained, its energy transition is a multi-decade long phenomenon that has been promoted to a significant extent through direct citizen involvement, with early grassroots momentum emerging way back in the 1970s.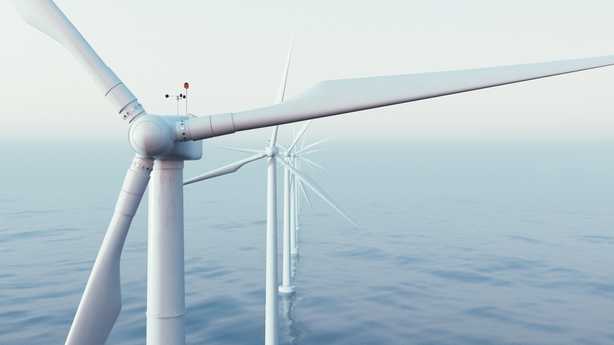 He believes the country's energy transition has been able to withstand changes of government over the decades in large part because of this. With bottom-up efforts comprising a critical motor of its development and implementation, Germany's path to decarbonisation through renewables has not been as reliant on top-down policy frameworks as has been the case elsewhere.
"The German energy transition is very much a meeting of long-term, bottom-up grassroots efforts and top-down government policies", said Mr Wing, and providing further opportunities for that kind of partnership will be vital for expediting progress on the climate front.
Now, with the prospect of further energy shortages resulting from more sanctions targeting Russia, Germany and other EU countries have a unique opportunity to double down on renewables.
"It will be interesting to observe whether more scope is provided for these grassroots initiatives to flourish", Mr Wing noted. "In Germany, one reason why the government in the 2010s tried to shift to a more top-down policy framework was because they wanted to control the huge explosion of renewables that was really being pushed from the grassroots". Rethinking that approach could be one answer, he suggested.
"Other things will be needed as well. It's really important here to say that major investments in energy efficiency, in storage solutions, and in green hydrogen will also be part of a clean energy approach to answering the Ukraine crisis," said Mr Wing.
As the horrors of the war continue to unfold and evidence of war crimes emerge, efforts to transition away from Russian oil and gas could sharpen EU nations' focus on climate commitments.
"It is heart-breaking for me, as a Ukrainian climate activist, to be living through a war which has fossil fuel money at its core," said Olha Boiko, an activist from the Climate Action Network, based in Ukraine.
"The money, that we begged not to invest in dirty energy, is now flying over our heads in the form of bombs."