A Co Laois mother-of-three has filled her home with supplies such as buggies, car seats and schoolbags for Ukrainian families to help them get settled in Ireland.
Lynn Ryder, who lives in Mountmellick, felt "compelled to do something to help" at the beginning of the war in Ukraine.
"I thought if I was on my own with my six, four and two-year-olds, what would I need? And the answer was everything," she explained.
Ms Ryder started a GoFundMe campaign and has been using the money to buy supplies on various reselling sites, as well as some new items depending on what it is the Ukrainian mums she is in contact with need.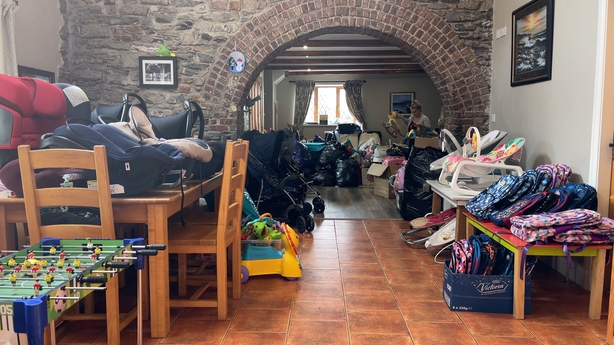 "As a mom, I know how to make money stretch. I've been buying strollers for €20, other items for €15, I haggle," she said.
"Even things that didn't look amazing, moms can get stains out - I'm the stain queen - so after scrubbing and disinfecting, they look practically brand new and I wouldn't give them to anyone unless they looked new. Unless I'd put it on my own children, I'd never give them to someone else."
Ms Ryder has been finding families to help through Facebook groups that have been set up to help Ukrainians in Ireland.
She will either deliver the items herself, or enlist the help of "other kind people" who offer to transport the gifts for her.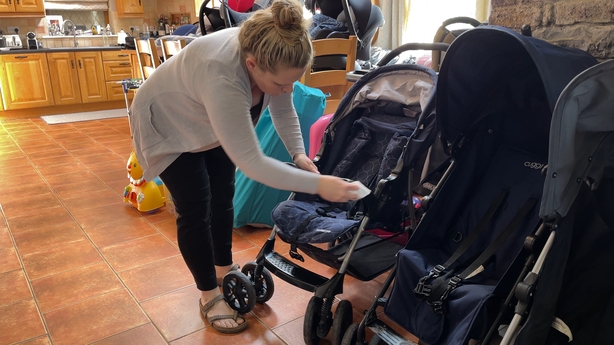 "Once you see people wanting help, you can't not help people. A lot of the moms will say, 'I'm fine, when I start working, I'll buy my things'. But I'll say, 'No give me a list'. Everyone has been so thankful, and some people have cried which then makes me cry.
"If anyone wants to help, go on those Facebook groups, and just say, 'Hi, I'm here to help' and you'd be surprised the little things people need."
Ms Ryder was born in Galway and her family moved to New York when she was five years old.
She has been living in Mountmellick for over a decade with her husband and children. Her experiences of moving around play a part in her wanting to "be a friendly face" to people joining the community.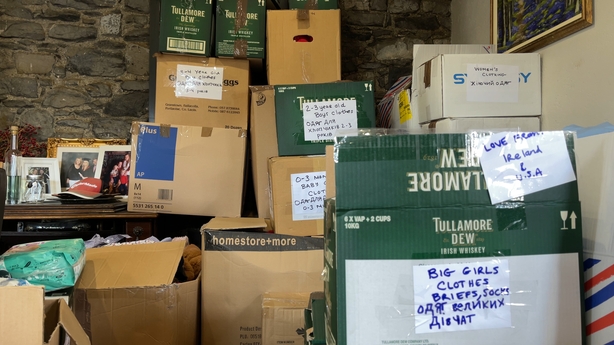 "I get text and emails saying I'm their Fairy Godmother, which feels so good," she said.
She has stayed in contact with many of the mums she has helped and says she can see real friendships forming.
"One lady is actually coming to live in my area so I can't wait to meet up, it's kind of nice, she was only texting me the other day to say she'd be in my neck of the woods so we're looking forward to that."
With her home currently full of goods to give away, Ms Ryder says the plan is to "get rid of all this in my house and replenish it again and go as far as the money takes it, but even when the money runs out I'll help in other ways. You don't need money to help."