Retired broadcaster Charlie Bird said he is humbled by the response to his charity mountain climb after he reached the summit cheered on by family and friends.
The former RTÉ chief news correspondent, who was diagnosed with motor neurone disease last year, set himself the goal of hiking to the top of Croagh Patrick in Co Mayo.
His challenge caught the imagination of the public and thousands of people completed their own 'Climb with Charlie' events all over Ireland and further afield.
Climbs were organised as far away as the US, Australia, South Africa and Spain.
The campaign has now raised more than €1.6m for the Irish Motor Neurone Disease Association and mental health charity Pieta.
The moment Charlie made it to the top of the Reek, welcomed by his life long friend, former @RTEnews Editor Ray Burke. The Reek alive! #ClimbwithCharlie #Mayo pic.twitter.com/sDHhrZRALf

— Fran McNulty (@franmcnulty) April 2, 2022
Charlie lit five candles at the top - one for everyone who has a terminal illness; one for people who are in a dark place and climbing their own mountain every day; one for the people of Ukraine; one for Covid frontline workers and one for Limerick woman Vicky Phelan, who has cervical cancer.
Ms Phelan could not make the climb but was represented by 11 members of her family.
"I am truly humbled and inspired that so many thousands of people took part in Climb with Charlie events across the world," he said.
"I want to thank people all across the country for their incredible support throughout this journey.
"All of the generous donations will go to the two charities which are so close to my heart. It is an amazing gesture of support for me and my family.
"Throughout this campaign, we have had the support of so many wonderful people and organisations, and I would like to thank them from the bottom of my heart.
"I would also like to particularly thank the Defence Forces, An Garda Síochána, Mayo Mountain Rescue, the Order of Malta and all our local volunteers for making our climb today possible."
---
In pictures: Climb with Charlie
---
Tens of thousands of people also took part in almost 200 separate 'Climb with Charlie' fundraisers across Ireland, the US, South Africa, Australia and Spain.
The climb started at 9.30am from the car park at the bottom of Croagh Patrick, with Charlie Bird setting off at around 10.30am. As he left he released a dove.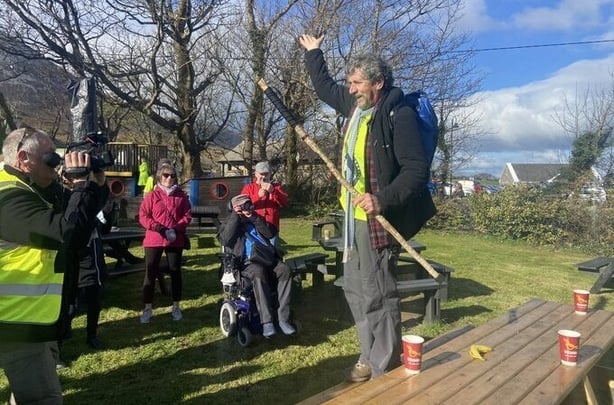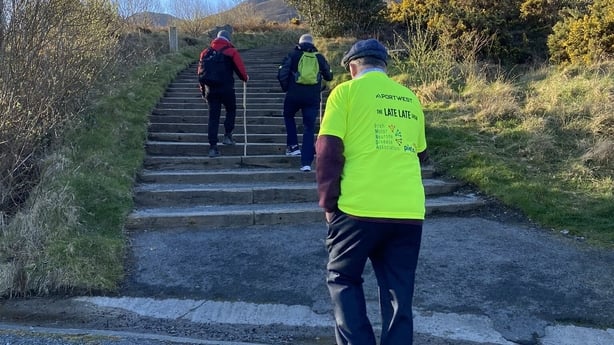 Following his diagnosis of motor neurone disease, the former RTÉ correspondent said he would like to climb 'the Reek' and raise funds for the two charities which he described as close to his heart.
As he prepared to start the climb, Charlie Bird said he has no idea how long more he will survive for, but for every moment that he is around he is going to continue to extend the hand of friendship.
As a journalist for 40 years, he said he has come across the spirit of generosity of the Irish people many times but the outpouring of support he has received over the past few months has stunned him beyond belief.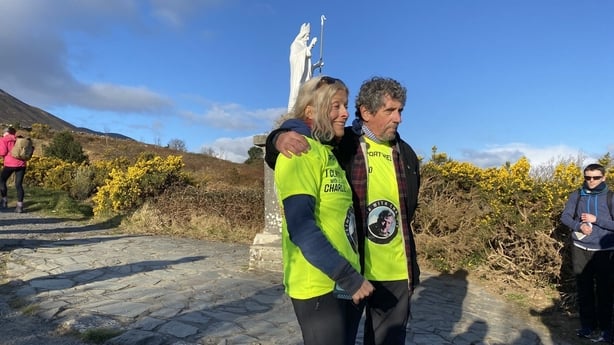 He has received hundreds of letters of support from all over Ireland and all of these people were in his thoughts today, Charlie added.
Every good wish and warmest support to @charliebird49 in his climb of Croagh Patrick today. Charlie's strength and dignity over recent months has been a source of true inspiration to people across Ireland and beyond. I know that the public will be with him every step of the way.

— President of Ireland (@PresidentIRL) April 2, 2022
He explained that all the money donated will be divided equally between the two charities close to his heart - the IMNDA and Pieta, which offers a therapeutic approach to people who are in suicidal distress and those who engage in self-harm.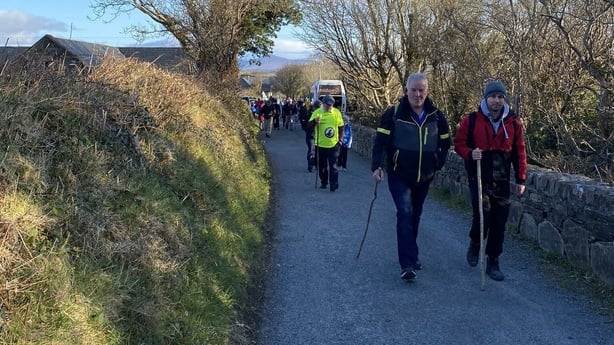 From the idea of one climb of Croagh Patrick sprang over 200 other organised climbs or walks across the country with people fundraising for the same charities in almost every county.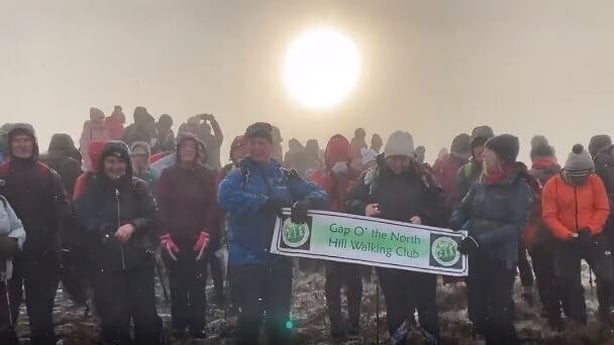 One of the earliest climbs began at dawn on Co Armagh's highest peak Slieve Gullion.
Made it to the top of Slieve Gullion #climbwithcharlie pic.twitter.com/iPz4CRz9d7

— conor macauley (@TVconormac) April 2, 2022
In a live insert on last night's RTÉ's Late Late Show from Hotel Westport on the eve of the climb, Charlie Bird said it would be an amazing day in Ireland and he hoped it will turn into a national day of celebration.
"What has happened over the last three months has blown me away," he said.
Prior to the programme airing, the amount of money raised according to the 'Climb with Charlie' website stood at over €1m but Charlie predicted it would go way beyond that. More than €1.6m has been raised, according to the latest figures.
G'wan Charlie! 💪🏼
€1,000,000 raised for @PietaHouse and @IMNDA
Charlie tells us who he will be lighting five candles for tomorrow.🕯@climb_charlie #latelate #ClimbWithCharlie pic.twitter.com/1RyH7P0GPe

— The Late Late Show (@RTELateLateShow) April 1, 2022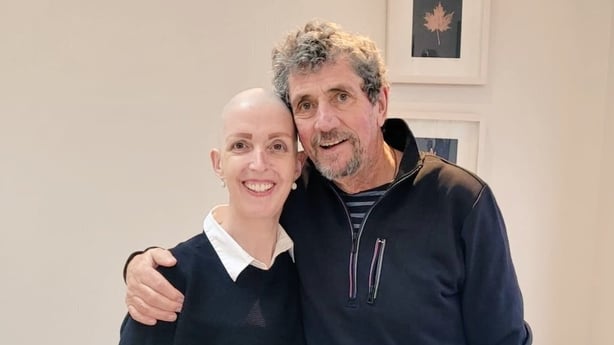 Musical instruments, including Daniel O'Donnell's guitar, were yesterday flown to the top of Croagh Patrick by the Air Corps.
Daniel said he was looking forward to singing Hail Glorious St Patrick and a Bruce Springsteen number he had been learning the words of, which he said Charlie was a big fan of.
Daniel said he felt privileged to be taking part in the climb and that he had never been involved in anything that has united the country quite like this.