More than 1,000 people are marching to the Russian embassy in Dublin protesting against the war in Ukraine.
The group are merging with a separate protest held earlier by members of the Irish Ukrainian community.
They are calling for an end to the war and expressing their solidarity with the people of Ukraine.
Members of the Ukrainian community in Ireland welcomed the "huge support" of the Irish people since the war began.
Many of the protesters called on the Irish Government to expel the Russian ambassador to Ireland, Yuri Filatov, for "spreading lies" and " untruths".
The demonstrators chanted "no more war in Ukraine".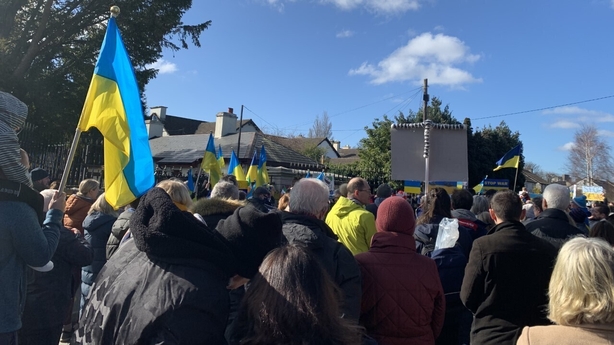 ---
---