With food and energy bills on the rise as the country copes with inflation, consumers are feeling the pinch.
The Taoiseach has previously said the Government was planning on the basis that such costs will be here "for the medium term", and that inflation was being driven by external, global factors.
How are these factors affecting what people will pay for everyday food? Are we seeing the worst of it now, or can we expect further rises down the line?
Professor of Agriculture and Food Economics at UCD, Michael Wallace, explains.
We need your consent to load this rte-player contentWe use rte-player to manage extra content that can set cookies on your device and collect data about your activity. Please review their details and accept them to load the content.Manage Preferences

He says food price inflation had been "relatively moderate" until last Autumn and "is likely to become worse for consumers in the months ahead".
Speaking on RTÉ's News at One, Prof Wallace said costs have been increasing "right across the board" in the food production and processing industries, driven by energy prices that have fed through to "substantial increases" in fertiliser costs.
"We've seen remarkable increases in raw material costs and packaging costs, and there are also issues with labour shortages and supply chain bottlenecks in terms like availability of parts and equipment," he said.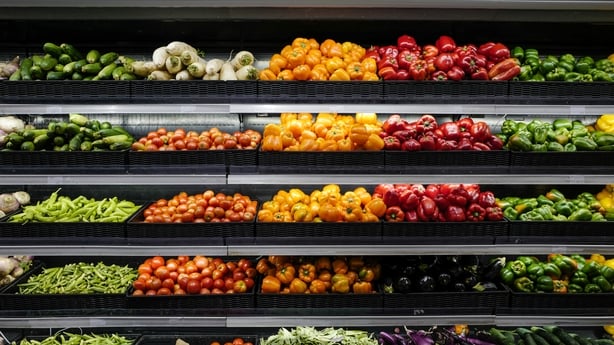 "On top of that then we've been dealing with some weather-related factors which have led to some poor harvests in some of the major exporters, which have further contributed to some of the inflation we've seen in specific product areas.
"So those prices increases... are really starting now to feed through into prices that we're seeing on supermarket shelves."
Prof Wallace said some cost increases have been absorbed by the food supply chain, "but over time they will start to feed through to supermarket prices for consumers".
He said some other countries are further down that road – such as the United States, where food inflation is running at 6%.
"We're some way behind that at the moment, but there is evidence that it is really starting to pick up as those cost increases are starting to feed through," he said.
"Some things are really going to become more evident, particularly meat prices or milk and dairy prices, because rising fertiliser and energy costs are now starting to increase production costs dramatically on farms.
"I think with milk production costs we're probably looking at around 15-20% increase now coming through.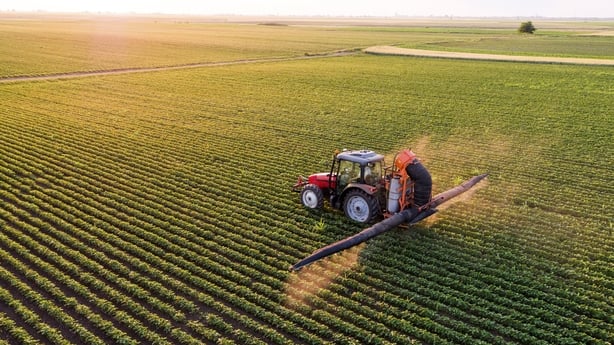 "Those fertiliser price increases are really locked in, because this is the prime time that farmers are buying fertiliser. So we're locked into pretty high costs and those then will start to feed through into the prices we see in supermarkets".
Prof Wallace said he would "caution" the degree to which people can deal with the crisis by simply shopping around, because they are seeing rises in product prices right across the board – from supermarket value ranges to premium ranges.
With some of the value ranges, he said the raw materials and other production costs are a higher share of the price that the consumer pays, because those are lower margin products.
"So we can see higher percentage increases on those and that can add to the challenges – particularly for households that are operating on very tight budgets," he said.
He said coming up with solutions to the energy issue and solving some of the bottleneck issues in supply chains would "certainly help".
"But I think we're looking at a few months down the line, probably in the latter half of the year before we see that starting to work through and actually starting to ease the pressure," he said.