British Prime Minister Boris Johnson said on Wednesday that an incursion into Taiwan's air defence zone by China's air force is not conducive to peace and stability in the region.
He told British parliament that what is needed is "a peace treaty and constructive dialogues by people on both sides" of the Taiwan Strait.
Taiwan, which China claims as its own territory, has complained for more than a year of repeated missions by China's air force.
Last weekend, it reported the largest such incursion since October.
Back to basics, what's the relationship between Taiwan and China?
China claims Taiwan as its own territory, and President Xi Jinping has previously said his mission was a peaceful reunification of the two nations. But Taiwan has been self-governed since the 1940s and sees itself as independent and sovereign with its own government, military and constitution.
According to Kuan-Ting Chen, CEO of the 'Taiwan NextGen Foundation' think tank: "Our system is very different from China's. It is a democratic system.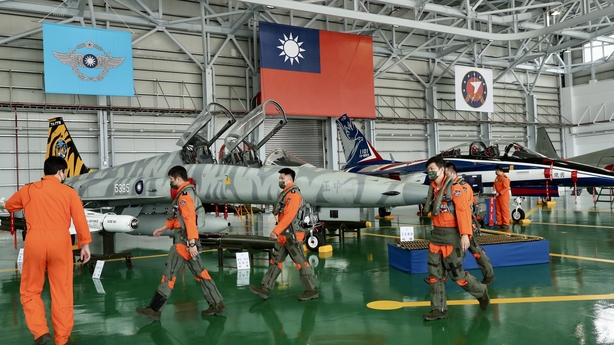 "Our President is elected directly by the people, by the citizens of Taiwan."
He says China will say what it wants about Taiwan "but we are proud to be independent Taiwanese people."
What's been going on with China's air force's manoeuvres near Taiwan?
For more than a year, Taiwan has complained of repeated missions by China's air force near its territory.
Taiwan lives under the constant spectre of invasion by China, and the final quarter of 2021 saw a massive spike in Chinese incursions into Taiwan's air defence identification zone (ADIZ), with 56 Chinese warplanes recorded in the zone in one day alone on 4 October last.
In the biggest show of force since October, 52 warplanes entered the zone over last Sunday and Monday, according to the island's defence ministry.
13 PLA aircrafts (J-16*8, Y-8 ASW, H-6*2 and J-16D*2) entered #Taiwan's southwest ADIZ on January 24, 2022. Please check our official website for more information: https://t.co/oAAr89Fx1Z pic.twitter.com/vMRWxQN9Ct

— 國防部 Ministry of National Defense, R.O.C. 🇹🇼 (@MoNDefense) January 24, 2022
Among the 13 planes observed on Monday were two J-16D jets, which the ministry confirmed to news agency AFP was the first time the high-tech warplanes had been seen in action.
The new jets were first unveiled at an air show in China in September, Chinese state-run media Global Times reported.
According to Mr Chen, the use of J-16D Jets "is not something new" to them.
"This has been like this for years, so adding another type of airplane would not make us fear more," he said.
Why is China repeatedly entering Taiwan's air defence identification zone?
The ADIZ is not strictly Taiwan's airspace, but it's a clearly marked area where a country chooses to monitor foreign aircraft that enter, in the interests of national security.
Taiwan calls China's repeated nearby military activities "grey zone" warfare, designed to both wear out Taiwan's forces by making them repeatedly scramble, and also to test Taiwan's responses.
The latest Chinese mission included 34 fighters plus four electronic warfare aircraft and a single bomber, the Taiwan ministry said.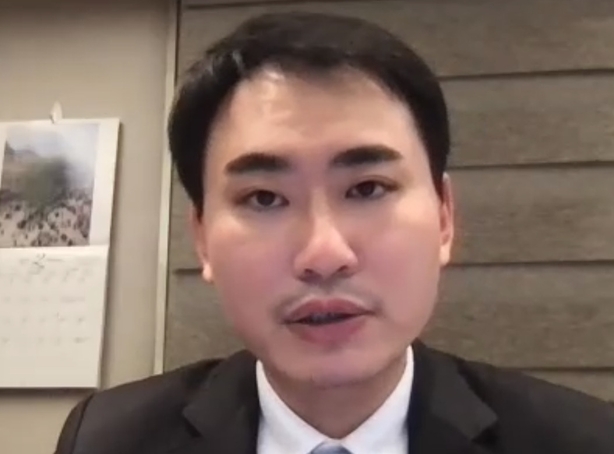 In response, Taiwan sent combat aircraft to warn away the Chinese aircraft, while missile systems were deployed to monitor them, the ministry said.
There was no immediate comment from China, which has in the past said such moves were drills aimed at protecting the country's sovereignty.
According to Mr Chen, "they think Taiwan is part of China, so they would do whatever they can to make the international community feel the same way they feel by ... sending their warplanes, intruding on Taiwan's ADIZ is just a gesture that they are capable of 'retaking' their territory even by force...they're trying to intimidate the people of Taiwan."
He says they're trying to send a message to Taiwan that if it dares to pursue full, legal independence, China will attack.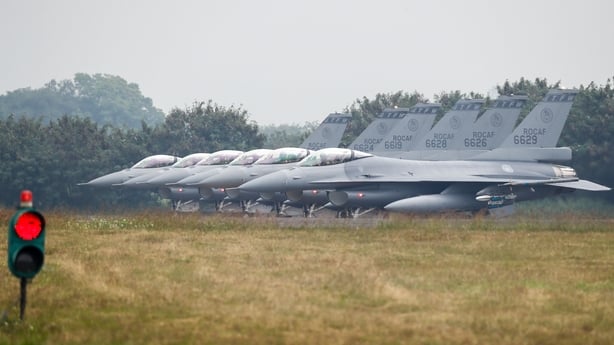 Can Taiwan protect itself in the event of a military invasion by China?
If it were a simple case of military might, no.
China's defence capabilities far outstrip those of Taiwan, but there are questions about whether China would risk such a move, regardless.
While just 15 countries internationally regard Taiwan officially as independent, it has many allies, particularly the United States.
Kuan-Ting Chen says Taiwan views the US as its strongest ally, pointing to the fact that most of the country's military advisers and indeed, weapons, come from the US.
While the US does not officially recognise Taiwan's independence, much like the rest of the West, it has a strong unofficial relationship with Taiwan.
In recent talks between the US and Japan, Prime Minister Fumio Kishida and President Biden discussed the importance of peace and stability across the Taiwan Strait and the peaceful resolution of cross-strait issues.
But just this morning, China's Foreign Minister Wang Yi urged the United States to stop "playing with fire on the Taiwan question".
Is China likely to invade Taiwan?
To answer the $64 million dollar question, we turned to Professor Emeritus at the London School of Economics' Department of International Relations, Christopher Hughes, who believes it's highly unlikely to happen.
Prof Hughes says China's policy towards Taiwan, in place since the 1970s, to win the hearts and minds of Taiwan through economic integration, is simply not working. He points to the fact that pro-independence parties have won comprehensively in the last two elections in Taiwan and says opinion polls have repeatedly shown that Taiwanese people lean towards independence, especially the younger generation.
"Barely anyone under the age of 40 is sympathetic to China ... [they see] themselves as Taiwanese ethnically and not Chinese."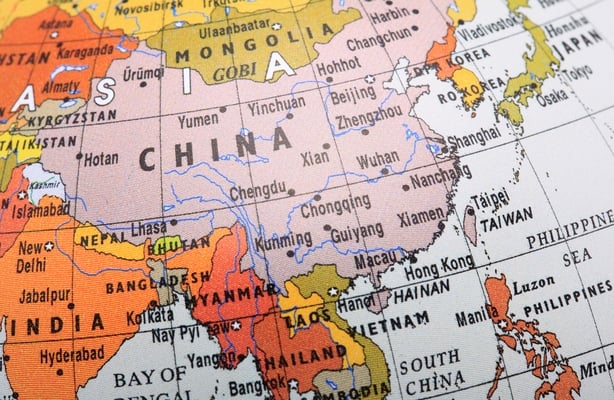 Prof Hughes believes that at some point, China will need to change its policy on Taiwan. "There is now news that there's a major rethink. There will be a new policy framework coming out." But he says China will have to abandon its One Country, Two Systems policy after what happened in Hong Kong with the pro-democracy protest movement that crippled the country for months.
"After Hong Kong, it's so toxic, so that can't be the centre of their policy anymore, so they need to move away from that framework that was put in place in 1979. And this is the irony, because in the meantime they've got to look tough. I think there's a big discussion going on inside China over what is the way forward. They know the existing policy has failed and is never going to work at winning hearts and minds. [But] the costs are going to war are just unacceptable, I think."
He says China doesn't want to be accused of being weak, "Xi Jinping wants to be seen as a strongman leader, so a lot of this is for show I think, and that's not new".
Speaking of strongman mentality, are there parallels to be drawn with Russia's posturing towards Ukraine?
Professor Hughes believes China will be watching the unfolding situation in Ukraine to see how the US is reacting.
"I would have thought it's not encouraging for China because the US...hasn't backed down. Most people don't really think that Russia is going to invade Ukraine. The costs again would be just so high and what would they gain out of it?
"And it's the same with Taiwan. What would they [China] gain by invading it really? I mean, a lot of this is symbolic... but in terms of economic, security, geopolitics, diplomacy [there would be] huge losses...so I think the Chinese are probably watching that and seeing that is being a bit counterproductive for Russia."