The impact of Covid-19 on child protection in Ireland has been described as "a perfect storm".
Considerable numbers of children experienced significant abuse, neglect, trauma, or other ill-effects that might not have occurred if the pandemic had not happened, according to the 2021 Annual Report by Ireland's Special Rapporteur on Child Protection.
Professor Conor O'Mahoney says governments internationally tended to view children as "passive objects" during the crisis rather than autonomous agent and their interests were not always prioritised amid the many difficult decisions that needed to be made.
According to the report, the most negative impacts fell disproportionately on the most disadvantaged and marginalised children.
"Child poverty increased, while many children and young people experienced negative impacts on their physical and especially their mental health," he says.
The report notes that many children were forced to stay at home in unsafe environments during an enormous spike in levels of domestic abuse and some "exceptionally serious cases of neglect" presented themselves in the courts.
Risks of exposure to cyberbullying or other online harms also increased.
At the same time, he says the flow of referrals to child protection services was seriously disrupted for several periods, making it more difficult to identify children at risk.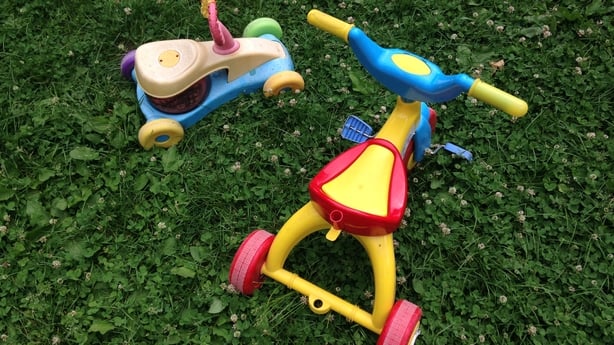 Recommendations include specialist training for staff and of suitable facilities in family courts.
It also suggests the inclusion of an individual complaints' mechanism in the Online Safety Bill that would allow individuals to secure the removal of harmful content.
In another chapter, Prof O'Mahoney offers a human rights analysis to the final report by the Commission of Investigation into mother-and-baby homes.
Here, he warns that the redress scheme for survivors' risks repeating mistakes of past.
The Special Rapporteur points out that the commission recommended women should only be provided redress if they spent longer than six months in a mother-and-baby home.
Prof O'Mahoney also notes the recommendation that women who entered mother-and-baby homes after 1973 do not have a case for financial redress and that other recommendations were based on unpaid labour in specific institutions.
He says designing a redress scheme based on this approach, risks repeating the mistakes that have "dogged past redress schemes".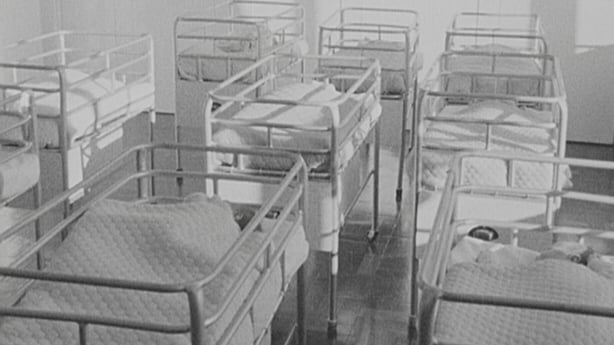 He cites the Magdalene Laundries, symphysiotomies and sexual abuse in primary schools as examples where potential applicants have been entirely excluded from being considered for redress and he says a rigid rule based on date of entry to a home, or length of time spent in the institution, "risks doing exactly that".
Prof O'Mahoney says that if a stay of six months and one week in a home is deemed worthy of redress, it would be discriminatory to deny redress to someone who spent five months and three weeks in the same institution; or to someone who spent a shorter period in one where conditions were worse.
"Whatever criteria are relied on to determine eligibility for redress, it is essential that they are devised and applied with a degree of flexibility that allows for recognition of the similarities in people's experiences, instead of highlighting their differences to justify refusing applications", he says.
He also notes that the commission recommended that redress be offered to children who were resident in mother-and-baby homes without their mother, and the establishment of an ex-gratia payment to compensate foster children who inherited farms and had to pay taxes for which birth children and adopted children were not liable.
He describes as "difficult to reconcile" passages in the report which document the ill-treatment of children resident in mother-and-baby homes, county homes, or foster homes; for whom there is no recommendation for redress, despite knowledge of the State at the time.
"Any redress scheme which excludes children who were subjected to inhuman and degrading treatment, forced labour and medical experimentation in the form of non-consensual vaccine trials would be inherently defective and a denial of the right to an effective remedy," he says.
Moreover, he says redress for rights violations in foster homes should not be confined to children who were placed in foster homes as an exit pathway from mother-and-baby homes or county homes but should encompass all children who experienced ill-treatment or forced labour in foster homes.
On the Birth Information and Tracing Bill, he describes it as "welcome and long overdue".
While he says the core provisions of the Bill are strong, there remains "some scope for improvements at the edges".
He recommends gathering adoption records into a consolidated archive under the auspices of a single agency to allow for more efficient adoption tracing and the establishment of a State child maintenance agency.